Many schools have rules against mobile phones, but looking at some posts on Twitter, it seems like nothing is stopping students from playing Fortnite on their mobile phones.
Students are reportedly causing frustration in schools, as they are now having problems with their Wi-Fi, due to students playing Fortnite on the shared networks. At some schools, it's gotten to the point where students are arguing with one another over a game, not doing their schoolwork, and schools banning Fortnite on school Wi-Fi.
Here's some tweets about Fortnite from students: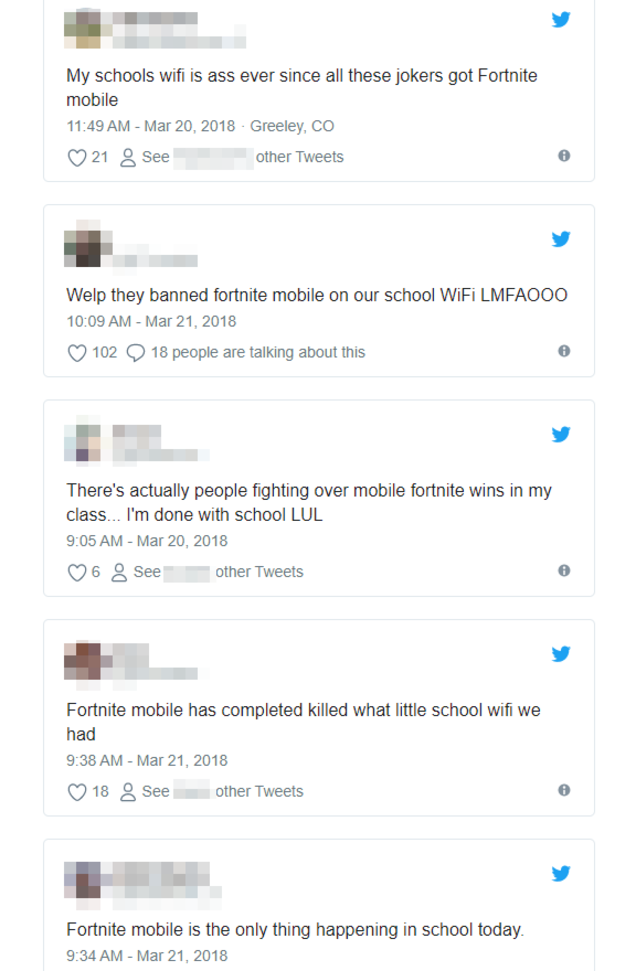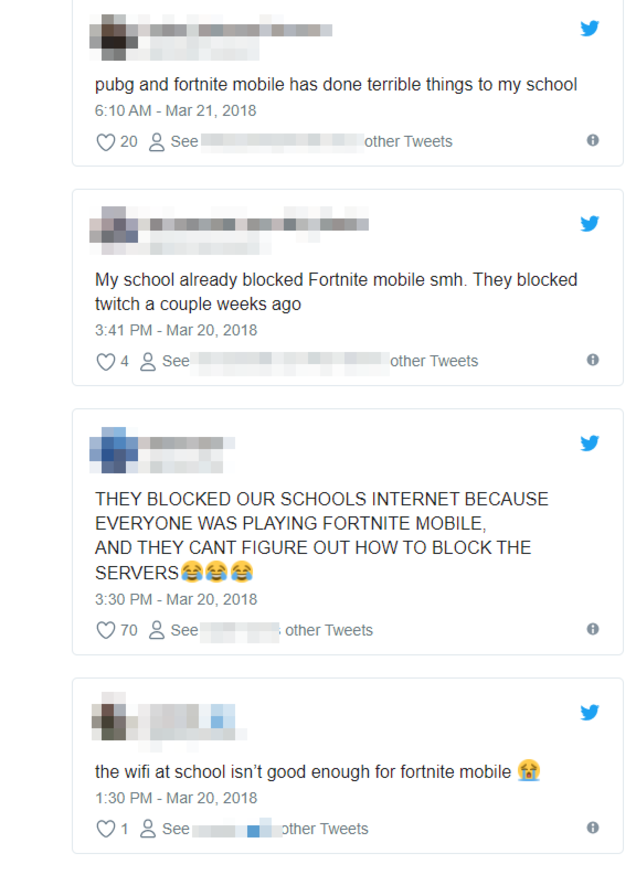 Teachers are also talking about Fortnite on Twitter:
I think it's safe to assume Fortnite will be causing issues in schools for the foreseeable future.
Images courtesy of Kotaku