The Fortnite Item Shop has updated to display a new set of skins, pickaxes, gliders and emotes for the 11th March.
The Fortnite Item Shop is updated daily to display different skins, pickaxes, gliders, emotes and (sometimes) wraps available to purchase. Yesterday's item shop featured the previously leaked Bandolette skin as well as the Choppa Glider and Machete Pickaxe.
Here's all of cosmetics available in the store today:
FEATURED ITEMS
Bandolette Skin (Rare) – 1,200 V-Bucks
Choppa Glider (Epic) – 1,200 V-Bucks
Machete Pickaxe (Uncommon) – 500 V-Bucks
Raptor Skin (Legendary) – 2,000 V-Bucks
Party Animal Pickaxe (Epic) – 1,5500 V-Bucks
Use Code FORTNITE-INSIDER in the shop if you'd like to support us.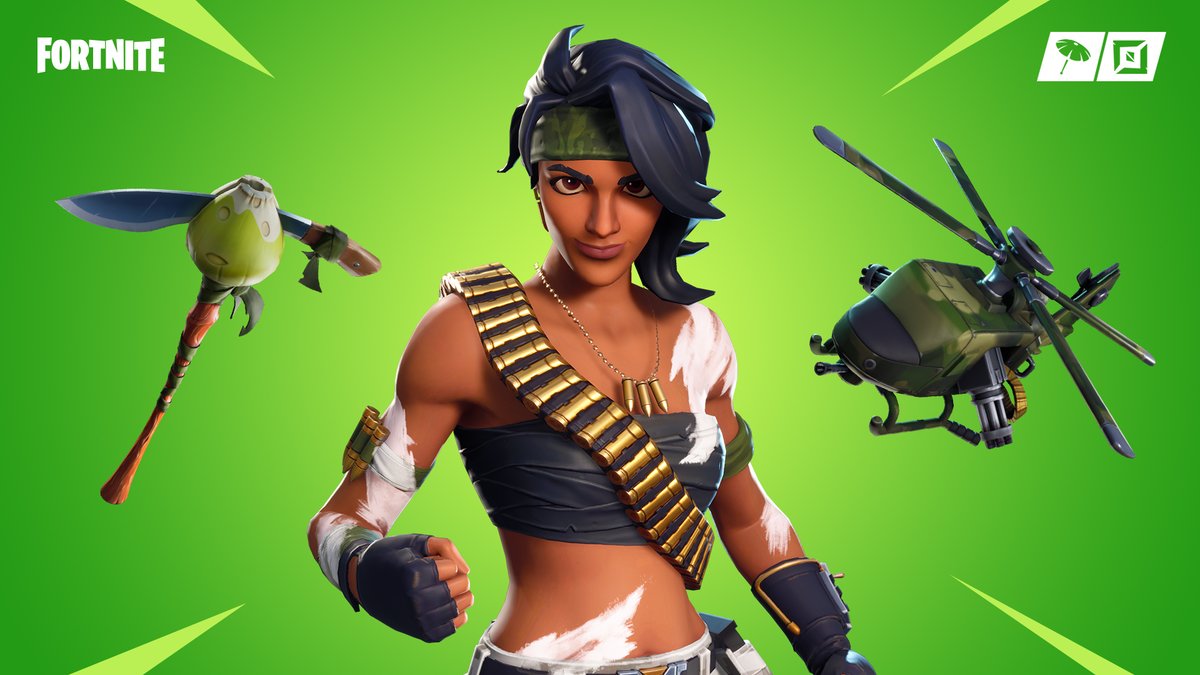 DAILY ITEMS

Laugh it up Emote (Rare) – 500 V-Bucks
Stop Axe Pickaxe (Rare) – 800 V-Bucks
Munitions Major Skin (Uncommon) – 800 V-Bucks
Dirigible Glider (Uncommon) – 500 V-Bucks
Ground Pound Emote (Uncommon) – 200 V-Bucks
Dazzle Skin (Rare) – 1,200 V-Bucks

Munitions Major