The Fortnite Item Shop has updated to display need cosmetics for the 15th May, 2019. Today's shop features the previously leaked Bracer Skin.
The Fortnite Item Shop has just updated to display a new rotation of skins, pickaxes, gliders and emotes.
Yesterday's item shop included the Flapjack, Growler, Kenji and Kuno skins in the featured section of the store.
The Daily items section of yesterday's shop included a brand new wrap that was leaked by dataminers in the v9.00 update, the Bubblegum wrap. The wrap is uncommon and can be purchased for 300 V-Bucks. Other items in daily items section included the Fire Spinner and Knee Slapper emotes, Snorkel Ops and Hayseed skins and the Bandage wrap.
There's still a number of skins that are yet to be released that were leaked in the v9.00 update last Thursday. You can view the skins and other cosmetics yet to be released on our site.
Here's the cosmetics available in today's Fortnite shop/store:
FORTNITE FEATURED ITEMS
If you'd like to support us, use support-a-creator code FORTNITE-INSIDER in the bottom right corner of the Item Shop.
Dark Bomber Skin (Rare) – 1,200 V-Bucks
Thunder Crash Pickaxe (Epic) – 1,200 V-Bucks
Dark Glyph Glider (Uncommon) – 500 V-Bucks
Bracer Skin (Uncommon) – 800 V-Bucks
Verge Skin (Uncommon) – 800 V-Bucks
Diverge Glider (Rare) – 800 V-Bucks
Clean Cut Pickaxe (Uncommon) – 500 V-Bucks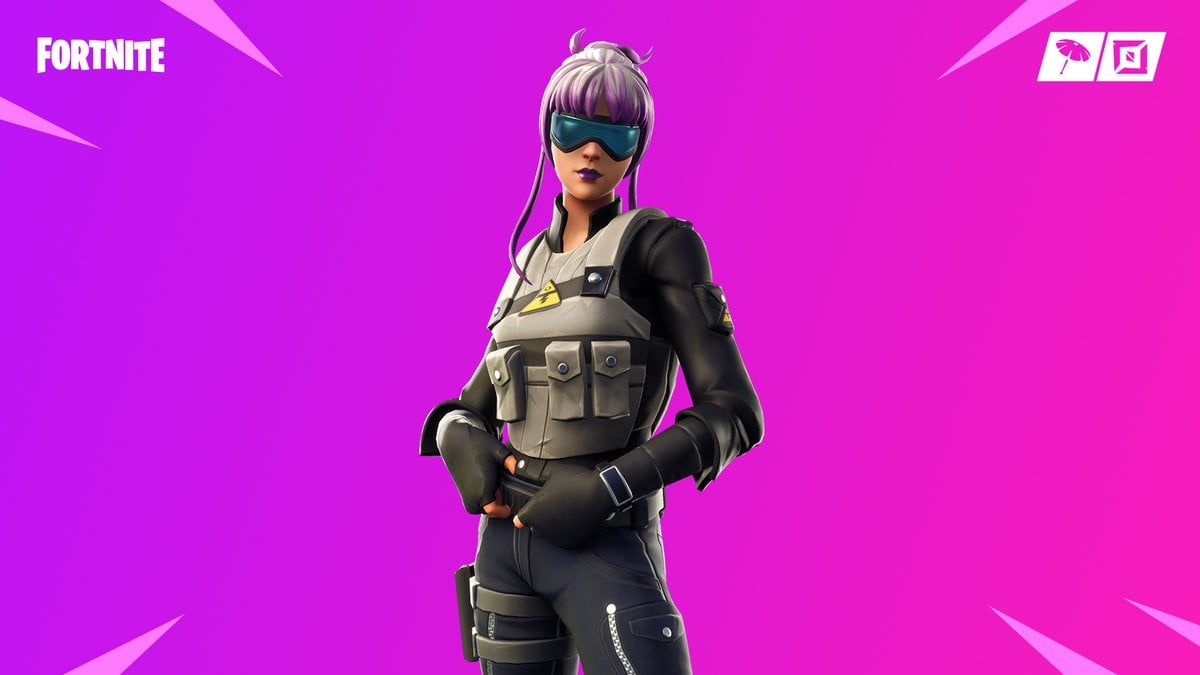 FORTNITE DAILY ITEMS
Bubblegum Wrap (Uncommon) – 300 V-Bucks
Snorkel Ops Skin (Rare) – 1,200 V-Bucks

Fire Spinner Emote (Epic) – 800 V-Bucks
Knee Slapper Emote (Rare) – 500 V-Bucks
Hayseed Skin (Uncommon) – 800 V-Bucks
Bandage Wrap (Uncommon) – 300 V-Bucks