Here are all of the Daily items including skins and cosmetics for the Fortnite Item Shop for the 17th January 2019.
UPDATE: Fortnite Item Shop for 18th January can be viewed here
The Fortnite Item Shop updates every day to display new Fortnite skins, emotes, gliders, pickaxes, Back Blings and Wraps. Yesterday's item shop featured the newly leaked Verge skin along with the Diverge Glider and the Clean Cut Pickaxe.
Here are all of the cosmetics available in the shop today: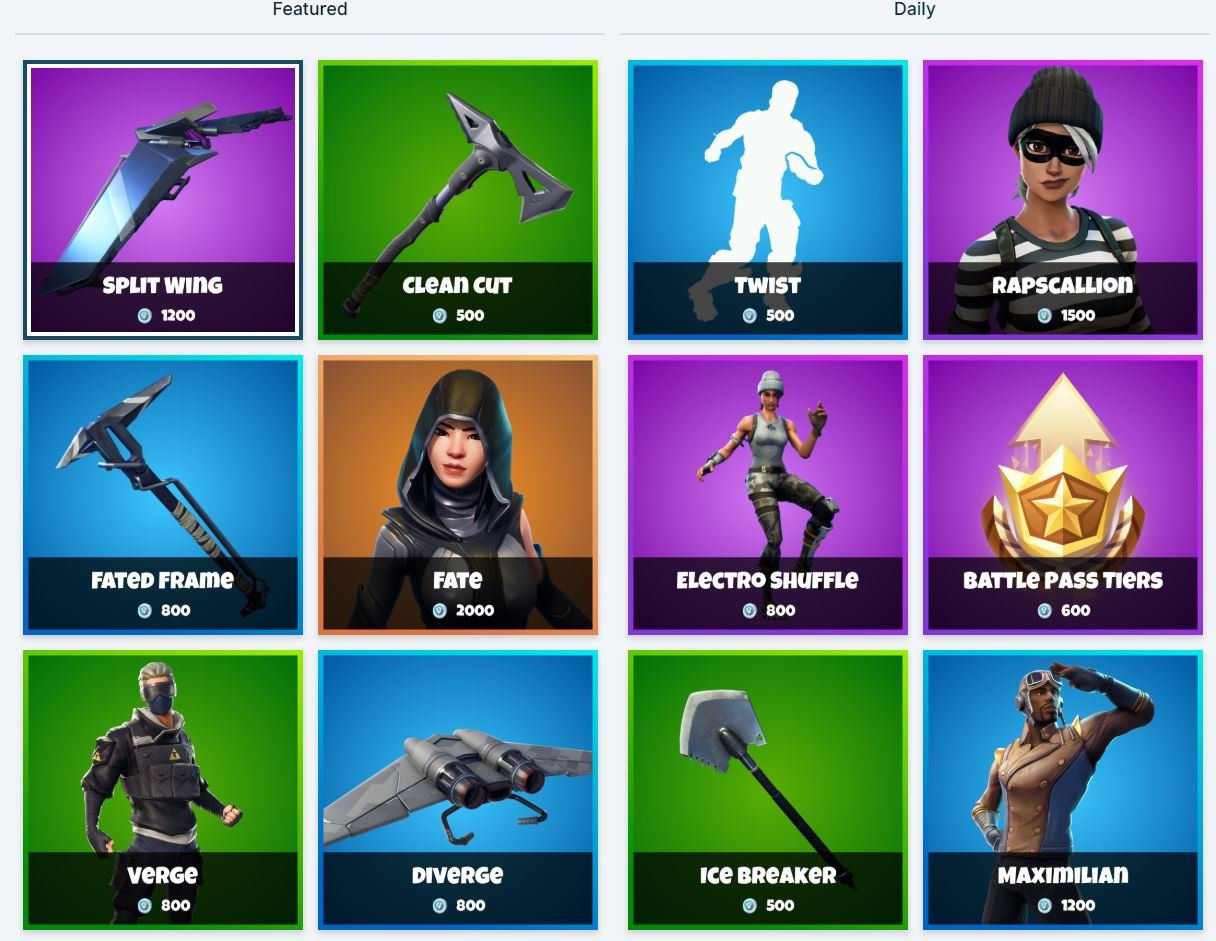 FEATURED ITEMS
Verge Skin (Uncommon) – 800 V-Bucks
Clean Cut Pickaxe (Uncommon) – 500 V-Bucks
Fate Skin (Legendary) – 2,000 V-Bucks
Split Wing Glider (EPic) – 1,200 V-Bucks
Diverge Glider (Rare) – 800 V-Bucks
Fated Frame Pickaxe (Rare) – 800 V-Bucks
DAILY ITEMS
Eletro Shuffle Emote (Epic) – 800 V-Bucks
Battle Pass Tiers (Epic) – 600 V-Bucks
Maximilian Skin (Rare) – 1,200 V-Bucks
Rapscallion Skin (Epic) – 1,500 V-Bucks
Twist Emote (Rare) – 500 V-Bucks
Ice Breaker Pickaxe (Uncommon) – 500 V-Buck