The Fortnite Item Shop updated after the v8.40 update on the 19th April. Here are all of the skins, pickaxes, emotes and gliders available today. Today's Item Shop features the unleaked Fortnite Hopper skin and Bold Bar Pickaxe
The Fortnite Item Shop has updated for the 19th April, 2019. In Yesterday's Item Shop, Epic released the Pastel skin which wasn't leak in the v8.40 update.
The Skin was accompanied by the Sprout pickaxe which was uncommon and available for 500 V-Bucks.  The Pastiel skin was also uncommon and available to purchase for 800 V-Bucks. Other cosmetics from yesterday's store include the Supersonic skins.
Today's Item Shop featured a brand new Fortnite skin which wasn't released in the v8.40 update, the Hopper skin along with the Bold Bar Pickaxe. A brand new wrap, Pastel Print, is also available.
There were a number of encrypted cosmetics in Wednesday's update, and the Hopper skin and Bold Bar Pickaxe was one of them. There are still a number of encrypted cosmetics yet to hit the shop, and we'll likely see them on or before Easter.
According to leakers, there's at least two more Easter themed Fortnite skins.
You can view today's Fortnite Item Shop below. Be sure to let us know your thoughts on the new cosmetics in the comments section!
Fortnite Featured Items
If you'd like to support us, use support-a-creator code FORTNITE-INSIDER in the bottom right corner of the Item Shop.
Hopper Skin (Rare) – 1,200 V-Bucks
Bold Bar Pickaxe (Uncommon) – 500 V-Bucks
Skully Skin (Rare) – 1,200 V-Bucks
Skully Splitter Pickaxe (Rare) – 800 V-Bucks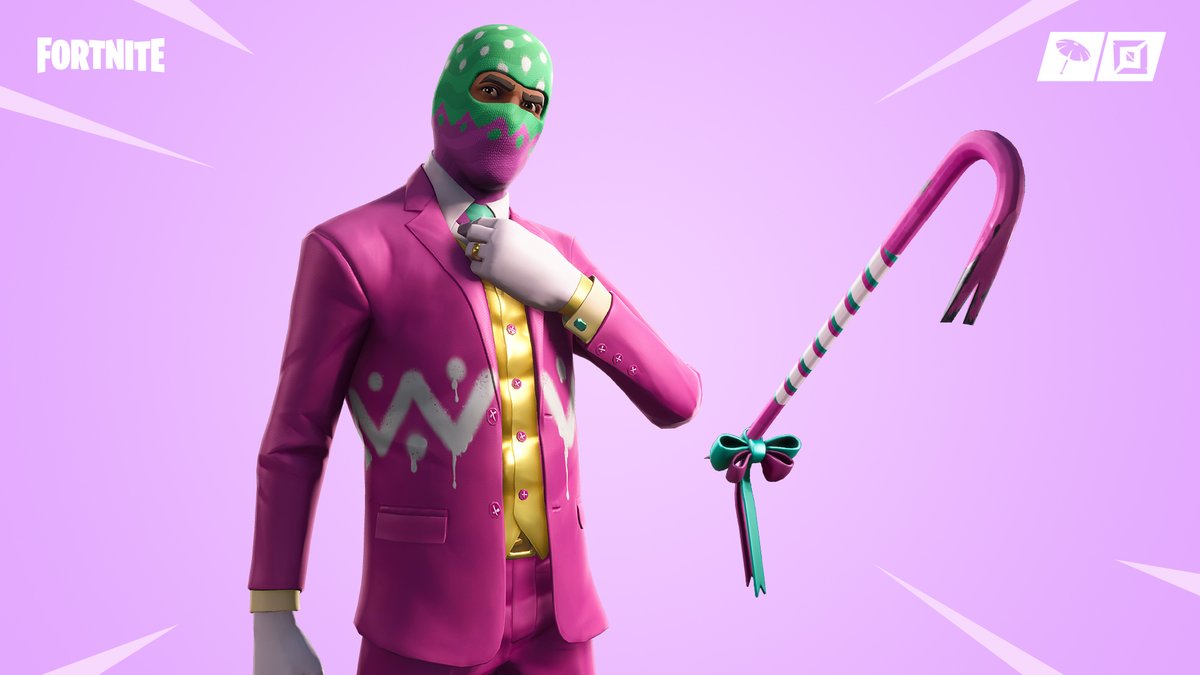 Fortnite Daily Items
Pastel Print Wrap (Uncommon) – 300 V-Bucks
Dance Therapy Emote (Epic) – 800 V-Bucks
Mayhem Skin (Rare) – 1,200 V-Bucks
Showstopper Emote (Rare) – 500 V-Bucks
Googly Glider (Rare) – 800 V-Bucks
Maki Master Skin (Rare) – 1,200 V-Bucks