Here are all of the Daily items including skins and cosmetics for the Fortnite Item Shop for the 1st February 2019. The Fortnite Item shop features the Marshmello skin and Mello Rider Glider.
UPDATE: View the item shop for 2nd February here
The Fortnite Item Shop updates every day to display new Fortnite skins, emotes, gliders, pickaxes, Back Blings and Wraps. Yesterday's item shop featured the Power Chord, Mayhem and Ruckus skins as well as the Splinterstrike and Anarchy Axe pickaxes.
Here are the cosmetics available in the item shop today: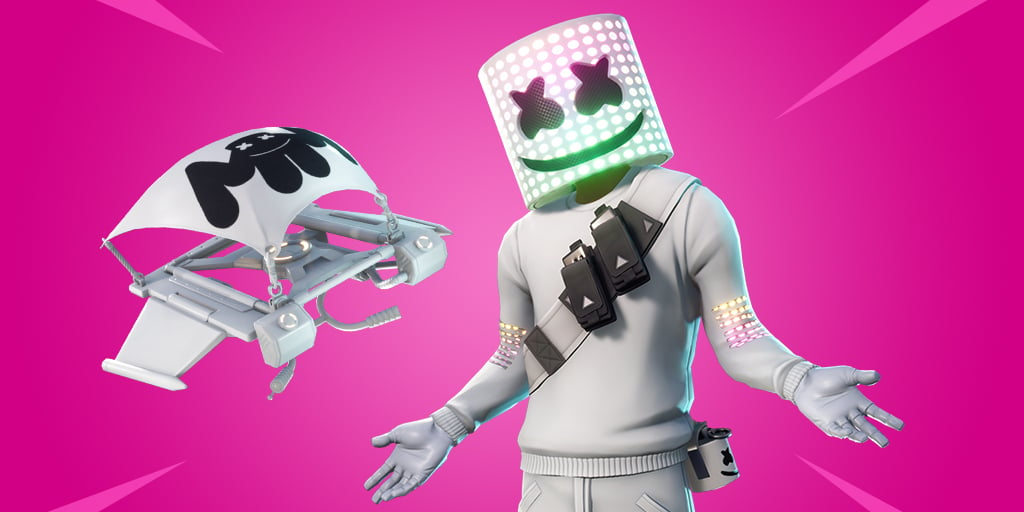 FEATURED ITEMS
Marshmello Skin (Epic) – 1,500 V-Bucks
Mello Rider Glider (Uncommon) – 500 V-Bucks
Marsh Walk Emote (Rare) – 500 V-Bucks
DAILY ITEMS
Drop the Bass Emote (Epic) – 800 V-Bucks
Nitelite Skin (Uncommon) – 800 V-Bucks
BY Bop Skin (Legendary) – 2,000 V-Bucks
Glow Rider Glider (Uncommon) – 500 V-Bucks
Bobbin' Emote (Rare) – 500 V-Bucks
Spectral Axe Pickaxe (Rare) – 800 V-Bucks
Here are the cosmetics that were available in the Fortnite Item shop yesterday (31st January):