The Fortnite Item Shop has updated to show all of the featured and daily items for the 20th December. You can find all of the Fortnite skins and cosmetics available in the store today. One of the leaked items from the v7.10 makes it's way into the store.
UPDATE: Item shop for 21st December can be viewed here
Epic Games released two brand new Christmas themed cosmetics in the Fortnite Item Shop yesterday, the Red-Nosed Ranger Fortnite Skin and the Candy Cane wrap. The previously released Red-Nosed Raider skin was rotated back into the shop along with a number of other Fortnite skins and cosmetics.
Here are all of the items available in the Fortnite Item Shop today: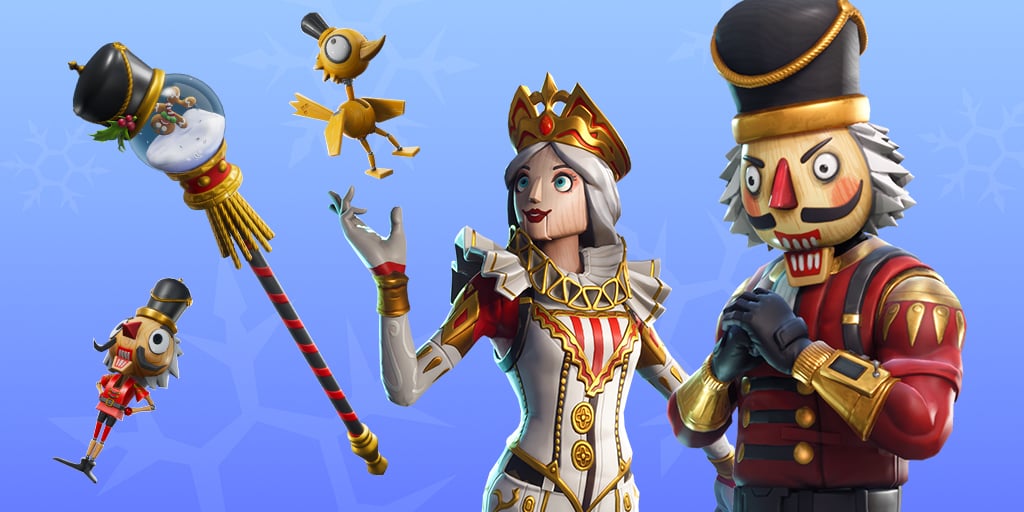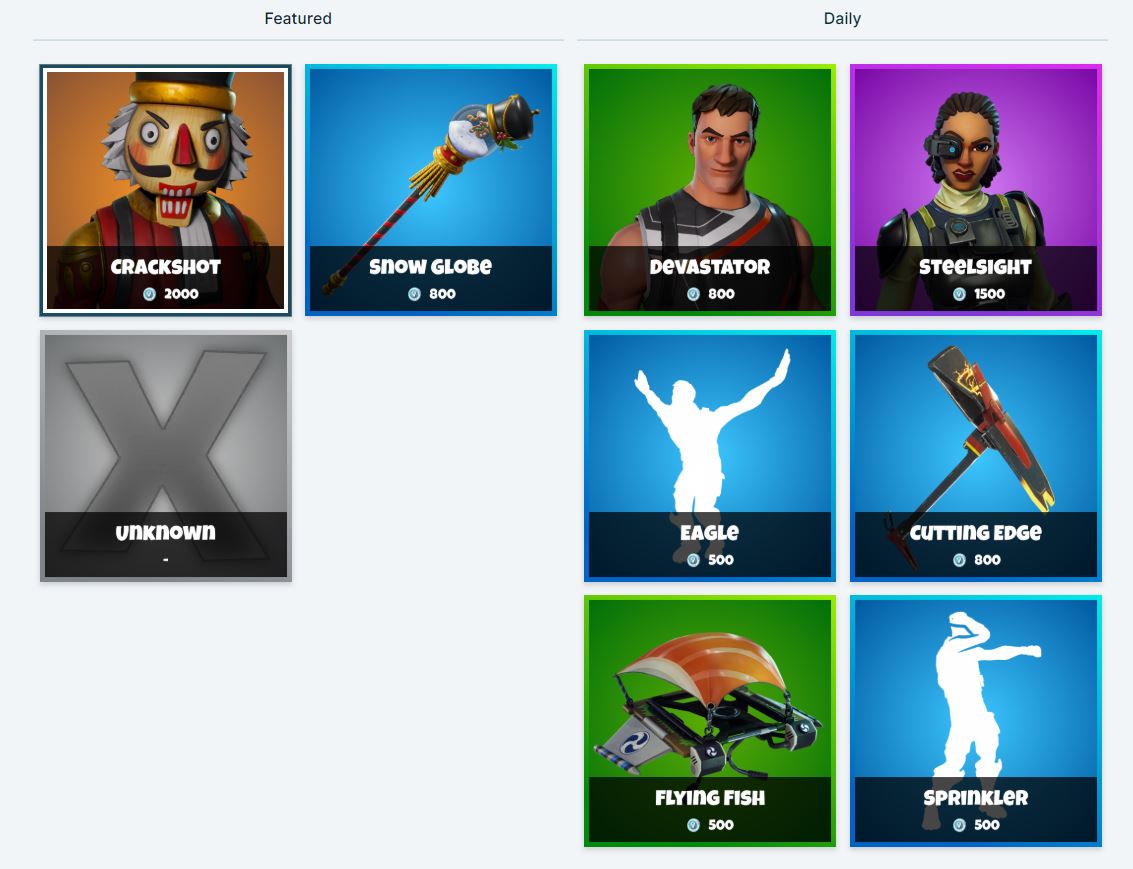 The Store features more Christmas skins with the return of the Crackshot skin, the new Crackabella skin and the Snow globe which was leaked in the v7.10 update.
FEATURED ITEMS
Crackshot Skin (Legendary) – 2,000 V-Bucks
Snow Globe Pickaxe (Rare) – 800 V-Bucks
Crackabella (Epic) – 1,500 V-Bucks
DAILY ITEMS
Devastator Skin (Uncommon) – 800 V-Bucks
Steelsight Skin (Epic) – 1,500 V-Bucks
Eagle Emote (Rare) – 500 V-Bucks
Cutting Edge Pickaxe (Rare) – 800 V-Bucks
Flying Fish Glider (Uncommon) – 500 V-Bucks
Sprinkler Emote (Rare) – 500 V-Bucks
Here are the items that were available in yesterday's item shop (19th December):