The Fortnite Item Shop has reset as it does every day, displays new cosmetics for players to purchase using V-Bucks.
The Fortnite Item Shop has updated for the 27th April, 2019. The shop can seen near the bottom of the post.
Yesterday's Item Shop featured the Black Widow Avengers skin, Widow's Bite pickaxe and the Widow's Pirouette emote, all of which are given the "Marvel" rarity. Yesterday's shop also included the Cloudbreaker and Ranger skins, Vivacious and Shadow Boxer emotes, and the Modern glider and Stumpy pickaxe.
You can find all of the cosmetics available it today's shop, April 27th, below:
FORTNITE FEATURED ITEMS
If you'd like to support us, use support-a-creator code FORTNITE-INSIDER in the bottom right corner of the Item Shop.
Black Widow Skin (Marvel) – 1,500 V-Bucks
Widow's Bite Pickaxe (Marvel) – 800 V-Bucks
Widow's Pirouette Emote (Marvel) – 200 V-Bucks
Arachne Skin (Legendary) – 2,000 V-Bucks
Spider Knight Skin (Legendary) – 2,000 V-Bucks
Web Breaker Pickaxe (Rare) – 800 V-Bucks
Hatchling Glider (Epic) – 1,200 V-Bucks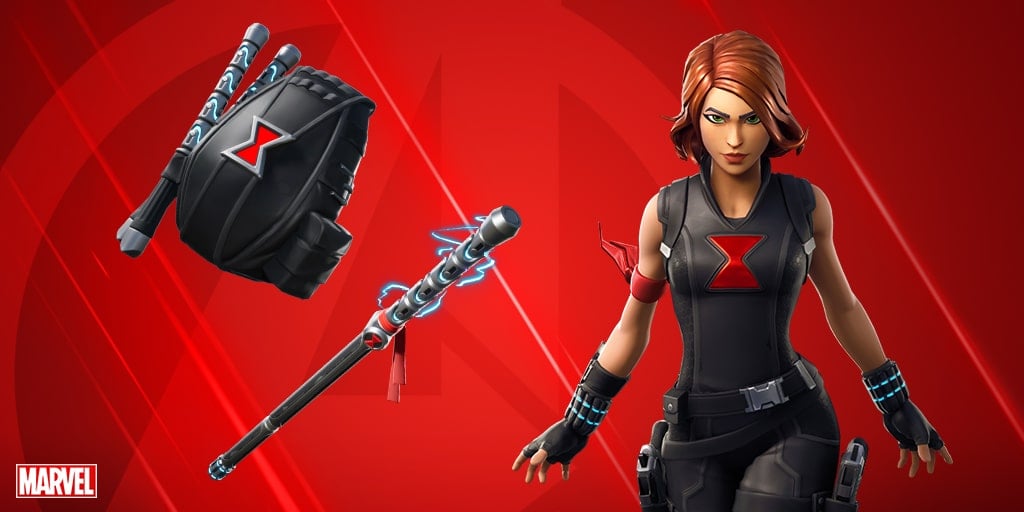 FORTNITE DAILY ITEMS
Tech Ops Skin (Rare) – 1,200 V-Bucks
Snap Emote (Uncommon) – 200 V-Bucks
Sun Tan Specialist Skin (Epic) – 1,500 V-Bucks
Flippin' Sexy Emote (Rare) – 500 V-Bucks
Ice Breaker Pickaxe (Uncommon) – 500 V-Bucks
Prismatic Glider (Rare) – 800 V-Bucks