The Fortnite Item shop has updated to displays new Fortnite skins and other cosmetics for 28th March. Today's shop features two new, unleaked Fortnite skins, Fastball and Slugger, as well as the Homerun glider and Grand Slammer pickaxe.
UPDATE: View today's item shop (29th March) HERE
The Fortnite Item Shop is updated daily to display different skins, pickaxes, gliders, emotes and (sometimes) wraps available to purchase. Yesterday's item shop featured the Tomatohead, Wukong and Dark Vanguard skins.
Today's item shop see's two brand new, unleaked skins rotate into the shop, the Fastball and Slugger Fortnite skins. The skins are part of the Three Strikes Set, which includes the Homerun Glider and the Grand Slammer pickaxe.
Here's all of cosmetics available in the store today:
FEATURED ITEMS
USE SUPPORT-A-CREATOR CODE FORTNITE-INSIDER IN THE SHOP IF YOU'D LIKE TO SUPPORT US.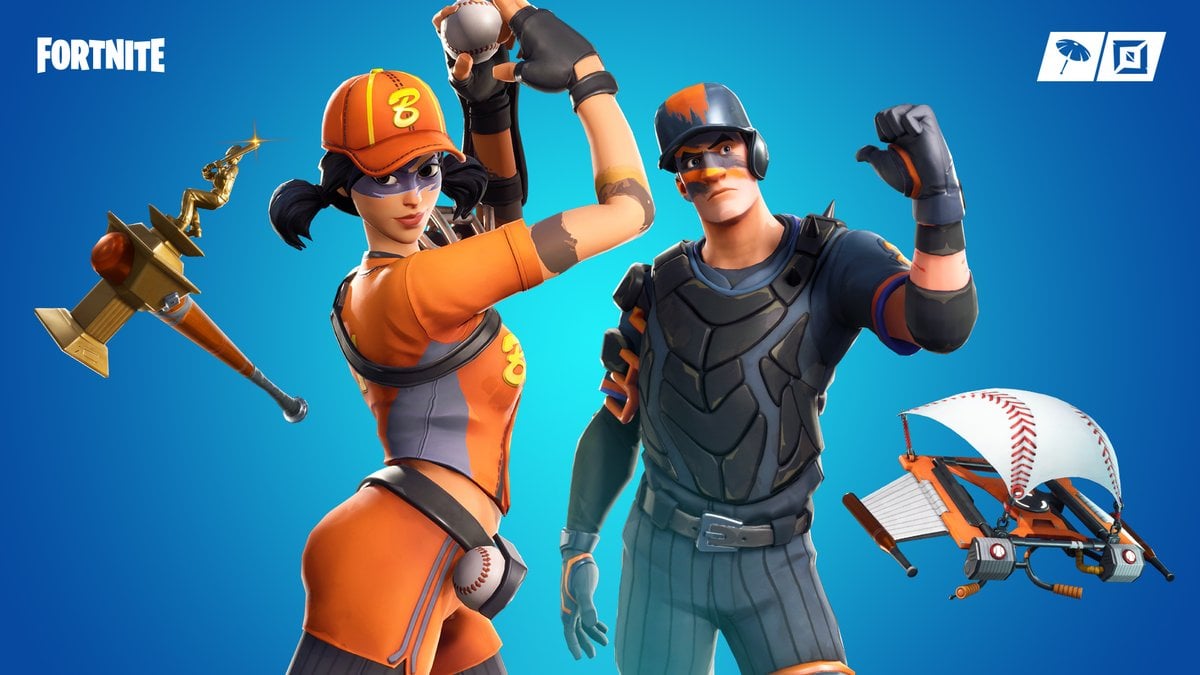 Fastball Skin (Rare) – 1,200 V-Bucks
Slugger Skin (Rare) – 1,200 V-Bucks
Home Run Glider (Uncommon) – 500 V-Bucks
Patty Whacker Pickaxe (Uncommon) – 500 V-Bucks
Grand Slammer Pickaxe (Uncommon) – 500 V-Bucks
Beef Boss Skin (Epic) – 1,500 V-Bucks
Patty Whacker Pickaxe (Uncommon) – 500 V-Bucks
DAILY ITEMS
Jungle Scout Skin (Uncommon) – 800 V-Bucks
Sprinkler Emote (Rare) – 500 V-Bucks
Dab Emote (Rare) – 500 V-Bucks
Lucky Pickaxe (Uncommon) – 500 V-Bucks
Sushi Master Skin (Rare) – 1,200 V-Bucks
Hot & Cold Wrap (Uncommon) – 300 V-Bucks