The Fortnite Item Shop had updated to display all of the Fortnite skins and cosmetics available for 2nd January 2019.
Update: You can view the item shop for 3rd January 2019 here
Yesterday's Fortnite Item Shop featured a brand new Fortnite skin, DJ Bop. The skin is legendary and costs 2,000 V-Bucks. The Item Shop also featured the Peekabo, Nite Nite, Liteshow and Yee-Haw skins as well as the Drop the Bass and Pumpernickel emotes.
Want to support us? Use creator tag 'Fortnite-Insider' in the Item shop!
Here are all the skins and cosmetics available in the item shop today: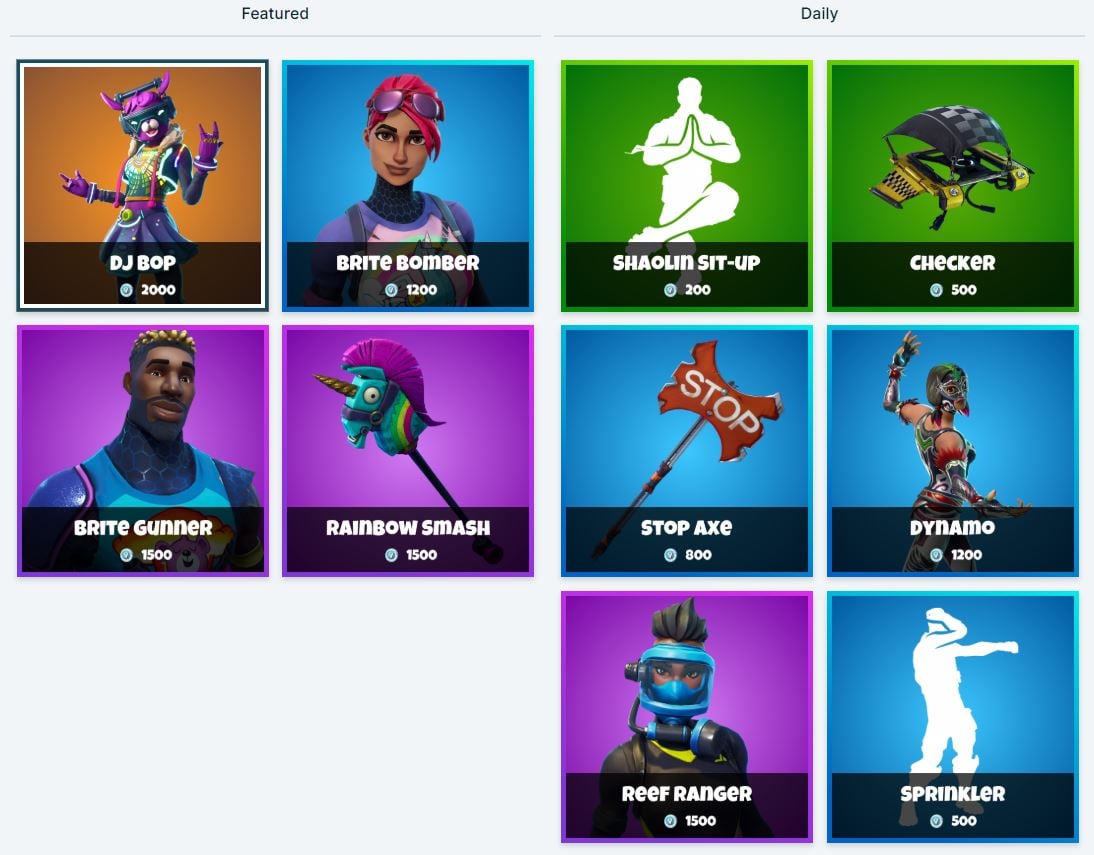 FEATURED ITEMS
Brite Bomber Skin (Rare) – 1,200 V-Bucks
DJ Bop Skin (Legendary) – 2,000 V-Bucks
Brite Gunner Skin (Epic) – 1,500 V-Bucks
Rainbow Smash Pickaxe (Epic) – 1,500 V-Bucks
DAILY ITEMS
Shaolin Sit-Up Emote (Uncommon) – 200 V-Bucks
Checker Glider (Uncommon) – 500 V-Bucks
Stop Axe Pickaxe (Rare) – 800 V-Bucks
Dynamo Skin (Rare) – 1,200 V-Bucks
Reef Ranger Skin (Epic) – 1,500 V-Bucks
Sprinkler Emote (Rare) – 500 V-Bucks
Here are the Fortnite skins and cosmetics that were available in the item shop on the 1st January 2019: