The Fortnite Item shop has updated to displays new Fortnite skins and other cosmetics for April 4th, 2019. Today's Item Shop features the previously leaked Prickly Patroller skin and Prickly Axe Pickaxe
The Fortnite Item Shop is updated daily to display different skins, pickaxes, gliders, emotes and (sometimes) wraps available to purchase. Yesterday's item shop featured the return of the Red Knight skin and Chrimson Axe pickaxe as well as the Little Whip skin.
Today's Item shop features two cosmetics that were leaked in the v8.20 patch update, Prickly Patroller and Prickly Axe.
Here's all of cosmetics available in the store today:
FEATURED ITEMS
USE SUPPORT-A-CREATOR CODE FORTNITE-INSIDER IN THE SHOP IF YOU'D LIKE TO SUPPORT US.
Prickly Patroller Skin (Uncommon) – 800 V-Bucks
Omen Skin (Legendary) – 2,000 V-Bucks
Oracle Axe Pickaxe (Epic) – 1,200 V-Bucks
Prickly Axe Pickaxe (Rare) – 800 V-Bucks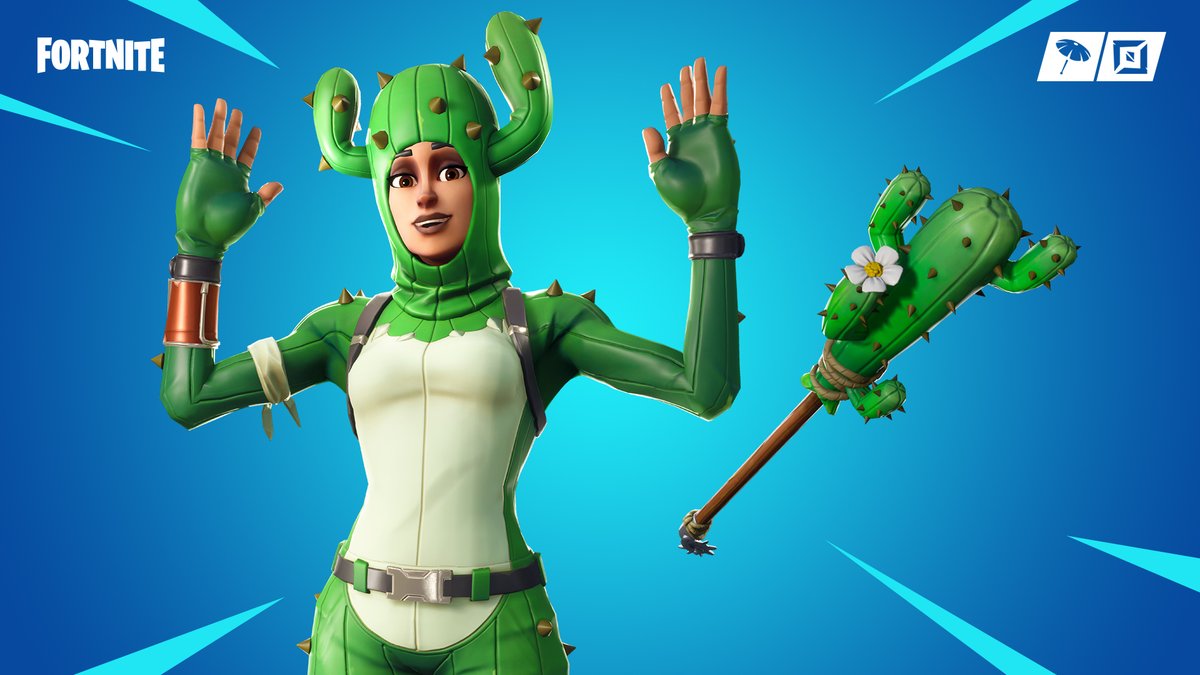 DAILY ITEMS
Infiltrator Skin (Rare) – 1,200 V-Bucks
Make It Rain Emote (Rare) – 500 V-Bucks
Bombastic Emote (Rare) – 500 V-Bucks
Ice Breaker Pickaxe (Uncommon) – 500 V-Bucks
Highland Warrior Skin (Epic) – 1,500 V-Bucks
Battle Pass Tiers (Epic) – 600 V-Bucks