Here are all of the Daily items including skins and cosmetics for the Fortnite Item Shop for the 6th February 2019.
UPDATE: View the item shop for 7th February here
The Fortnite Item Shop updates every day to display new Fortnite skins, emotes, gliders, pickaxes, Back Blings and Wraps. Yesterday's item shop featured the brand new Firewalker skin and Outburst pickaxe. The Golden Clouds wrap was part of the daily items section.
WANT TO SUPPORT US? USE SUPPORT A CREATOR CODE "FORTNITE-INSIDER" IN THE ITEM SHOP
Here are the cosmetics available in the item shop today: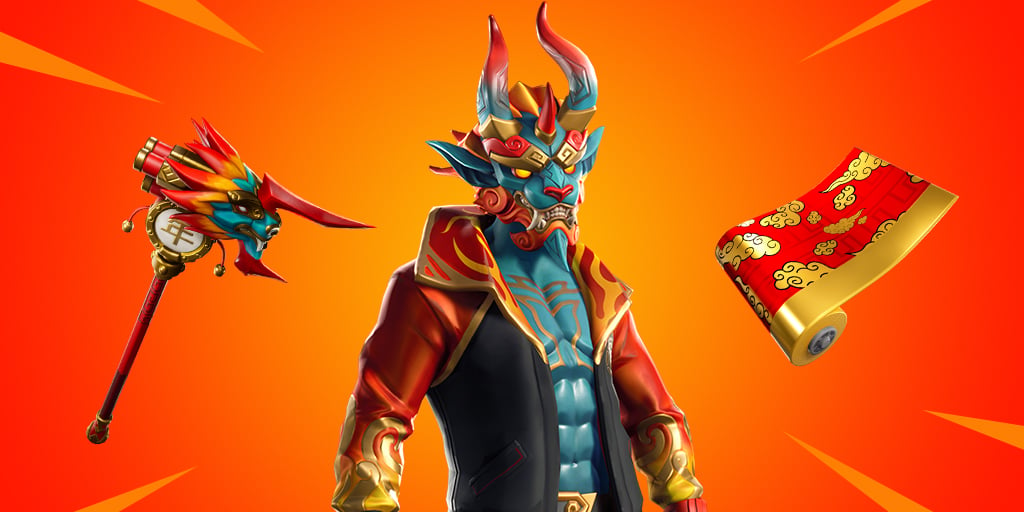 FEATURED ITEMS
Firewalker Skin (Rare) – 1,200 V-Bucks
Outburst Pickaxe (Rare) – 500 V-Bucks
P.A.N.D.A Team leader Skin (Legendary) – 2,000 V-Bucks
Wukong Skin (Legendary) – 2,000 V-Bucks
DAILY ITEMS
Chopper Skin (Rare) – 1,200 V-Bucks
Yee-Haw! Skin (Epic) – 1,500 V-Bucks
Libre Glider (Rare) – 800 V-Bucks
Rocket Spinner Emote (Rare) – 500 V-Bucks
Shaolin Sit-Up Emote (Uncommon) – 200 V-Bucks
Jingu Bang Pickaxe (Epic) – 1,200 V-Bucks