The Fortnite Item Shop has updated for the 7th April. Here are all of the skins, pickaxes, emotes and gliders available today. Today's shop features the Rabbit Raider and the Bunny Brawler Fortnite Easter skins.
The Fortnite Item Shop has just updated to display all of the cosmetics available to purchase in today's store. Yesterday's shop saw the return of the Brite Bomber, Brite Gunner and Raptor skins in the featured section, and a new, previously leaked wrap was available, Golden Scales.
Here's all of cosmetics available in the store today:
FEATURED ITEMS
USE SUPPORT-A-CREATOR CODE FORTNITE-INSIDER IN THE SHOP IF YOU'D LIKE TO SUPPORT US.
Rabbit Raider Skin (Epic) – 1,500 V-Bucks
Bunny Brawler Skin (Epic) – 1,500 V-Bucks
Criterion Skin (Legendary) – 2,000 V-Bucks
Oblivion Skin (Legendary) – 2,000 V-Bucks
Terminus Glider (Epic) – 1,200 V-Bucks
Carrot Stick Pickaxe (Rare) – 800 V-Bucks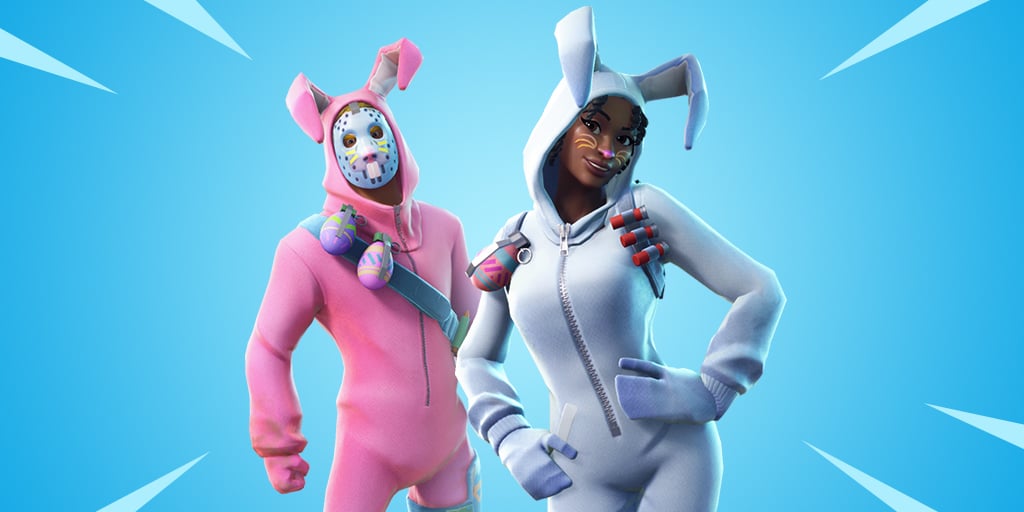 DAILY ITEMS
Airheart Skin (Rare) – 1,200 V-Bucks
Jazz Hands Emote (Uncommon) – 200 V-Bucks
Showstopper Emote (Rare) – 500 V-Bucks
Abstrakt Skin (Epic) – 1,500 V-Bucks
Battle Pass Tiers (Epic) – 600 V-Bucks