Here's the Fortnite Item Shop skins that you can vote on as the community choice. The Choices are the previously leaked Rustler, Wake Rider, and Bushranger
The Fortnite Item Shop has updated today for the 5th/6th November depending on the timezone you're in. As usual, there's a new rotation of new Fortnite skins along with other cosmetics that can be purchased with V-Bucks.
Here's what's in the daily Fortnite Item Shop right now:
What's in the Daily Fortnite Item Shop Right Now?
Fortnite Stranger Things Demogorgon skin
Today's shop see's the return of the Fortnite Stranger Things skins Chief Hopper and Demogorgon. Other skins include Infinity, Supersonic, Recon Specialist, and Scarlet Defender. The Eternal Zero, Tendrils, Stealth Black, and Dog Fights are the wraps that are available. There's also the Pick It Up, Drop the Bass, Go! Go! Go! emotes along with the Star Strike pickaxe and Surefire glider.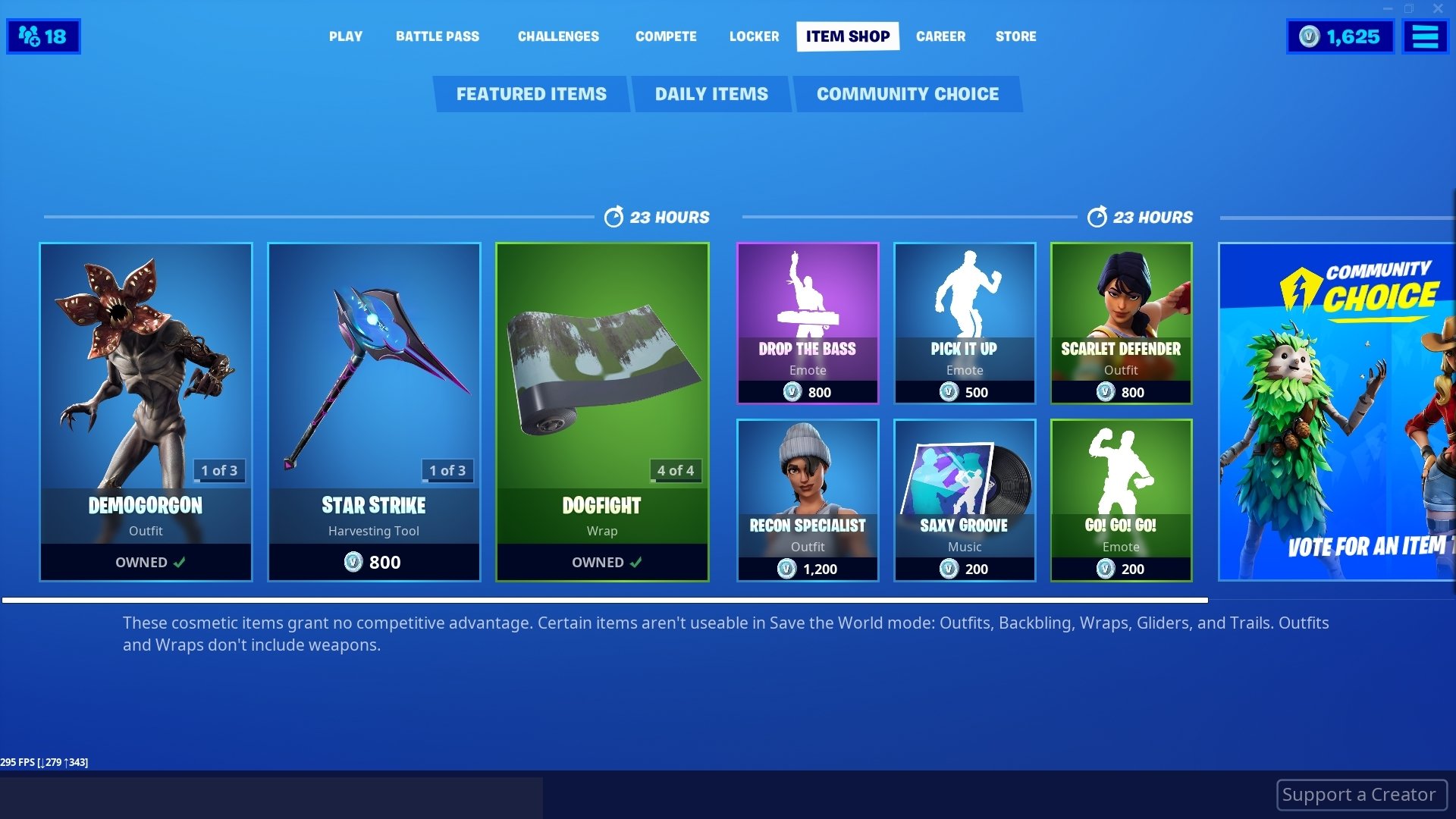 Previously Leaked Fortnite Skins Vote – Rustler, Wake Rider, Bushranger
There's a number of leaked Fortnite skins that have yet to be released. Three of those are Rustler, Wake Rider, and Bushrager.
All three skins are on the community choice vote whereby players can vote for which skins they'll like to see in the item shop. The skin that wins will be available in the shop tomorrow.
Rustler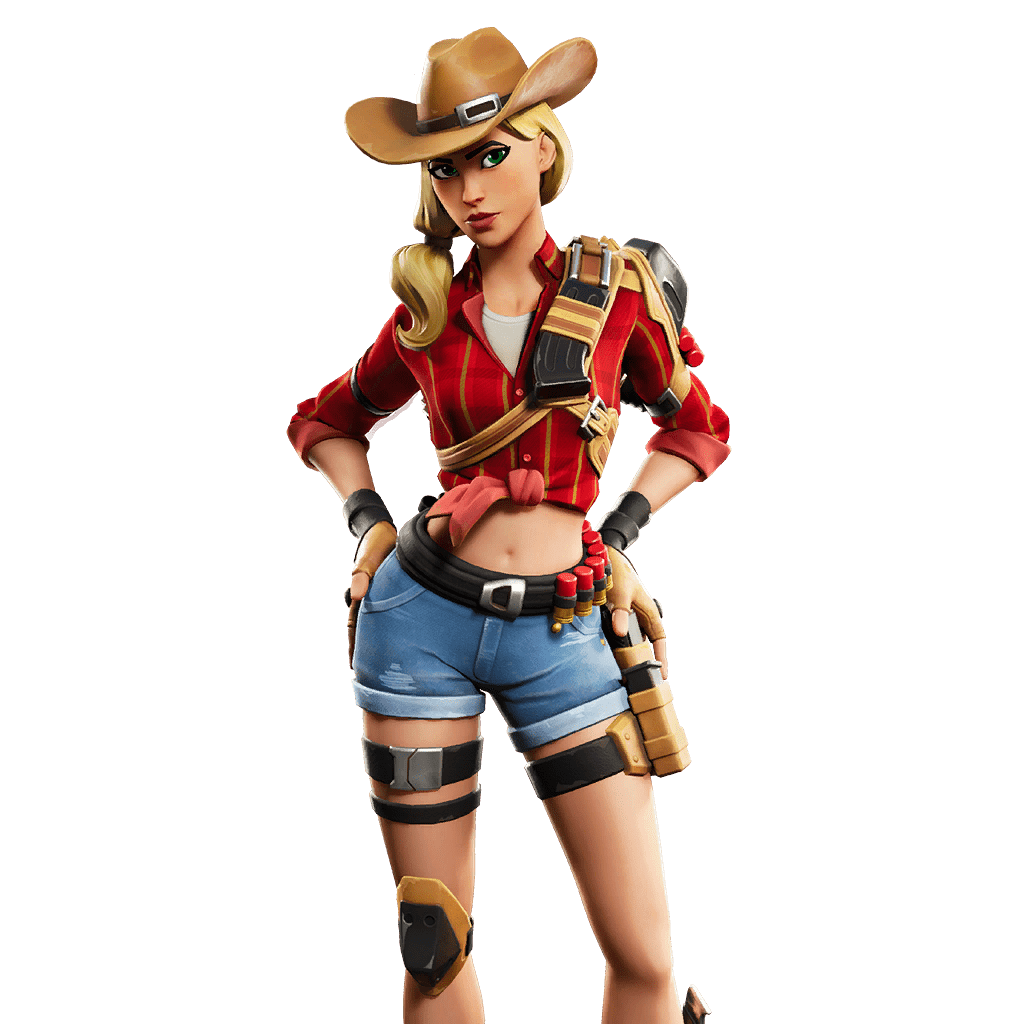 The Rustler skin is rare and will be available for 1,200 V-Bucks. The description of the skin is "scuff up your boots", and will come with the Leather Lugger back bling. Leaked in the v11.00 update.
Wake Rider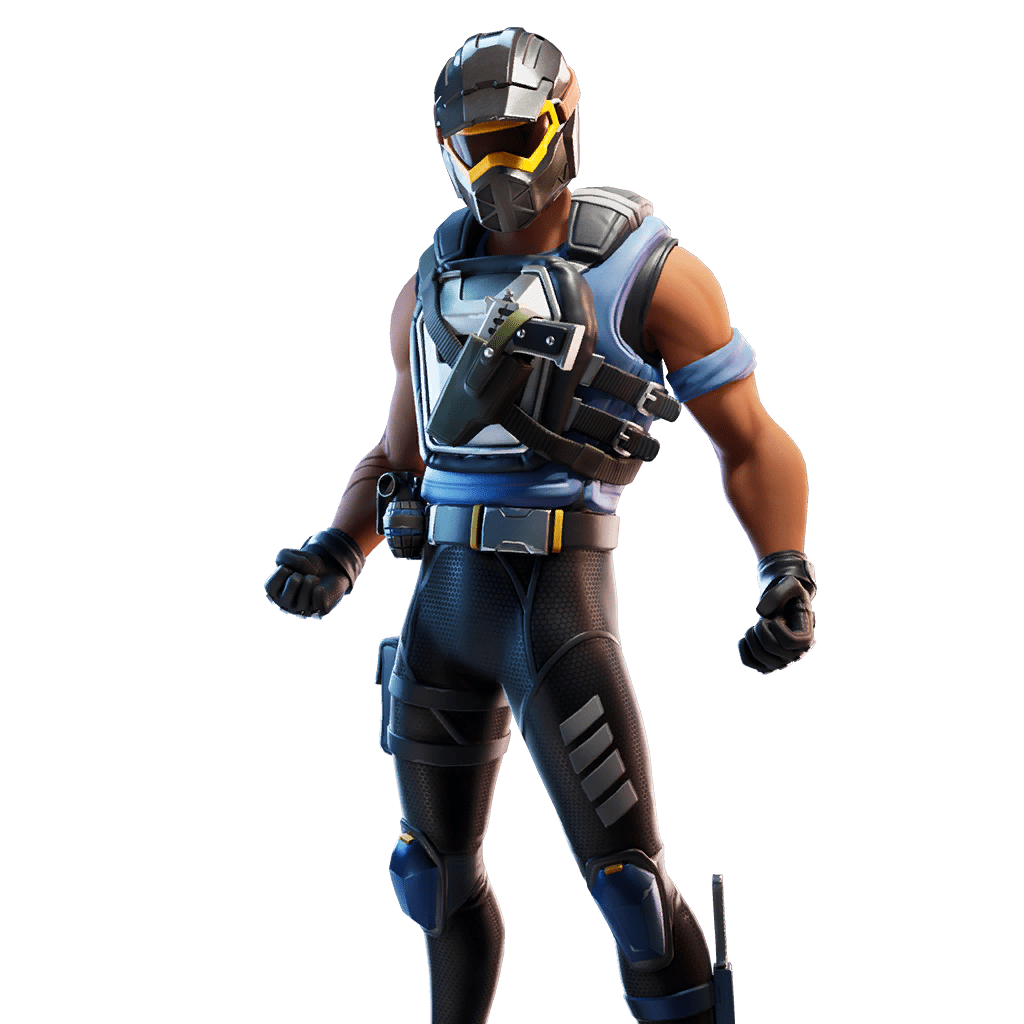 Another rare skin that'll be available for 1,200 if it wins the community choice vote. The description of the skin is "conquer the coast". It'll come with the Wave Fuel back bling and was originally leaked in v11.10 patch update.
Bushranger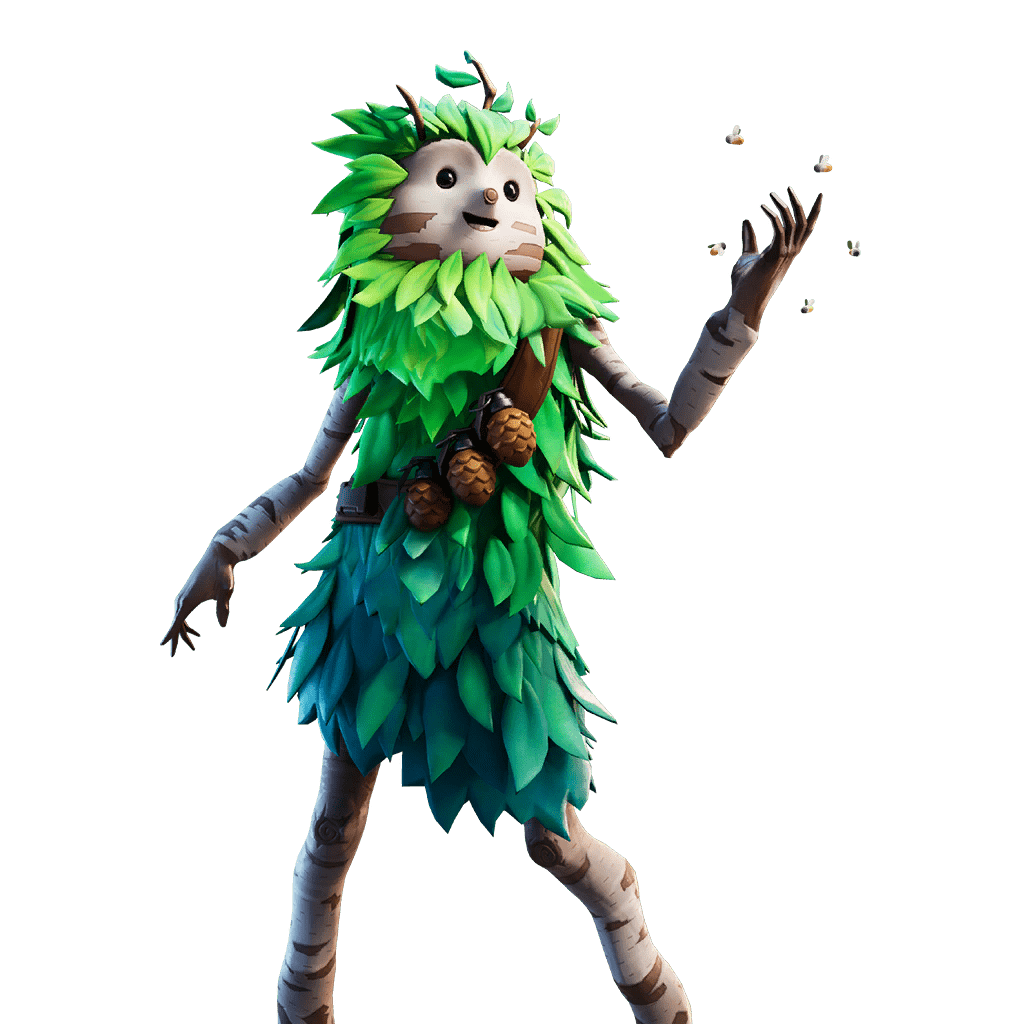 Bushranger is a rare skin that again will be available for 1,200 V-Bucks. It'll come with the Buzzy Bag back bling and is part of the Woodsy set. A strong contender to win today's vote and be available to purchase in the daily shop tomorrow. Originally leaked in the v11.10 update last week.