Here's a chart showing all of the prices of all rarities for the skins, gliders, pickaxes, emotes and wraps sold in the Fortnite Item Shop.
Fortnite fans eagerly await the Item Shop updating, rotating in new cosmetics available for players to purchase. Cosmetics in the item shop have different rarities, with the lowest being Uncommon, and the highest being Legendary.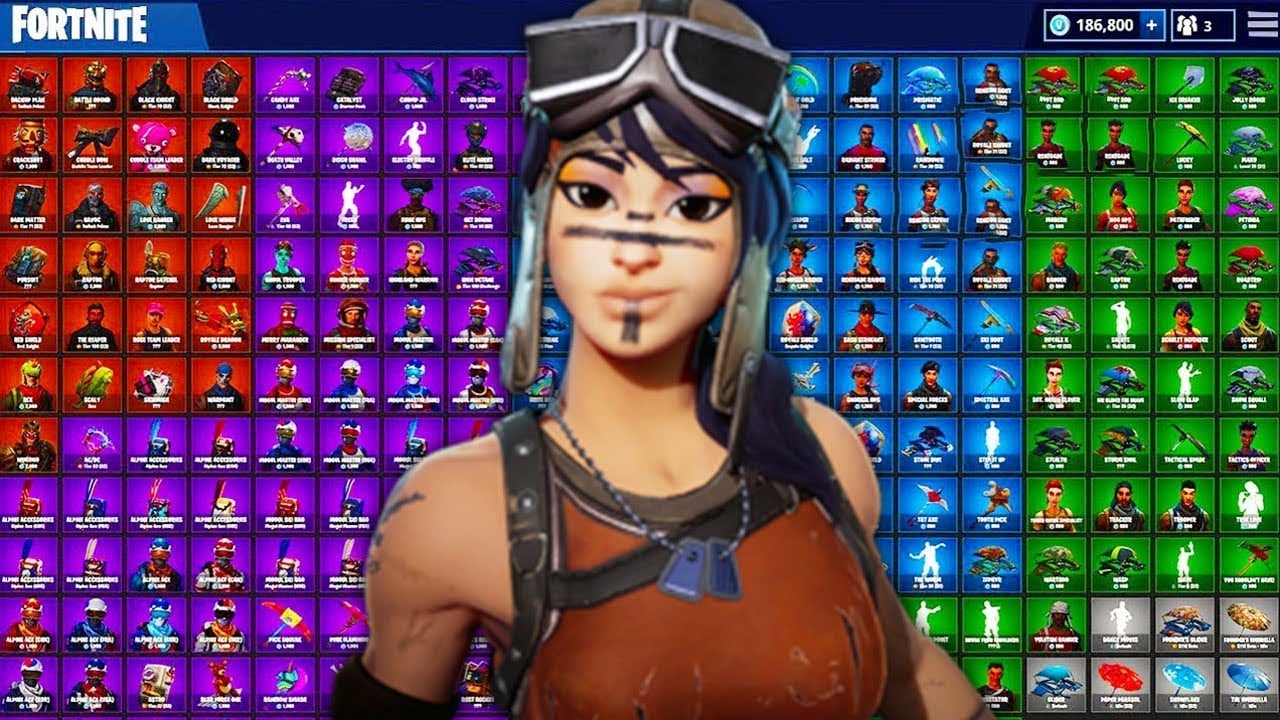 Reddit user NomNomNomNation has created a chart to outline the prices of all the rarities for all cosmetics available in the Fortnite Item Shop.
The chart displays all of the rarities along with all of the cosmetics that have been available in the shop which includes Skins, Back Blings, Pets, Pickaxes, Gliders, Emotes and Wraps. There's only been a few wraps available in the shop, and only one pet.
Some skins such as the Skull Trooper, have had different price points. When the Skull Trooper was first released, it was available for 1,200 V-Bucks, however, Epic changed the price to 1,500 when it was re-released. The chart doesn't account for this, and is based on the most reset prices for all cosmetics.
You can check out the chart below: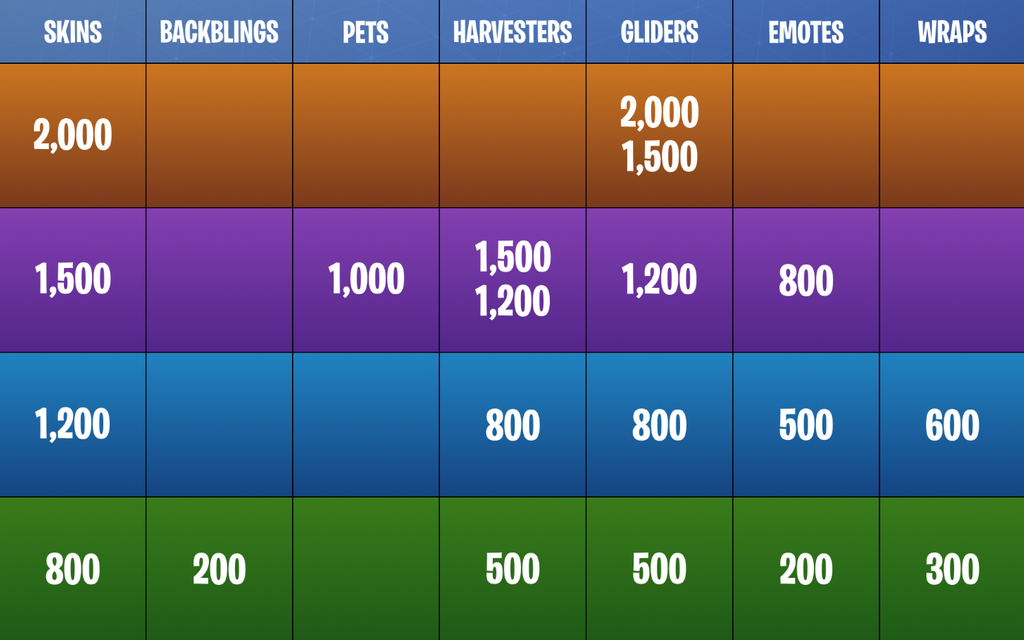 Two animated wraps have recently been leaked, but have not made it into the Item Shop yet. The leaked "heat" wrap will be a rare wrap, and the "Magma" wrap will be the first Epic wrap. It's rumoured the wrap will be available for 900 V-Bucks.
Below you can find a chart of predicted pricing for future rarities of different cosmetics:
Featured image via YouTubers Joshy