The new Fortnite Mayhem skin bundle is available for free by purchasing borderlands 3.
Epic Games officially announced their collaboration with Borderlands 3 a couple of hours ago in a blog post. The official name of the collaboration is called Fortnite X Mayhem. The collaboration includes the Welcome to Pandora challenges, cosmetic rewards including a wrap, and the Pandora Rift Zone that's located in the desert biome.
The collaboration also includes the Fortnite Psycho Mayhem skin bundle that's currently available to purchase in the Fortnite Item Shop for 2,000 V-Bucks. You can view everything available in the Psycho bundle below:
Fortnite Item Shop Psycho Bundle
Fortnite Mayhem Bundle Set
The Fortnite Psycho bundle includes the Mayhem set. The Mayhem set includes the Psycho Bandit outfit/skin, ClapTrap pet, and the Psycho Buzz Axes pickaxe. These cosmetics an only be purchased as a bundle and not individually.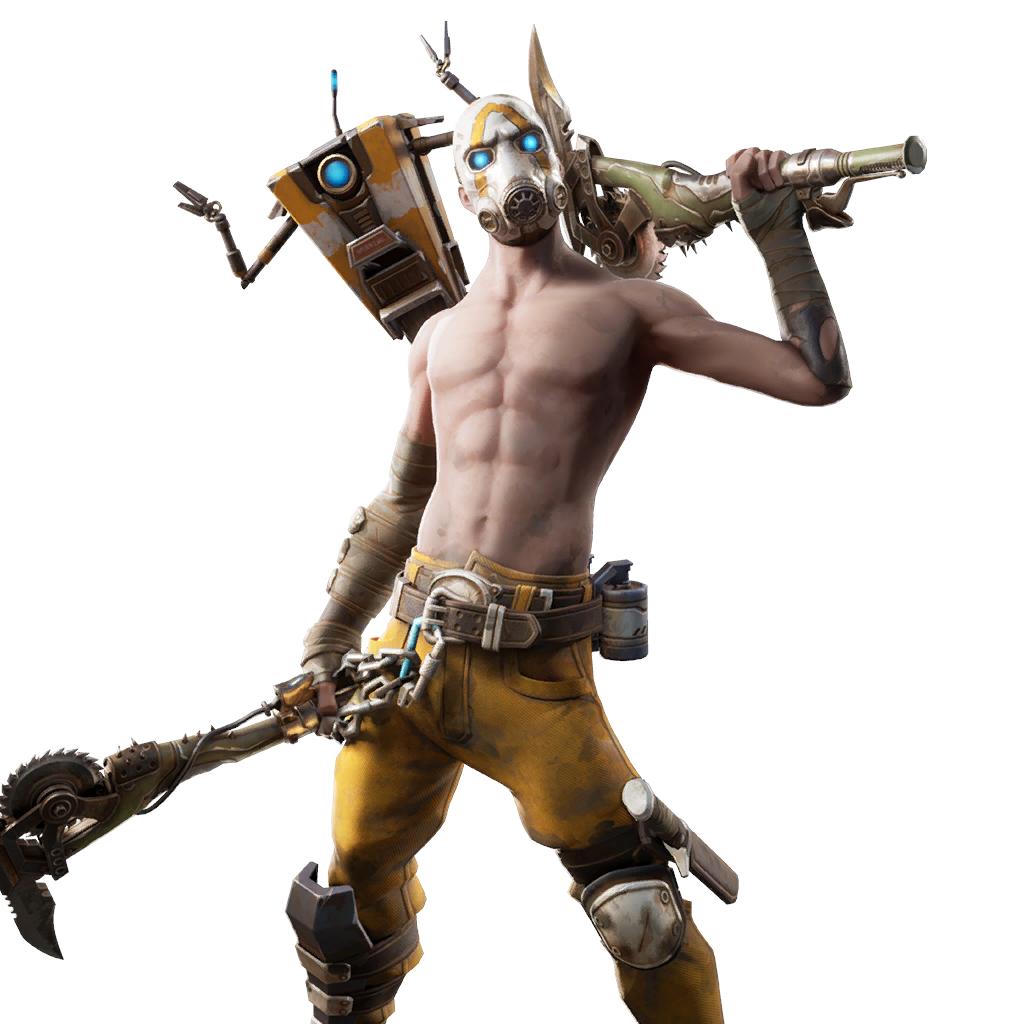 Psycho Mayhem Bunde Available Free With Borderlands 3 Purchase
Players are able to get the Psycho bundle for free if you purchase Borderlands 3 from the Epic Games store. This deal is only worthwhile if you're actually interested in playing Borderlands 3 as the game costs 49.99. You can view the deal by clicking here (affiliate link).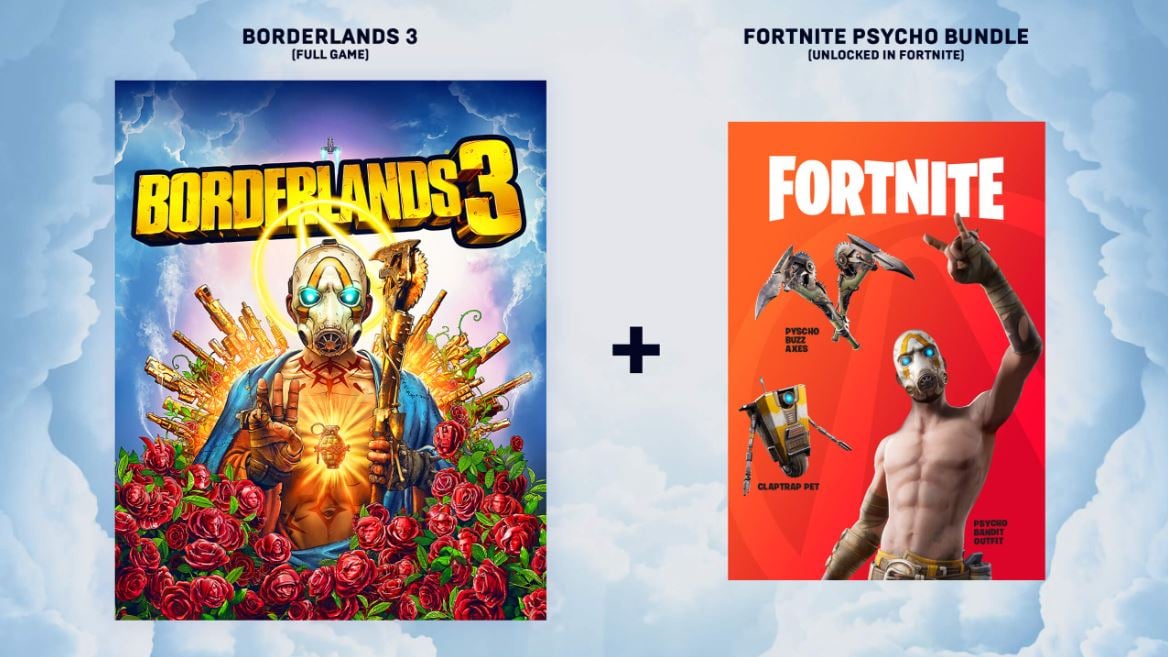 The deal is available until December 31st 2020. You can buy any version of Borderlands 3 and still receive the Fortnite Psycho bundle for free.
If you're going to purchase the bundle and would like to support us, use this link which will provide us with an affiliate commission