A confirmation for purchasing items in the Fortnite Item shop will be added to in Season 9.
The Fortnite Shop is where players are able to purchase cosmetics with the Fortnite currency, V-Bucks. The cosmetics players can purchase are skins, pickaxes, gliders, emotes and wraps. In the past, players have stated that they have purchased items in the shop by accident and they would like to have a purchase confirmation message before purchases to ensure accidental purchases do not take place.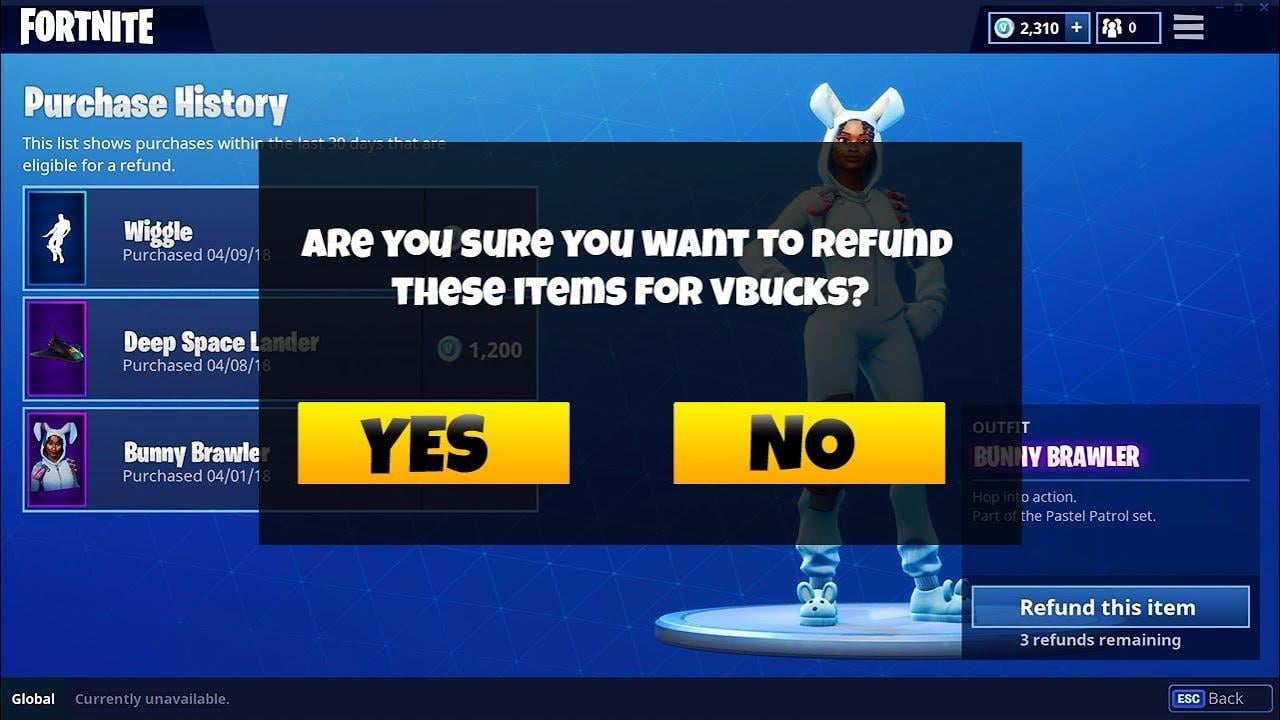 Epic had introduced the self-refund token feature, where players can be issued a refund instantly for any purchase within the last 30 days. The issue with this feature is that players are only granted 3 self-refund tokens for a lifetime and some players may prefer to use this only when they have purchased a cosmetic that they may not actually like a few days later or need V-Bucks to purchase a new item in the shop. The Japanese version of Fortnite on PlayStation has a confirmation screen before purchases and players have been asking for this to be implemented to avoid accidental purchases.
Epic employee DanDaDaDanDan had then stated on a Reddit post that they are aware that players make accidental purchases and will be issuing a new feature where players will be able to refund items up to 5 minutes from the purchase of the item and they have not entered a game. You can see the full reply below.
"We neither want to add friction for players nor do we want to benefit from accidental purchases or players regretting a purchase. Our initial solution for this was to add a refund token system.
As an ongoing iteration, we are going to introduce an "undo" button to the store page that allows you to easily refund without using up a token within a 5 minute time window, assuming you haven't started a match since purchase.
PlayStation 4 in Japan is a bit of a special case due to the X / O button meaning being swapped by default and there also being options to reverse the meanings of the buttons."
This reply was given a month ago and now Dan has confirmed that this 'undo' feature will be added in Season 9 in a reply to a more recent Reddit post.
"Currently slated for Season 9.
EDIT: I'm referring to the "undo" button from my previous post and highlighted in picture."