It looks like Loki will be the July Fortnite monthly crew pack skin.
Epic Games announced the Fortnite crew pack monthly subscription last year in the lead up to a new season of Fortnite. The Fortnite crew pack providers players with a brand new skin each month along with other cosmetics in the set as well as V-Bucks.
If players don't have the Battle Pass for that season, they'll get that with the crew pack. If they already have the Battle Pass, they'll get a one-time 950 V-Bucks refund.
We've had a number of crew packs release already including a Green Arrow skin, a Mecha Team Leader skin, Deimos, Vi, and Llambro. It looks like the July Fortnite crew pack skin is Loki from Marvel.
July Fortnite Crew Pack Monthly Subscription
We don't know what's in the July Fortnite Crew pack as it hasn't been official revealed yet. However, as usual, Epic have put out a teaser like they usually do before they reveal the next crew pack.
Take a look at the tweet below along with the image for the July Fortnite crew pack: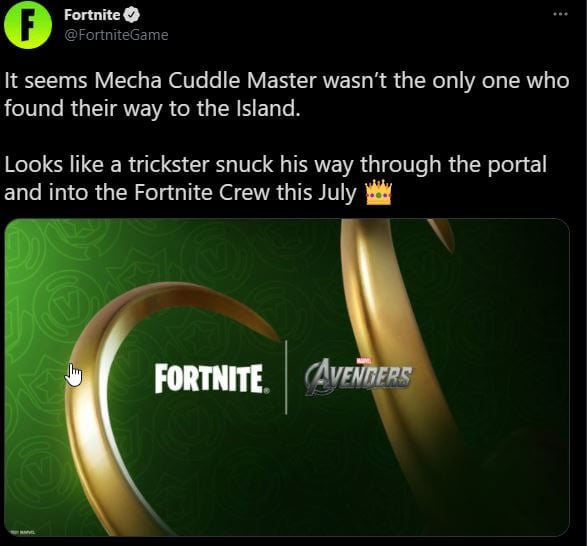 Loki Fortnite Marvel Avengers Skin
Based on the horns seen in the image, we know it's going to be Loki. Furthermore, the "trickster" mentioned in the caption provides further confirmation the July crew pack will include Loki from Marvel Avengers.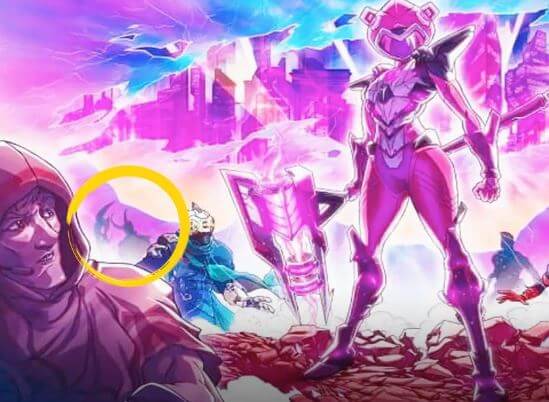 If we look back at one of the loading screens from this season, players were quick to point out that Loki was teased on the left side. Based on that, players were certain a Loki Fortnite Marvel skin would be coming to the game in the near future.
It's likely this won't sit too well with some players due to the fact that this is another collaboration skin. However, Marvel fans will be happy that Loki will finally be in Fortnite. As with all Fortnite crew pack skins, this will likely be exclusive to the July crew pack. Smart move, Epic.