It looks like an emergency warning is now displaying on the theatre screen at Risky Reels in Fortnite Battle Royale.
There have been many changes that were made at the start of this season with different POIs being added, but some old POIs have returned to this map, with Risky Reels being one of them although it is not a named POI on the map, it is a landmark.
So far in Chapter 2 of Fortnite Battle Royale, there hasn't been much progress in the storyline but it looks like that could be changing. The theatre screen at Risky Reels is showing what looks to be an emergency broadcast for something that will be showing soon. Here is what it looks like in-game, thanks to @ESFortniteBR for the image: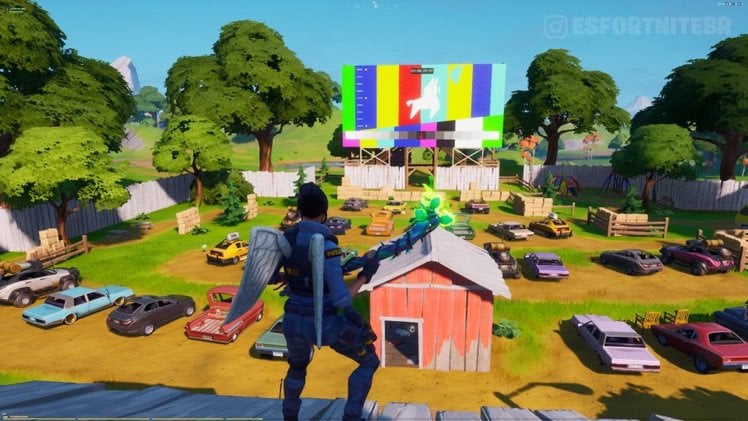 It is unclear exactly what will play on the screen, but it does look like the emergency screens we have seen in the past which warned players of the rocket. It is possible that the storyline of this season is now beginning, or it could be announcing a collaboration with a new franchise.
In the past, there was a small collaboration for Wreck it Ralph 2 (Ralph Breaks the Internet) where we would see Ralph on the movie screen at Risky Reels. Epic had also released the Wreck It Emote in the Item Shop, which was available for players to claim for free.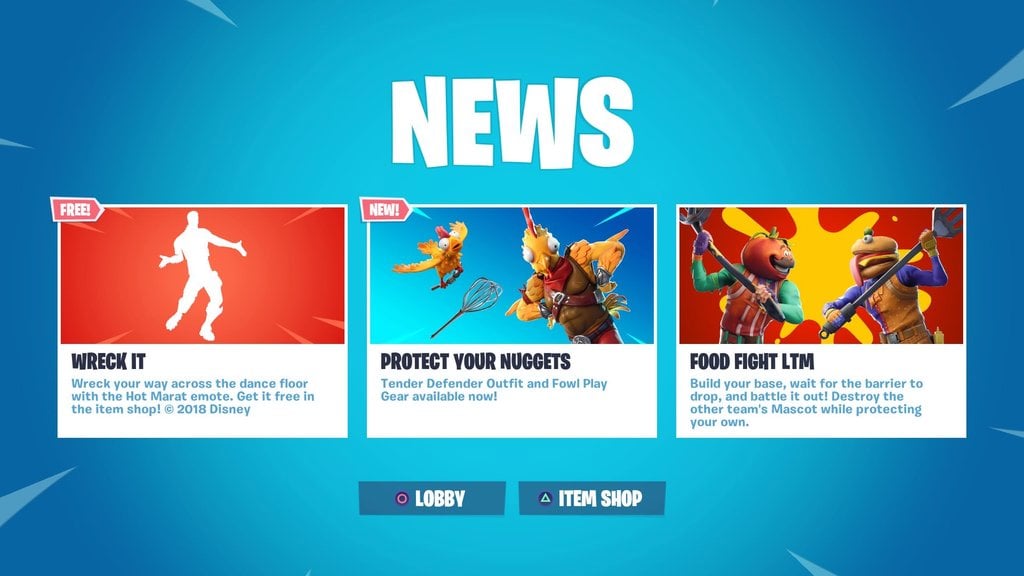 Data-miners have found some files that suggest there could be a collaboration with a new Epic Game called Battle Breakers. Here is a description of the game, "Monsters from space trapped the world's greatest Heroes in technomagic crystal. Now it's up to you to assemble the ultimate team of super warriors and take back your planet, one break at a time, in this 90s cartoon-inspired, Hero Collector RPG."
You can see the trailer for the game here:
We will keep you updated when the screen changes. What do you think will be displayed on the screen? Let us know in the comments section below.