The community are always created new concepts for future items or cosmetics that could be added and here is a Fortnite Skin concept inspired by Kevin the Cube.
The Fortnite Community are always coming up with ideas for the game such as new items, cosmetics or POIs (Points of Interests) that could be added. There are some ideas that have actually been used by the developers and have incorporated into the game.
User  I-E-L has posted a cosmetic set concept for Kevin the Cube. They have included a Skin, Pickaxe, Glider and two different versions of Back Blings that could be added with the Skin: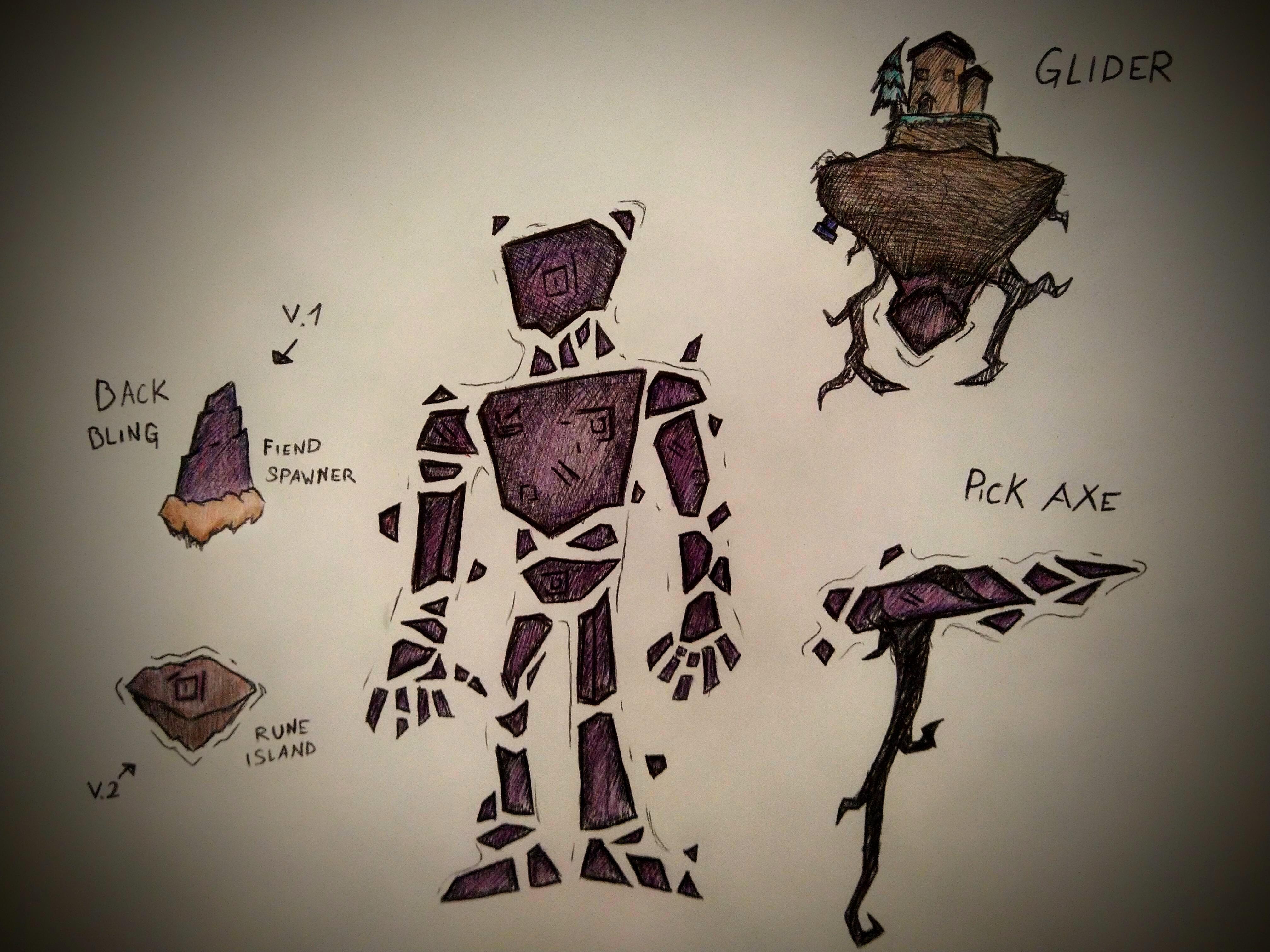 As you can see from the image above, the Skin and the Pickaxe have both been made from the shards of Kevin the Cube. The issue with this concept is that there would be gaps in the Skin and Pickaxe if it was left as it is and so would provide an unfair advantage. I-E-L did suggest that Epic could add outlines to the shards as they have done with Blackheart bone parts.
Reddit user XdRdHeRd has also suggested in the comments that this set could be called the Corrupted Cubes Set and there could be a Contrail added called Shard. For this cosmetic, we would see some mini cube shards flying behind you. They have also suggested a dual wield Pickaxe, called Singed Cacti, which resembles the cacti that were burnt by the lightning before the Cube had appeared.
The Chicken Defender was a Skin concept created by the Fortnite Community, which was also a detailed hand drawn concept, so it is possible this set could be added.
With Kevin the Cube set to return tomorrow in the floating island, now could be the perfect time for a skin.
Would you purchase the Kevin the Cube inspired set if it was available to purchase in the Item Shop? Let us know in the comments section below.