The Fortnite Laguna pack is now available to purchase on Xbox.
Yesterday, the previously leaked Laguna pack was available to purchase on the PS4 for £3.99/$4.99. It was made available for most countries on PC last night, and it appears as though Xbox players can now purchase the Laguna pack too.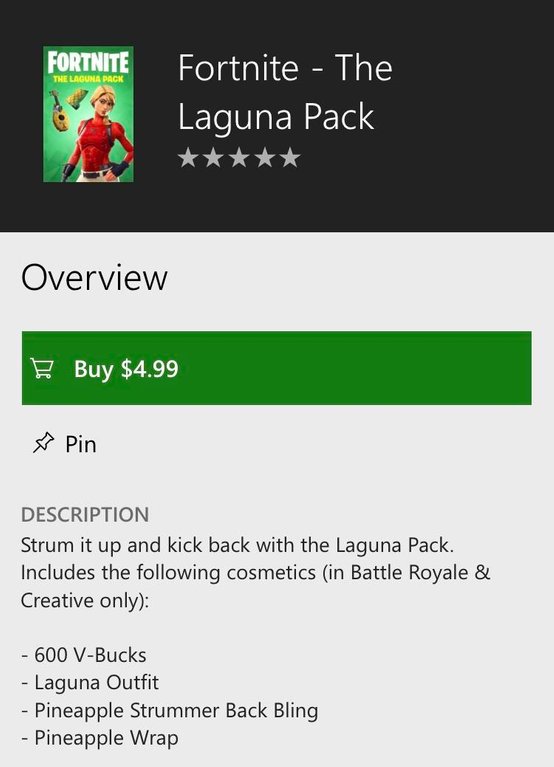 The pack, which was originally leaked in last week's v8.10 patch update, includes the Laguna skin/outfit, the Pineapple Strummer Back Bling and the Pineapple wrap. You can view the cosmetics below: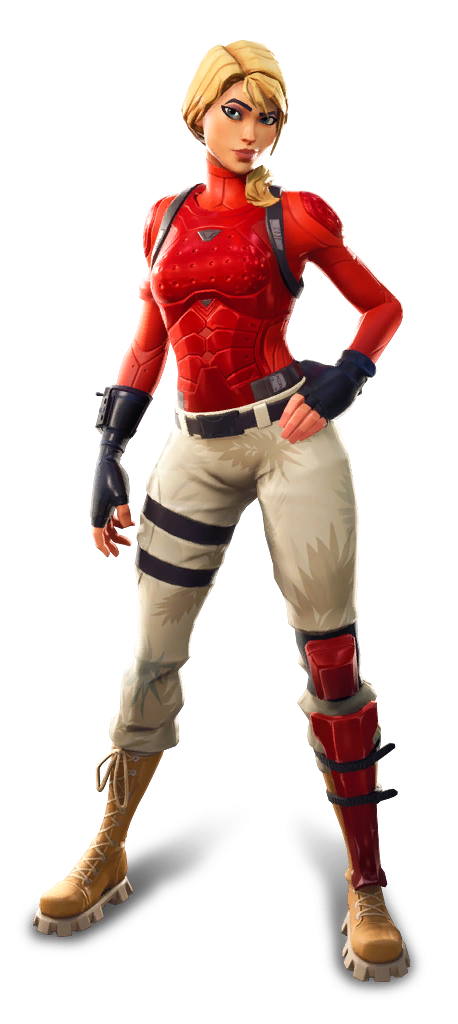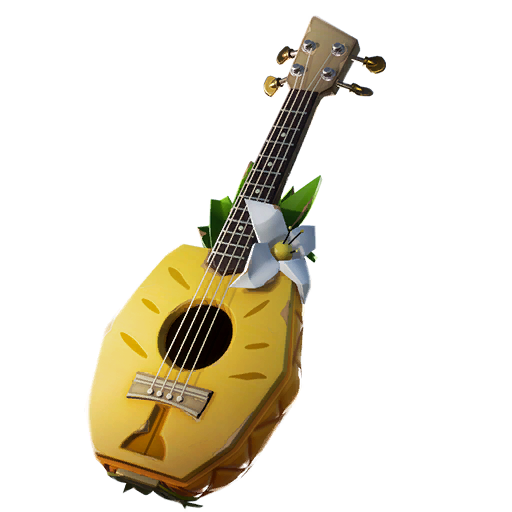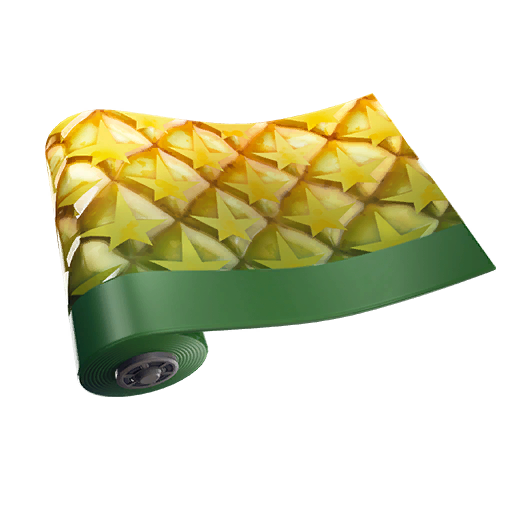 This pack is available for a limited time, however, there is no word on how long this pack will be available to purchase.
According to some users on the Fortnite Battle Royale subreddit, the pack still isn't showing up in the store tab for mobile and Nintendo Switch players, but It's likely it will be made available for all platforms later today.
We'll keep you updated when the Laguna pack is available on switch and mobile.
Featured image via Reddit u/tordenand