Here's everything you need to know about the Lazarbeam 'Lazar & Fresh's Super Knockback' Fortnite tournament.
A couple of days ago, Lazarbeam officially revealed his Fortnite skin on his YouTube channel. He joins a list of other popular content creators in the Icon Series including Ninja, Loserfruit, and Lachlan. When Lachlan revealed his skin, he also announced a tournament with his skin up for grabs.
Lazarbeam also has his own tournament and players can get the Lazarbeam Fortnite skin for free if they place high enough. The tournament is called Lazar and Fresh's Super Knockback tournament and here's everything you need to know.
Lazarbeam Fortnite Tournament Start Time
The Lazarbeam Fortnite tournament will start at 5 PM GMT for the UK. Here's a list of the start times for the EU, NA East, and NA West:
Europe: 6 PM CET
NA East: 6 PM EST
NA West: 6 PM PT
Points System
As usual, players have a maximum of ten games across three hours to try and score as many points as possible. Scoring a Victory Royale will bag you 60 points and each elimination will provide players with two points instead of the usual one point we see in other tournaments. Here's the full points breakdown:
Victory Royale: 60 Points
2nd: 54
3rd: 51
4th: 49
5th: 47
6th: 45
7th: 44
8th: 43
9th: 42
10th: 41
11th: 40
12th: 39
13th: 38
14th: 37
15th: 36
16th: 35
17th: 34
18th: 33
19th: 32
20th: 31
21st: 30
22nd: 29
23rd: 28
24th: 27
25th: 26
26th: 25
27th: 24
28th: 23
29th: 22
30th: 21
31st: 20
32nd: 19
33rd: 18
34th: 17
35th: 16
36th: 15
37th: 14
38th: 13
39th: 12
40th: 11
41st: 10
42nd: 9
43rd: 8
44th: 7
45th: 6
46th: 5
47th: 4
48th: 3
49th: 2
50th: 1
How to get the Lazarbeam Fortnite Skin
Not only is the Lazarbeam Fortnite skin up for grabs, but the back bling, pickaxe, and emote are too. There's no set number of points you need to get the Lazarbeam skin, but you'll instead need to finish in the prize positions which varies region to region.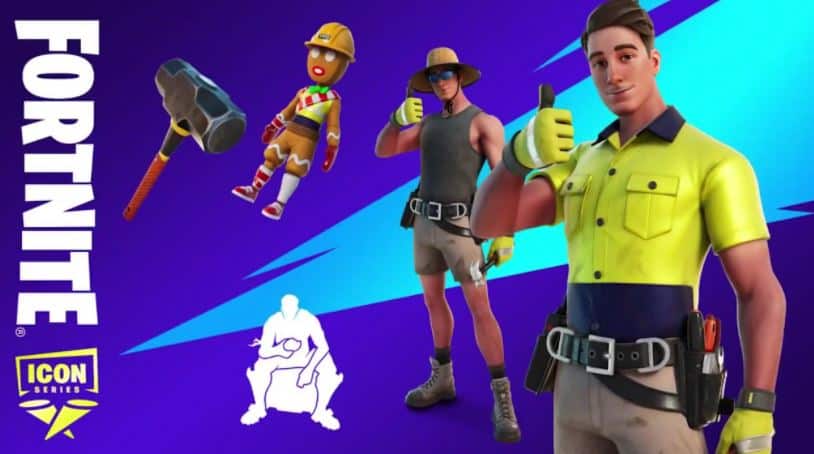 In Europe for example, the top 200 players will receive all the Lazarbeam cosmetics whilst the top 1,800 will receive the skin and back bling. Here's the breakdown for each region:
Europe – Top 200: All Lazarbeam Cosmetics, 201-1800: Lazarbeam skin and back bling.
NA East – Top 125: All Lazarbeam Cosmetics, 126-1125: Lazarbeam skin and back bling.
NA West – Top 50: All Lazarbeam Cosmetics, 51-450: Lazarbeam skin and back bling.