Here is where you will need to go to investigate an anomaly at Lazy Lake in Fortnite Battle Royale.
Season 6 of Fortnite is finally here and of course new weekly challenges have been released. Similar to last season, there are normally weekly Epic Challenges, which grant players 24,000 XP upon completion and also a Legendary Challenge. The Legendary Challenges will be replaced every Thursday, which means you will only have one week to complete it.
It appears as though there are additional challenges that will be assigned to you where you will need to investigate and anomaly. This article will show you how and where to complete the investigate an anomaly at Lazy Lake challenge.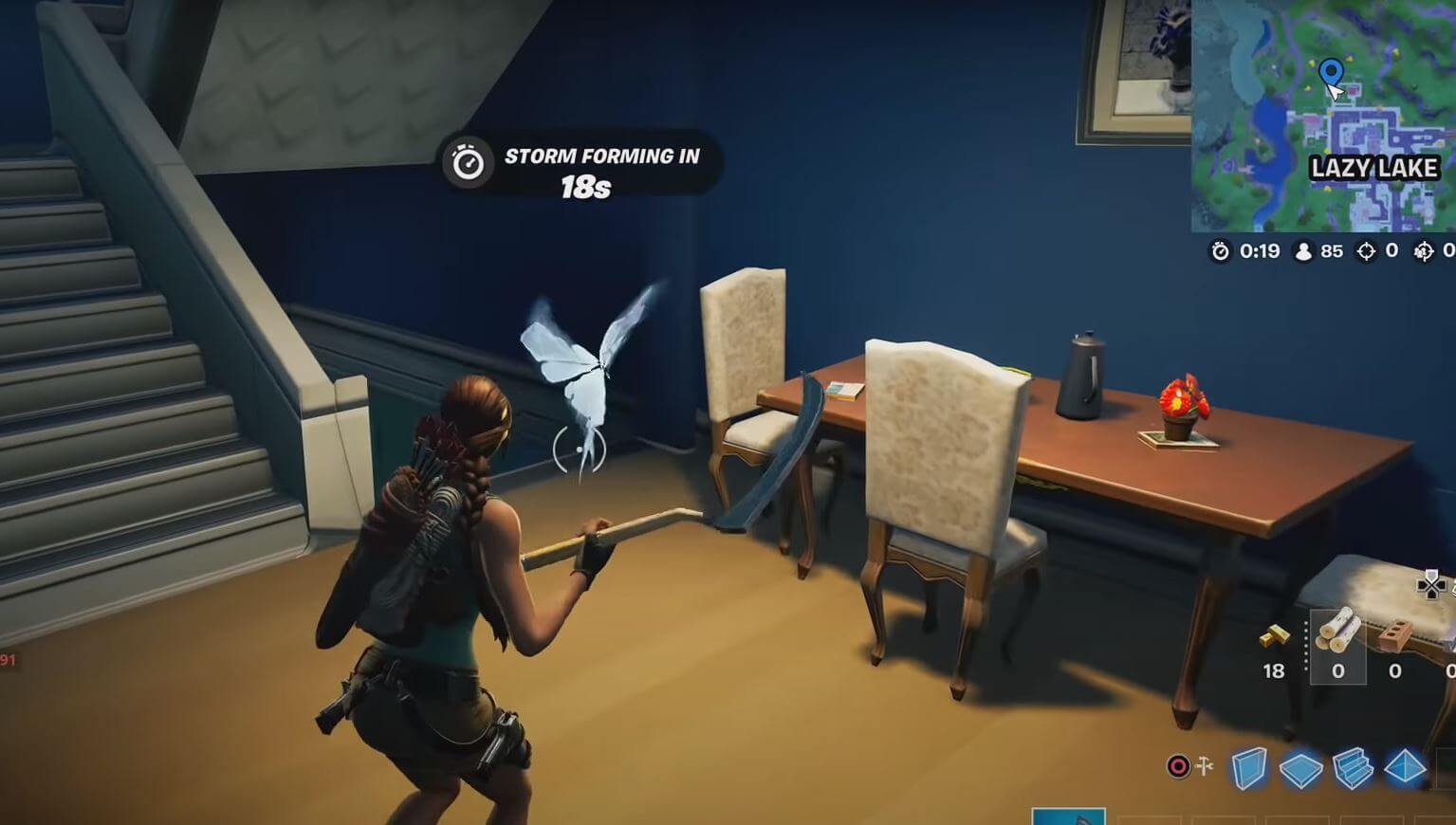 Fortnite – Investigate An Anomaly and Lazy Lake
First, you will need to go to house 2 in Lazy Lake. This house is located north of the POI as marked on the map below and you will see the number 2 just by the door. Once you have opened the door and moved to the staircase in front, you will see a butterfly appear. Simply follow the butterfly, which will lead you down the two flights of stairs to the basement, where it will then fly into the wall.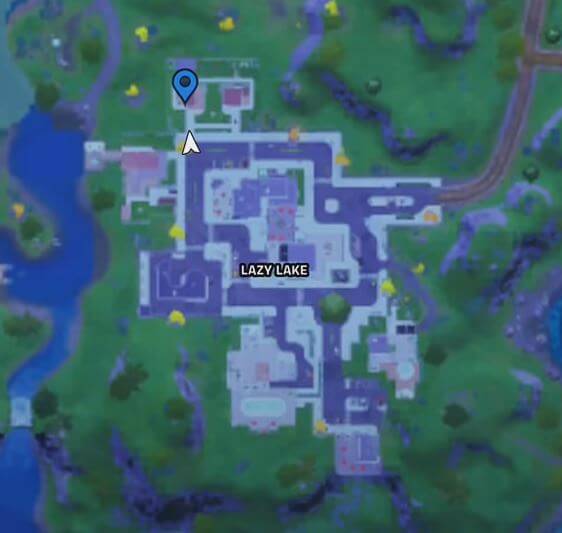 What you will need to do is to hit the wall until it breaks, where it will reveal a hidden room. You will see the butterfly again and you it will then fly to table, which has a puzzle on it. There you will see there are four jewels you will need to activate, all different colours on different sides of the table. In order to complete the puzzle, you must activate the jewels in the right order. The correct order to unlock the jewels in is Red, Purple, Blue and then Green.
Once this has been completed, you will see an anomaly in the middle of the table, which you can interact with. Once you have interacted with the anomaly, you will be notified on the left hand side of the screen that you have completed the challenge and that a new style has been unlocked for Agent Jonesy.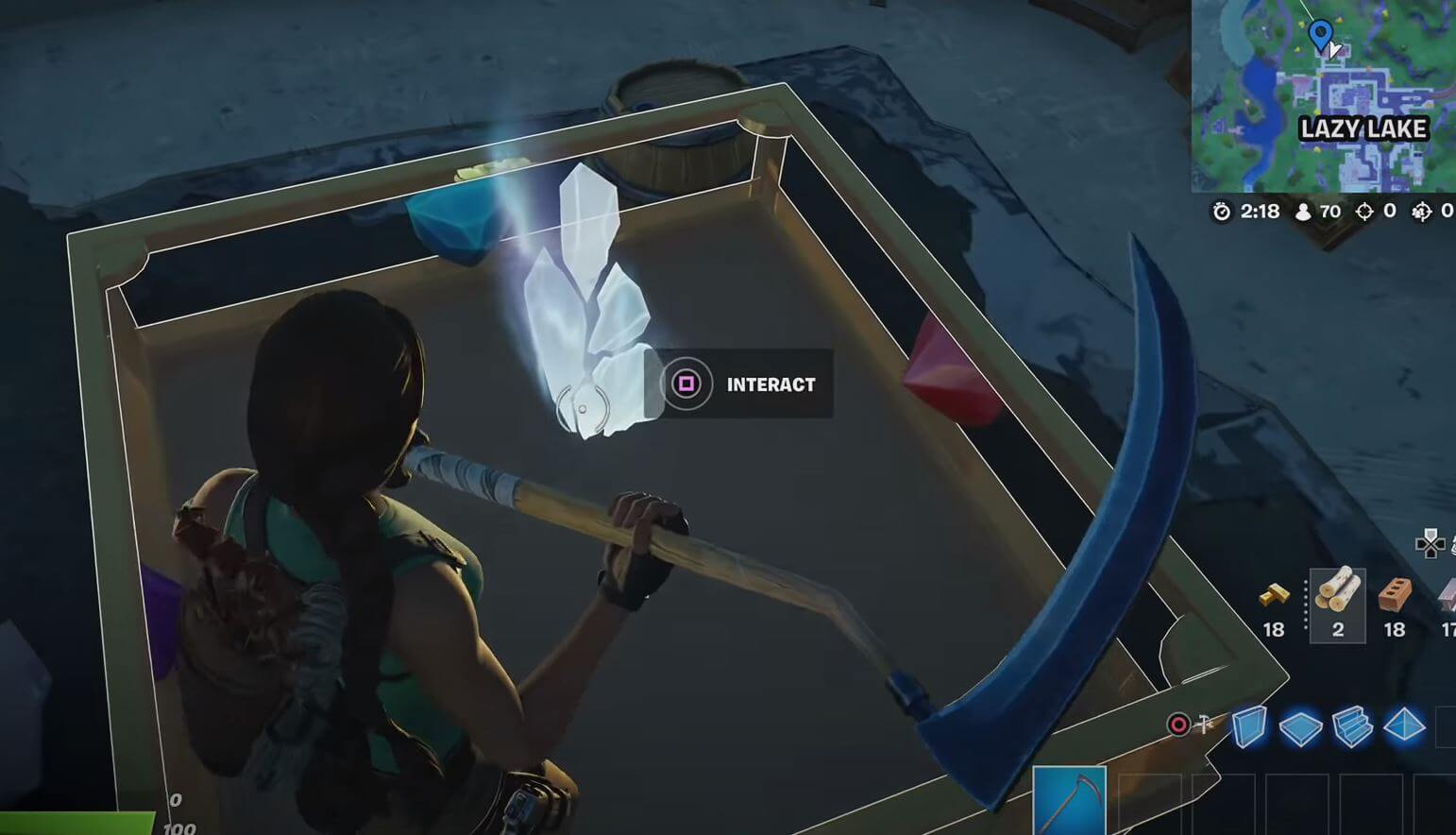 Some players may see the butterfly appear in the house next door, in which case the same still applies, where you follow the butterfly to the hidden room and the same order is used for the jewels to bring up the anomaly.