A newly leaked Fortnite skin, Breakpoint, has its own challenges which awards players with V-Bucks and will be featured in a Challenge Pack.
Epic release many new bundles in Fortnite and one of the types of bundles released are Challenge Packs. Players are able to purchase these packs in store and they typically include a skin with at least one other cosmetic and challenges. The challenges are straight forward and only require players to complete daily challenges in order to unlock V-Bucks,
There have only been two challenge packs in the past, with the latest being the Inferno Challenge Pack. This pack includes the Inferno skin, Crimson Scythe, Burnmark wrap and the Inferno Challenges.
The Breakpoint skin has been updated in the v9.30 Fortnite update to show that the skin will be available with its Signal Jammer back bling and challenges.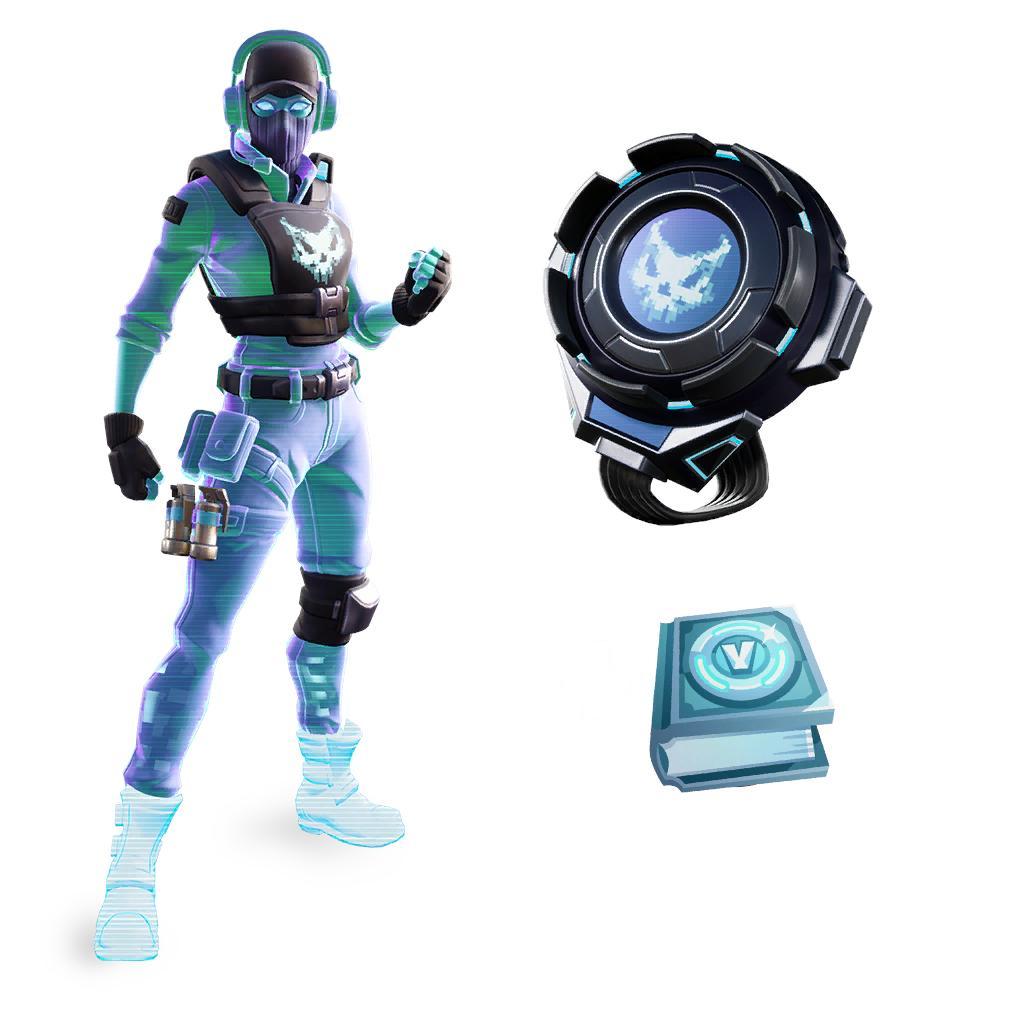 The Breakpoint challenges have been leaked by @Lucas7yoshi and are as follows:
Complete Daily Challenges (1) – 100 V-Bucks
Complete Daily Challenges (3) – 200 V-Bucks
Complete Daily Challenges (5) – 300 V-Bucks
Complete Daily Challenges (7) – 400 V-Bucks
Completing all of the challenges will award you with 1,000 V-Bucks.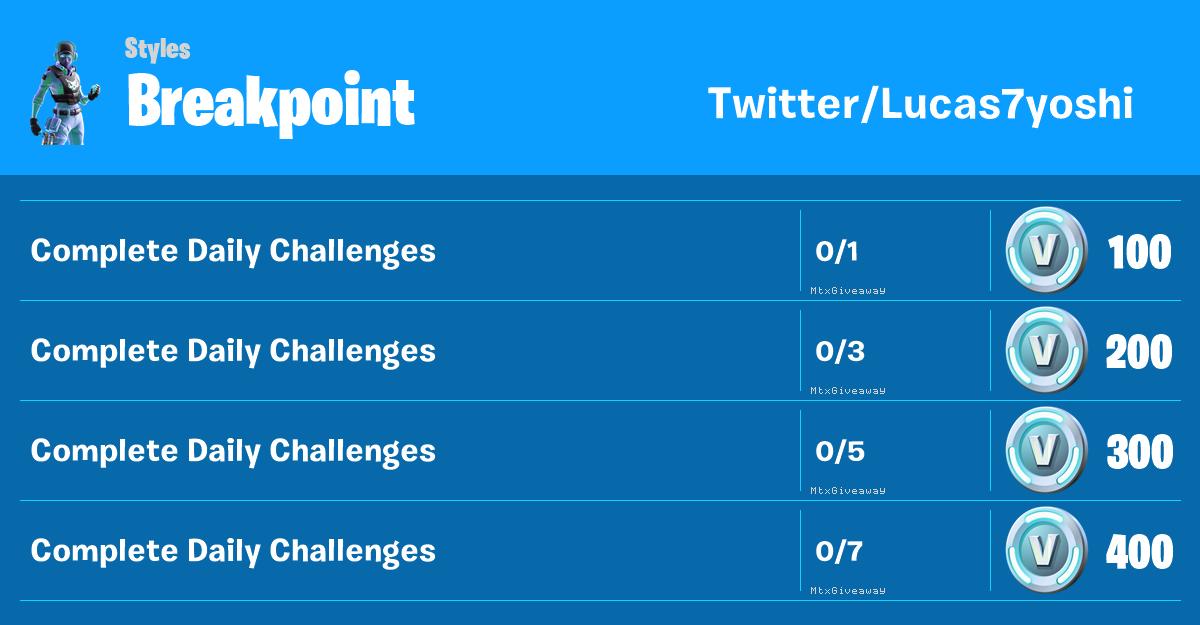 It is possible that the Breakpoint bundle could be updated before it is officially released as it was showing as an Item Shop skin when it was first leaked. Data-miners have stated that this bundle will be available in-store as a new Challenge Pack.
We do not know when this pack will be officially released, but we will keep you updated if more information arises.