Data-miners have found files that suggest there will be a legendary and epic variant for the Infantry Rifle coming soon.
Epic Games tend to add an item in each weekly update, which can either be an item they have unvaulted, different variants of existing weapons or even something completely new. As the Season 8 update has just taken place, there is a lot of changes that have been made, including map changes and some weapons vaulted and the new Pirate Canon item being introduced. It is likely that the next update will be a content update, meaning the item being added next week should already be in the files.
Stormshield One have found files for two new variants of the Infantry Rifle, Epic and Legendary. You can view the stats for the weapons below: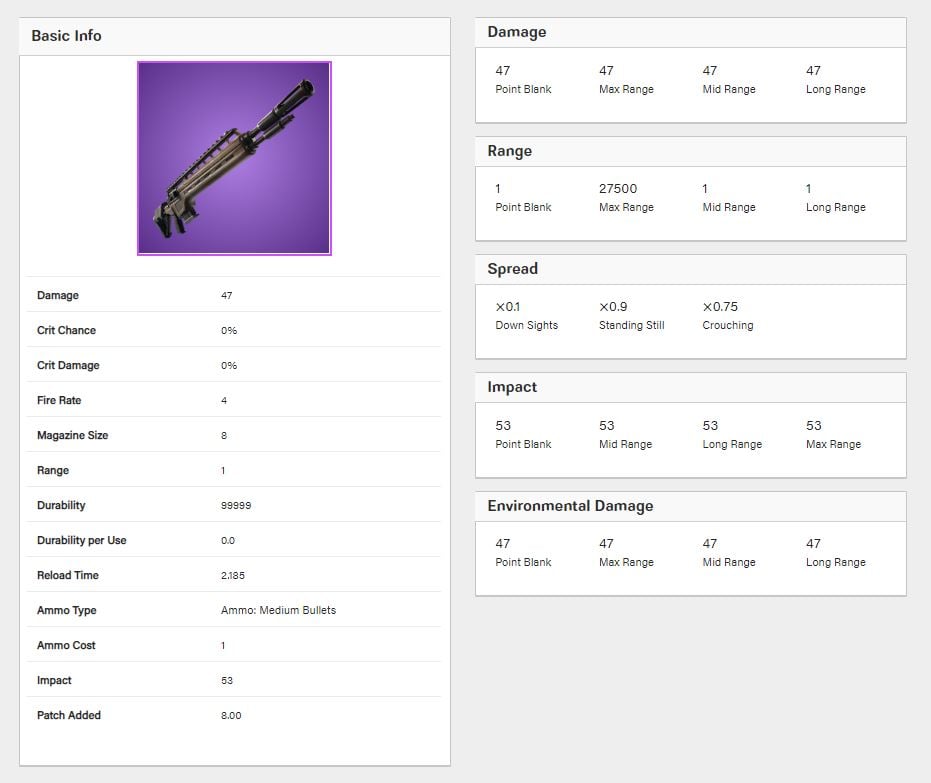 The Infantry Rifle is a relatively new weapon as it was added in the v7.40 update and is currently available in common, uncommon and rare variants. If the legendary and epic variants are added to the game, it will be the only gun that is available in all the variants.
As with all leaks, nothing has been confirmed and so it may not be added or changes could be made before they are introduced. We will keep you updated with the latest.