Here's how and where Fortnite players can complete the dance with others to raise the disco ball in an icy airplane hangar challenge.
There's several challenges/objectives for Fortnite Season 10, Week 6 that require challenges. These challenges include visiting an oversized piano and playing the sheet music, dance in front of a bat statue, in a way above-ground pool, and a seat for giants, destroying no dancing signs, and dancing behind a DJ booth at a dance club with the YOND3R outfit.
Another challenge which may require a guide for some is the dance with others to raise the disco ball in an icy airplace hunger. Here's the location of the disco ball in an icy airplace hangar and how to raise it.
Fortnite Dance Location: Icy Airplane Hangar Disco Ball Location
The name of the challenge provides the location of where the disco ball will be that you need to raise by dancing with others.
The icy airplane hangar can be found at Frosty Flights. Here's what the disco ball looks like: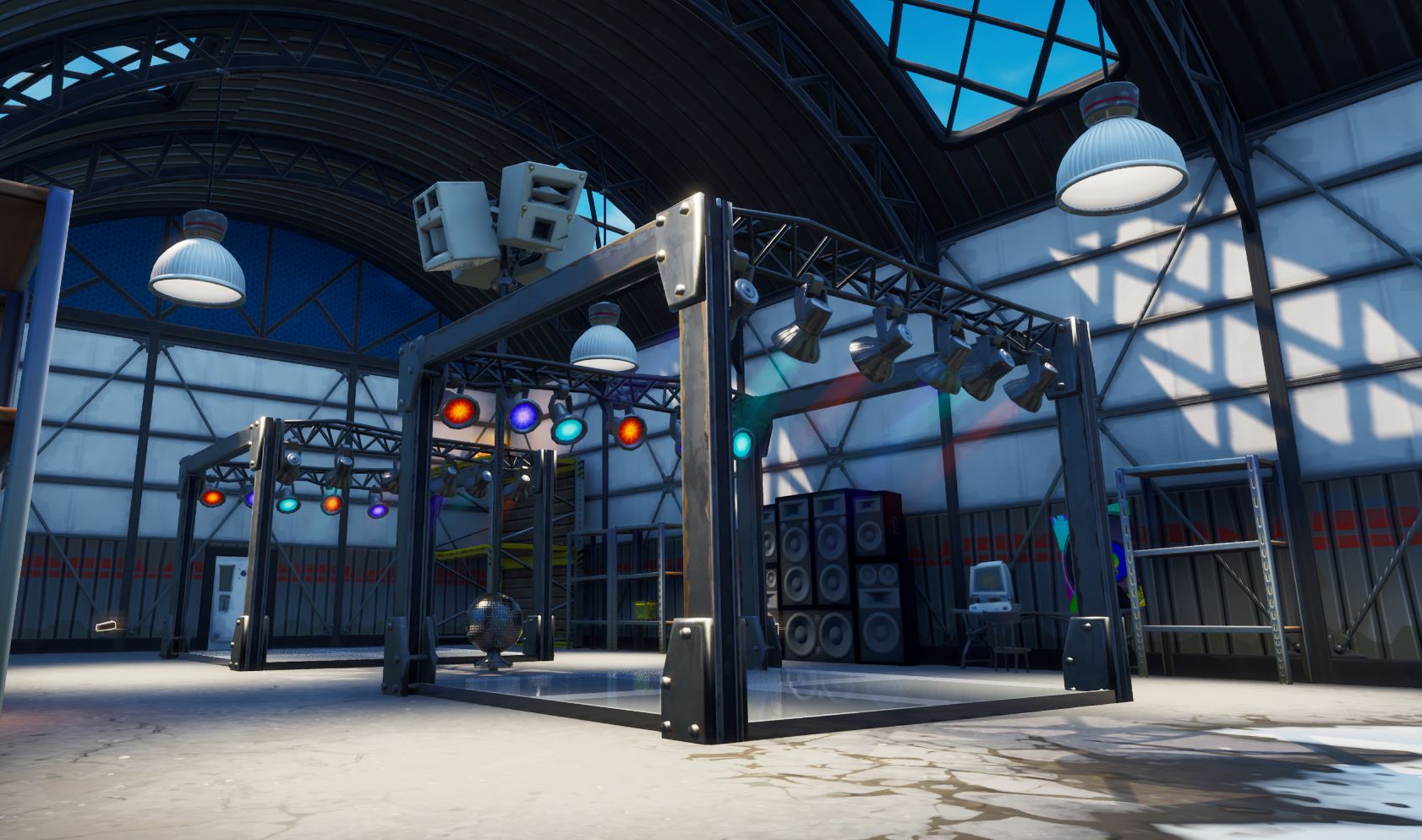 In order to complete this challenge, you'll need at least two players, one on each of the two dancing floors that can be seen in the image above. You'll need to continue to dance until the disco ball has been fully raised.
If you're not aware of which icy airplace hangar to visit at Frosty Flights, here's the exact location: