Here's where you can find the Boat Launch, Coral Cove, and Flopper Pond locations for the visit different landmarks Dockyard Deal mission challenge.
The Dockyard Deal mission was released a couple of weeks ago, but we thought we'd revisit one of the challenges that players still seem to be struggling on.
With a new map for Chapter 2 of Fortnite, players don't know where the landmarks are as they don't appear on the map. There's been two challenges so far where players need to either dance or visit different landmarks on the map.
The Dockyard Deal mission had a challenge that required players to visit a Boat Launch, Coral Cove, and a Flopper Pond. Here's where you'll find them on the map.
Visit the Boat Launch, the Coral Cove, and the Flopper Pond
Where is the Boat Launch Location
The harder of the three landmarks to find, you'll find the Boat Launch location towards the south side of the map. Head south west of Misty Meadows and you'll find a boat on the edge of a hill with a camera pointing towards it. This it the Boat Launch location you need to visit.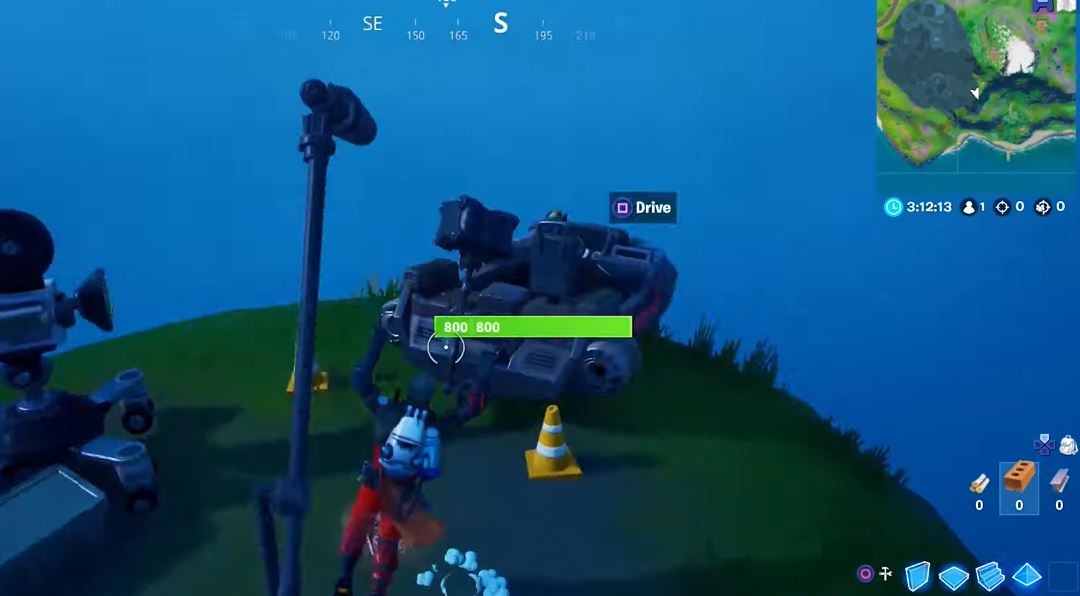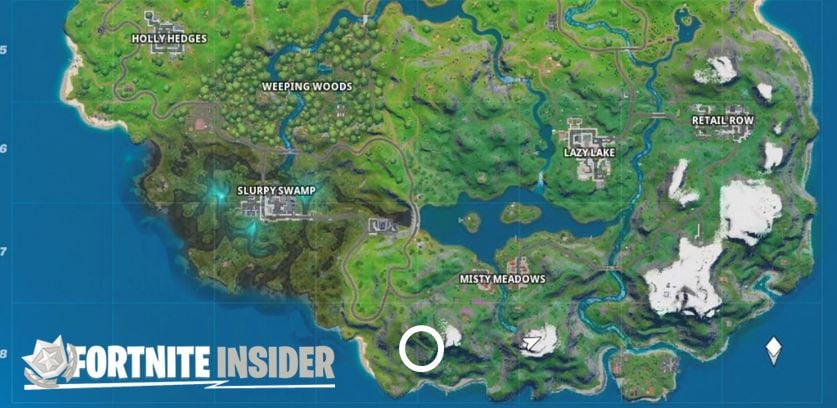 Where is the Coral Cove Location
Coral Cove can be found north west of Sweart Sands on the edge of the map. It's near the smaller islands attached to the map. Here's the location in-game and on the map: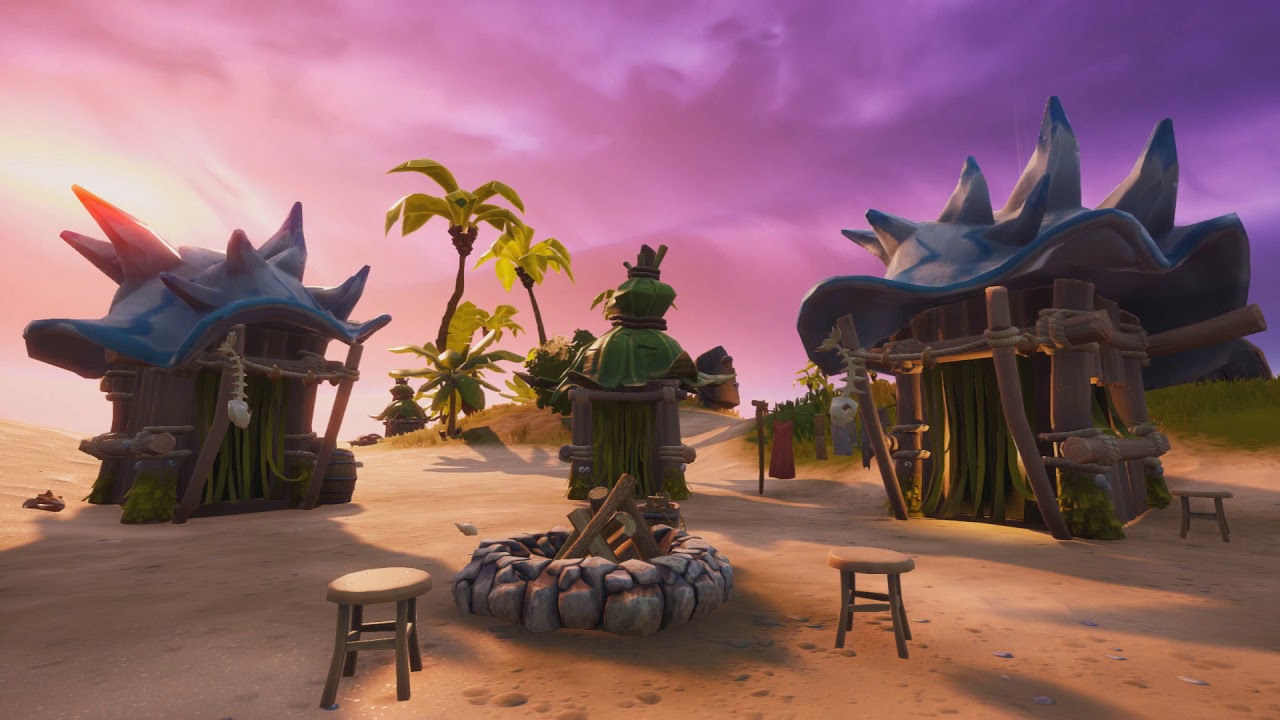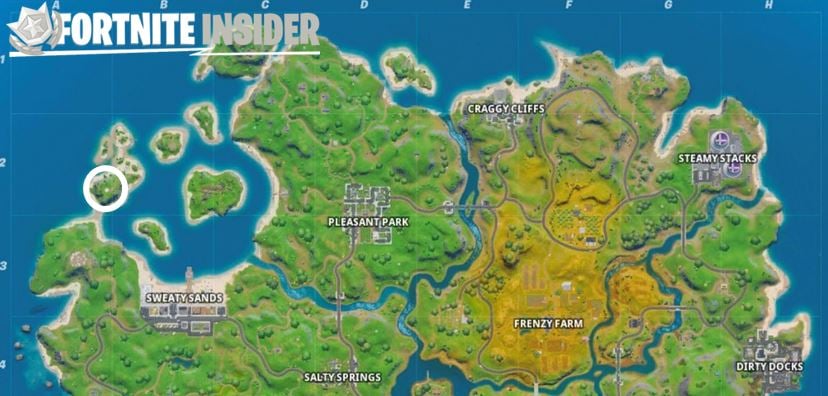 Where is Flopper Pond Location
The Flopper pond is a small pond that's located between both Salty Springs and Holly Hedges: