Epic first introduced the idea of having an evolving map in Season 4, where we would see changes being made either weekly or bi-weekly. It looks like Epic have continued to make changes to the map ever since and there have been a few changes that have been made to the Fortnite map in the v5.4 patch with the main changes being made to Dusty Divot.
Dusty Divot
There are a few changes that have been made to Dusty Divot, with one of them being the new Diner added to the side of the factories and is called 'Dusty Diner'.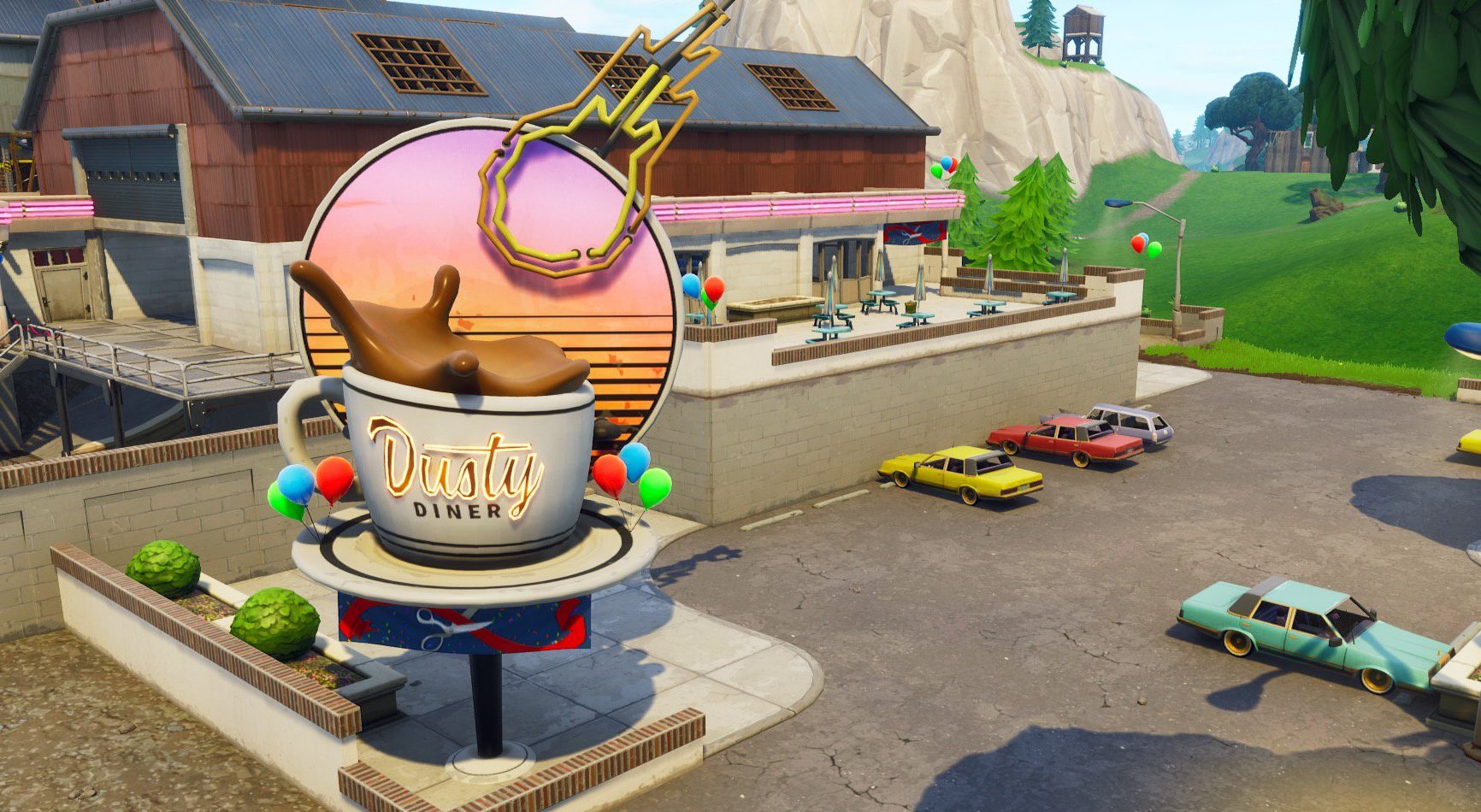 Where there were once three warehouses (with one of them being partially broken when the meteor hit) there are now only two warehouses, one of which is still the partially broken warehouse. The bigger warehouse has been changed to a museum, where you can see a few artefacts behind ropes in different areas and don't forget the little museum store where you can see t-shirts on the wall that feature the Dusty Diner logo on them.
There is also an area that overlooks the crater in Dusty Divot, making it a tourist attraction for the Fortnite world, where is shows how the crater was created and the capsule in which the Visitor escaped from in the last season:

Tilted Towers
The building that was under construction in Tilted Towers has finally been completed and we can now see that the building has been made into a store with three floors:
The Cube is still on the move and will most likely be making drastic changes to the map when it reaches Loot Lake, but only time will tell! We will keep you updated with any drastic changes with the Cube.
Along with the map changes, there were also some upcoming cosmetics that had been leaked and you can view all of these in the article below:
Names & Rarities of Fortnite Skins/Cosmetics Found in the V5.4 Files
Image credits: LootLakeBR