Here is where you can find all of the Mending Machines in Season 8 of Fortnite.
In Season 8 of Fortnite, Epic have decided not to release the normal weekly challenges but have instead introduced Character, Daily and Weekly Punchcards for players to complete which awards you with XP and Gold Bars. The Character Punchcards have five different stages and the rarity of the stages progress from Common to Legendary.
Some of the stages are easy to complete but there are a few that players may need help with and we will be releasing guides for these challenges as soon as possible. If there are any challenges you need help with, please let us know in the comments section below and we will make a guide for it. For stage 2 of the Baba Yaga Punchcard is to use any of the services of a Mending Machine.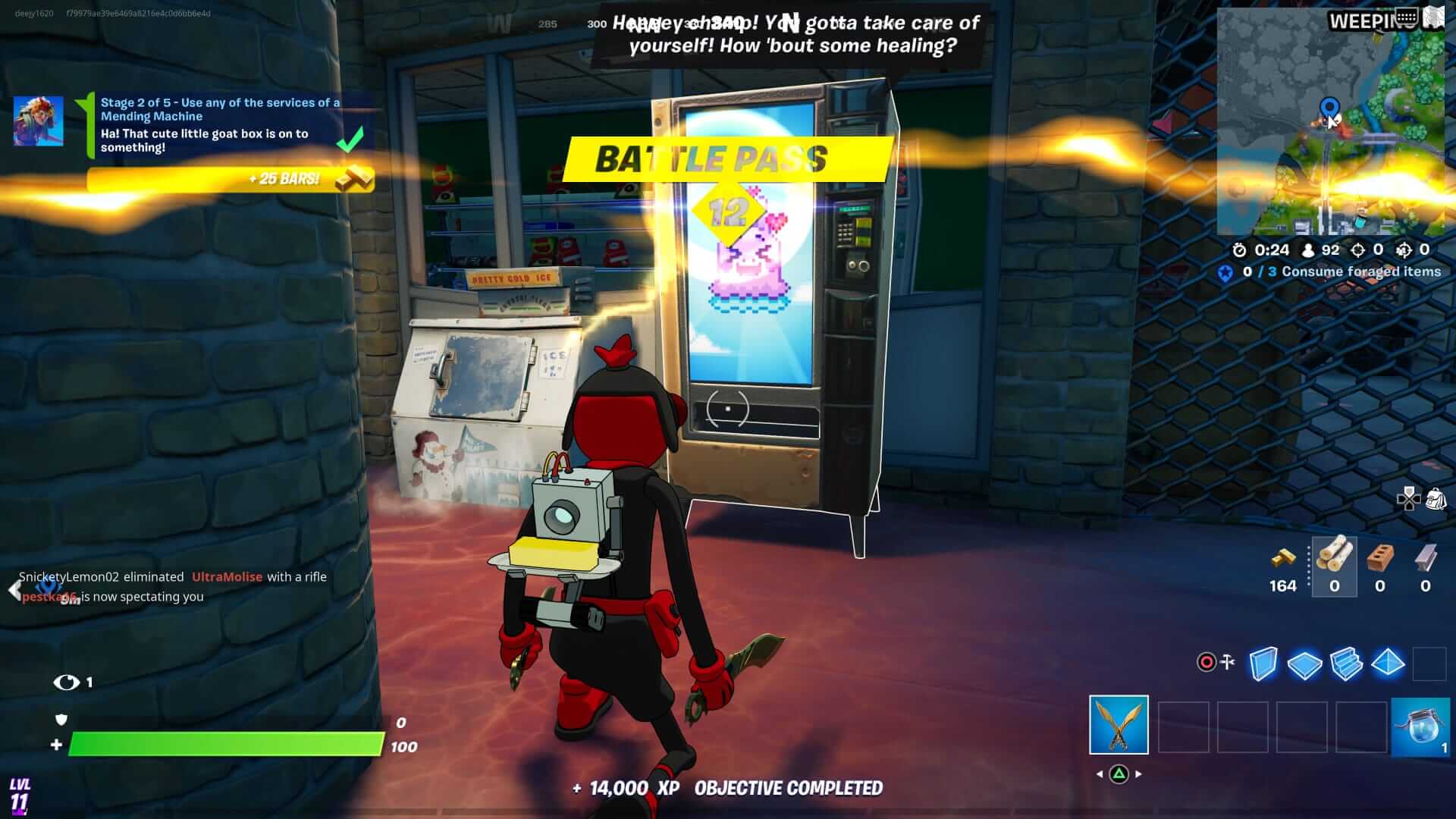 Fortnite Mending Machine Map Location
Mending Machines can be found in different areas of the Fortnite map and there will be different healable items you can purchase but you will need Gold Bars in order to buy any of the items. The locations of various Mending Machines have been marked on the map below, thanks to fortnite.gg, just make sure you have enough bars before you land.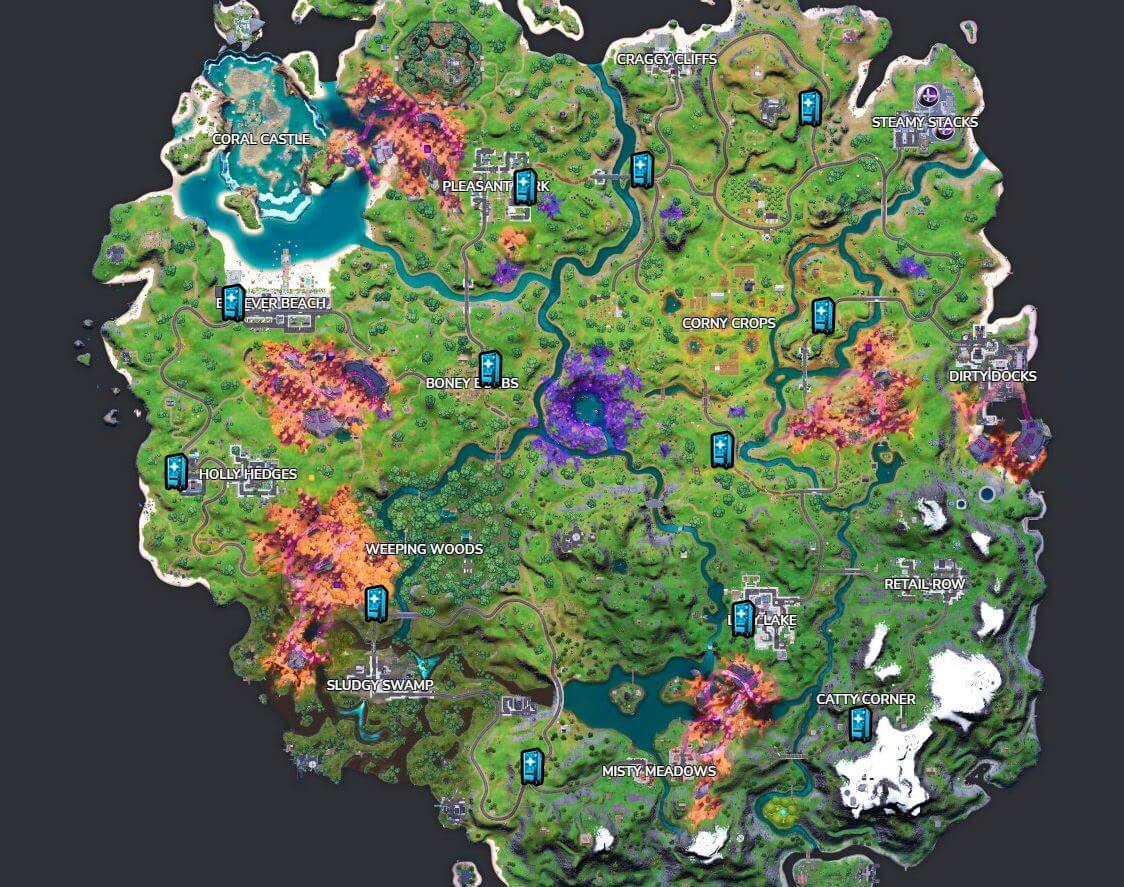 There are some players that are using normal Vending Machines and purchasing weapons/items instead of Mending Machines where you can only purchase items to heal, so make sure you are using the right machine. Purchasing an item/weapon from a Vending Machine will not count as progress for this challenge. All you have to do is interact with the machine and choose one of the options and once completed you will be awarded an easy 14,000 XP and 25 Gold Bars.