Here is where you can find Motorboats in Fortnite in order to complete one of the Week 6 Challenges.
There are seven new Epic Challenges released every week in Fortnite Battle Royale for players to complete. These challenges are available to complete at any time during this season and completing these challenges will award you with 20,000 XP.
One of the challenges players need to complete for Week 6 is to destroy Motorboats. This article will show you all the known locations of Motorboats spawns to help you to complete this challenge as quick as possible.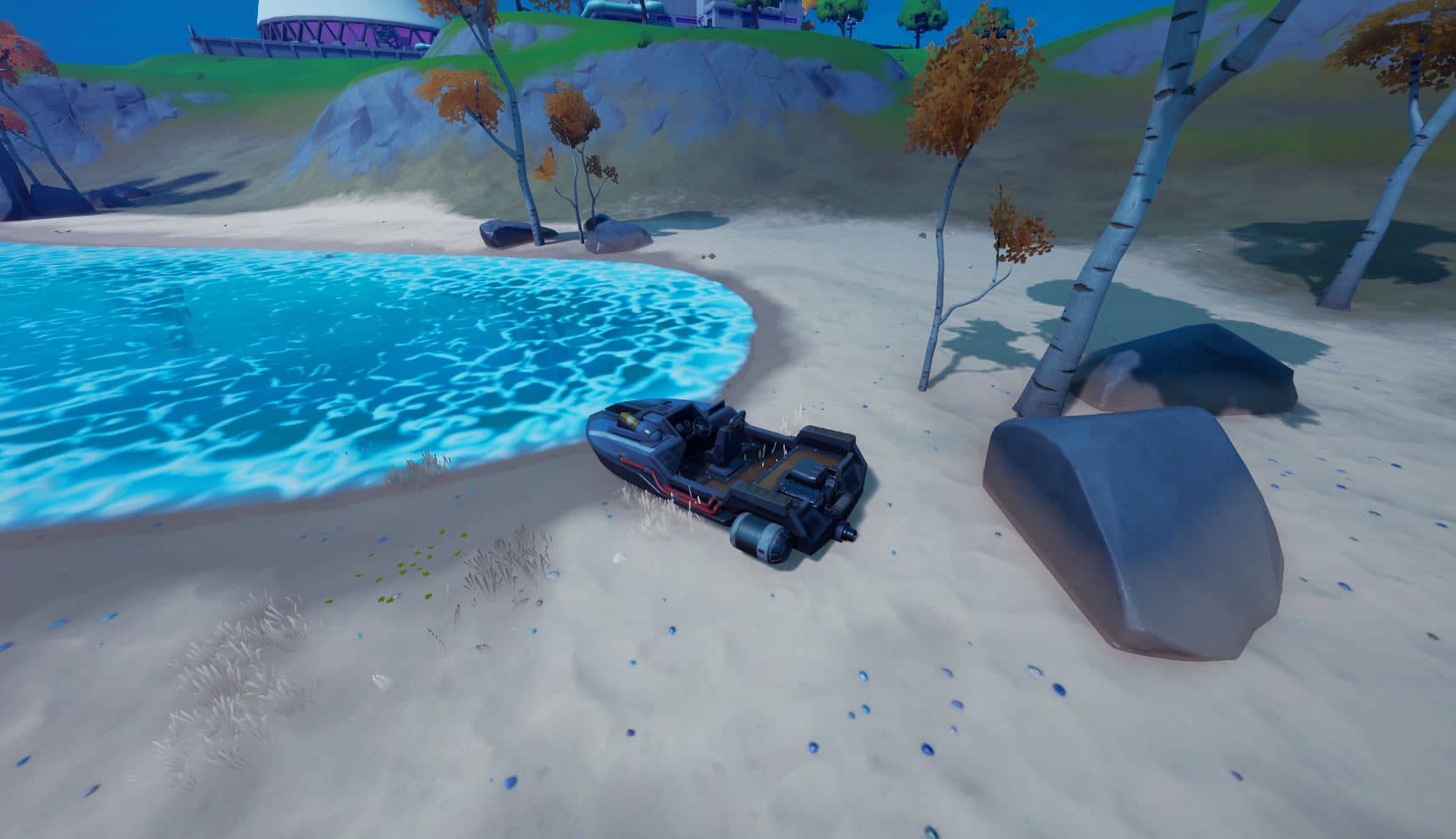 Fortnite Challenge Destroy Motorboats
Motorboats can be found all around the map in Fortnite, close to water sources. The challenge for Week 6 requires you to destroy three of these in order to complete the challenge. Here is a map to show you all the known locations of Motorboats: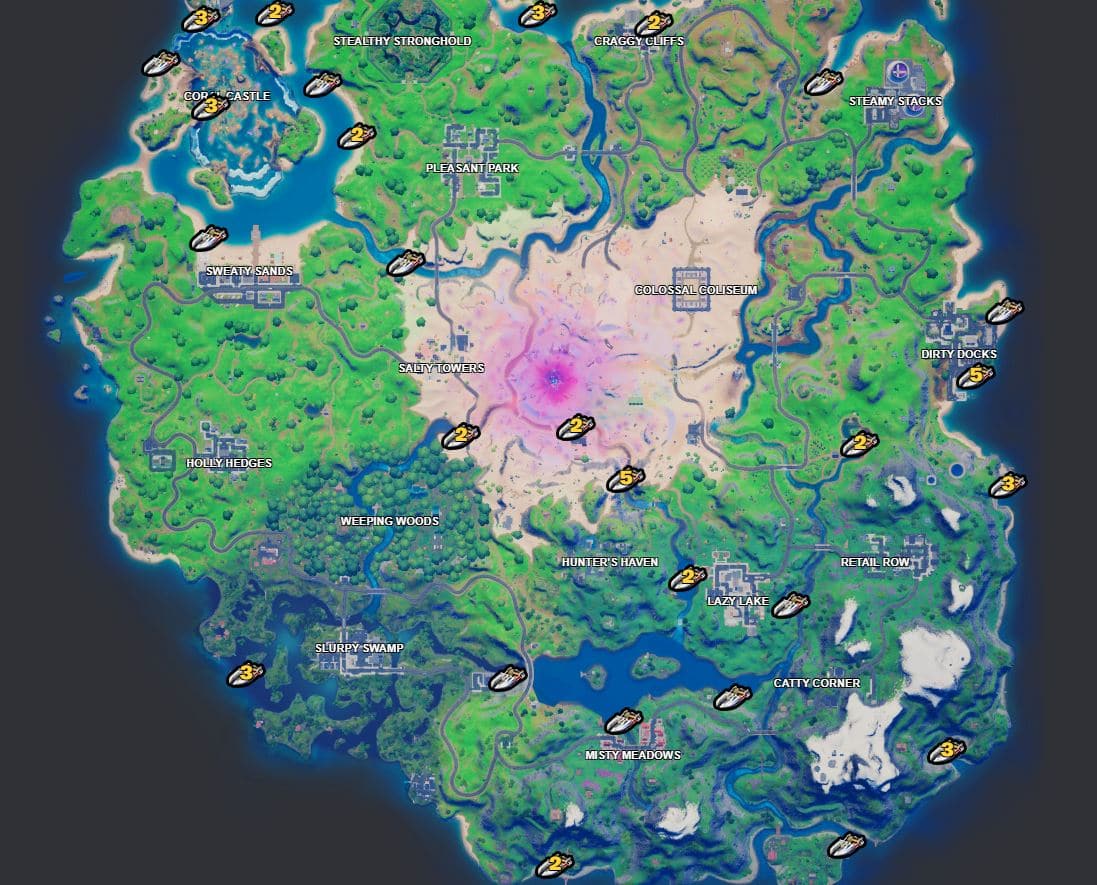 The numbers on the map show the amount of Motorboats that can spawn in that location. Looking at the map, the best place to land at is Coral Castle as it appears to have the most boat spawn locations. Coral Castle can be found northwest of the map.
All you need to do once you see the Motorboat is to cause damage to it simply by shooting it with any weapon. Motorboats have a health bar of 800, so it shouldn't take too long to destroy them. Once you have completed the challenge, you will be notified in the top left of your screen and you will be awarded 20,000 XP.
You will need to look out for enemies whilst completing this challenge as you will be making a lot of noise. The best mode to complete this challenge will be in Team Rumble as you can find a convenient place to land based on your Bus path.