Here's what the native Fortnite locations are on the Fortnite chapter 2 season 4 map.
It's your final chance to get a bundle of XP in Fortnite chapter 2 season 4 with the final set of challenges releasing for the season. This is the week 14 challenges, also known as XP Xtravaganza week 4 challenges and similar to the previous 3 weeks of Xtravaganza challenges, players have to complete a number of staged challenges.
One of the challenges for week 14 that aren't a staged challenge is harvest buses and RVs in native Fortnite locations. It seems Epic have attempted to add in some challenges this week that somewhat relate to the live event that'll take place next week.
The Fortnite battle bus has been upgraded throughout the season with the final change coming after the v14.60 Fortnite update. Epic even teased the inside of the battle bus in a tweet promoting the Galactus live event.
For those of you that don't know what native Fortnite locations are, we've got you covered with a quick guide.
Fortnite Native Locations – Harvest Buses and RVs
Native locations in Fortnite are locations that have been on the map since the first chapter. That means that these are the current Fortnite native locations on the chapter 2 season 4 map:
Salty Springs
Retail Row
Risky Reels
There's a slim chance that Doom's Domain will work. It's still pretty much what Pleasant Park was in chapter 1 with some changes to the popular location here and there.
There's only one bus as far as I'm aware Retail Row and here's where you can find it:
There aren't any bus or RV locations in Salty Springs as far as I remember, so there isn't much point in using that location. Risky Reels isn't a named location, but is still a native Fortnite location, so the location should work.
If that's the case, it's easily the best option to complete this challenge as the whole location is full of RVs and busses. Here's the location of Risky Reels on the Fortnite chapter 2 season 4 map: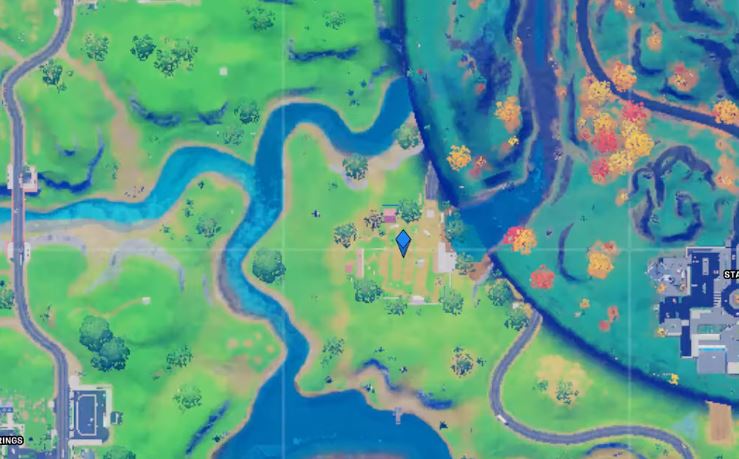 That's all for this challenge, have fun!