There could a number of large collaborations on the way for Fortnite.
We've seen Epic Games collaborate with a number of different companies for Fortnite. The first major collaboration was with Marvel, and Epic have collaborated with them a number of times since the first Marvel x Fortnite LTM.
Apple and Epic Games are currently in court, and Epic Games stated that the Marvel collaboration made them the most money followed by the Star Wars collaboration. The Travis Scott and Marshmello collaborations were 4th and 5th on the list with DC and John Wick behind the two.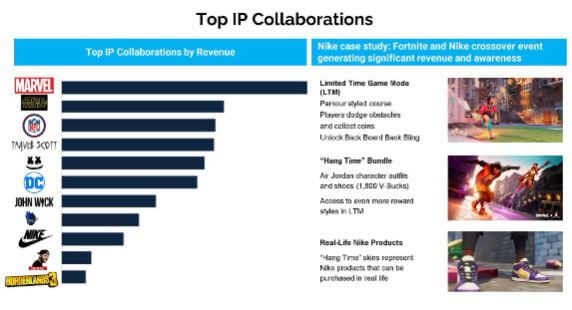 New documents that have been posted have outlined some Fortnite collaborations that could be coming to the game soon including Lebron James, The Rock, and Ariana Grande and more.
Naruto x Fortnite, Lebron James, Ariana Grande, Lady Gaga, Kaniss Everdeen Skins
A document from today's court trial between Apple and Epic Games showcased a number of collaborations Epic Games have been working on for Fortnite Battle Royale. Some of the skins have already been released in the Fortnite Item Shop including Master Chief and Kratos.
Some of the Fortnite skins that are being worked on or have been scrapped include Naruto, Samus, Katniss Everdeen, The Bride, John McClane and more.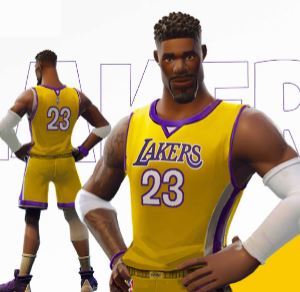 A Lebron James Fortnite skin has been worked on along with a Fortnite x NBA collaboration similar to what we saw with the NFL collaboration. The Lebron James skin was supposed to release in December 2020 but was pushed back. There's a good chance we'll see the skin release in the near future.
According to the documents, a Ariana Grande collaboration Fortnite skin was supposed to release in October of last year followed by a Lady Gaga skin in December.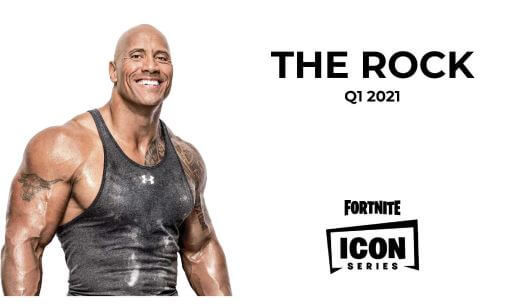 There's a Dwayne "The Rock" Johnson Fortnite skin that was scheduled for the first quarter of 2021 but that has also been delayed or scrapped.
Fortnite Arcade Basketball Mini-game
There's also documents regarding an arcade style Basketball mini-game that'll have four different games modes. Here's a screen shot of the planned mini-game: