Here's a list of all the Fortnite Nerf Guns currently available to purchase.
Epic Games and Hasbro announced their collaboration in late 2018 with the first Fortnite Nerf Guns launching on June 1st, 2019. Since then, there have been a couple new Fortnite Nerf Guns released and with Christmas around the corner, we thought there's no better time to list all the available Fortnite Nerf Guns.
Fortnite Nerf Guns
Where to buy?
Most Fortnite Nerf Guns can be purchased in the United Kingdom From Smyth Toys, Amazon, and Argos online and/or in store. In the United States, they can be purchased online and in-store from Walmart, Amazon, and Target.
Assault Rifle – AR-L, AR-E & Durrr Burger AR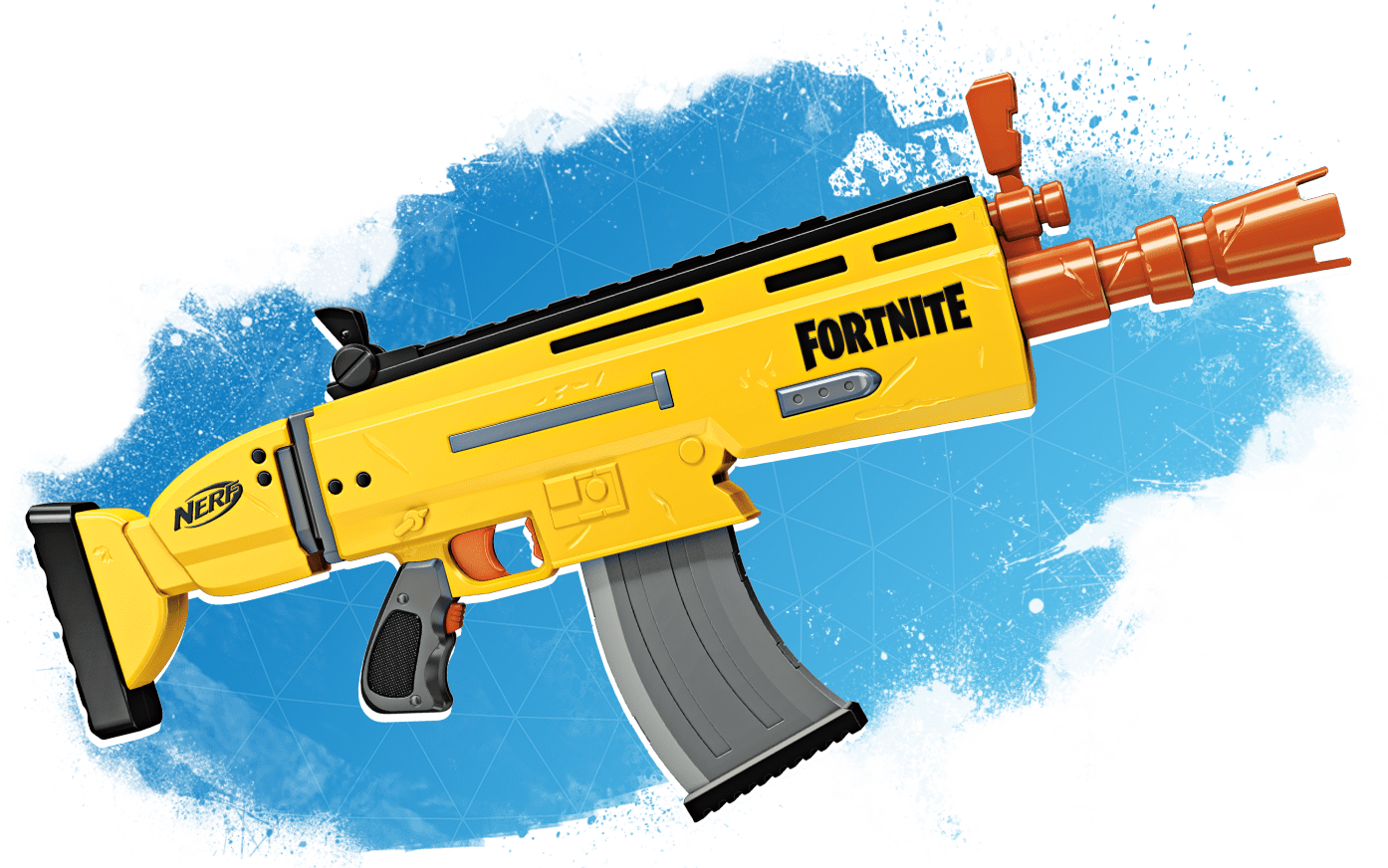 The first Fortnite Nerf Gun to be announced was the Assault Rifle AR-L. Replicating the look of the Scar Assault Rifle in-game, this dart-blasting gun can hold 10 darts at a time with a motorized blaster with an acceleration button to power up the motor. All versions of the AR Nerf Gun cost $49.99 USD or £39.99 in the UK.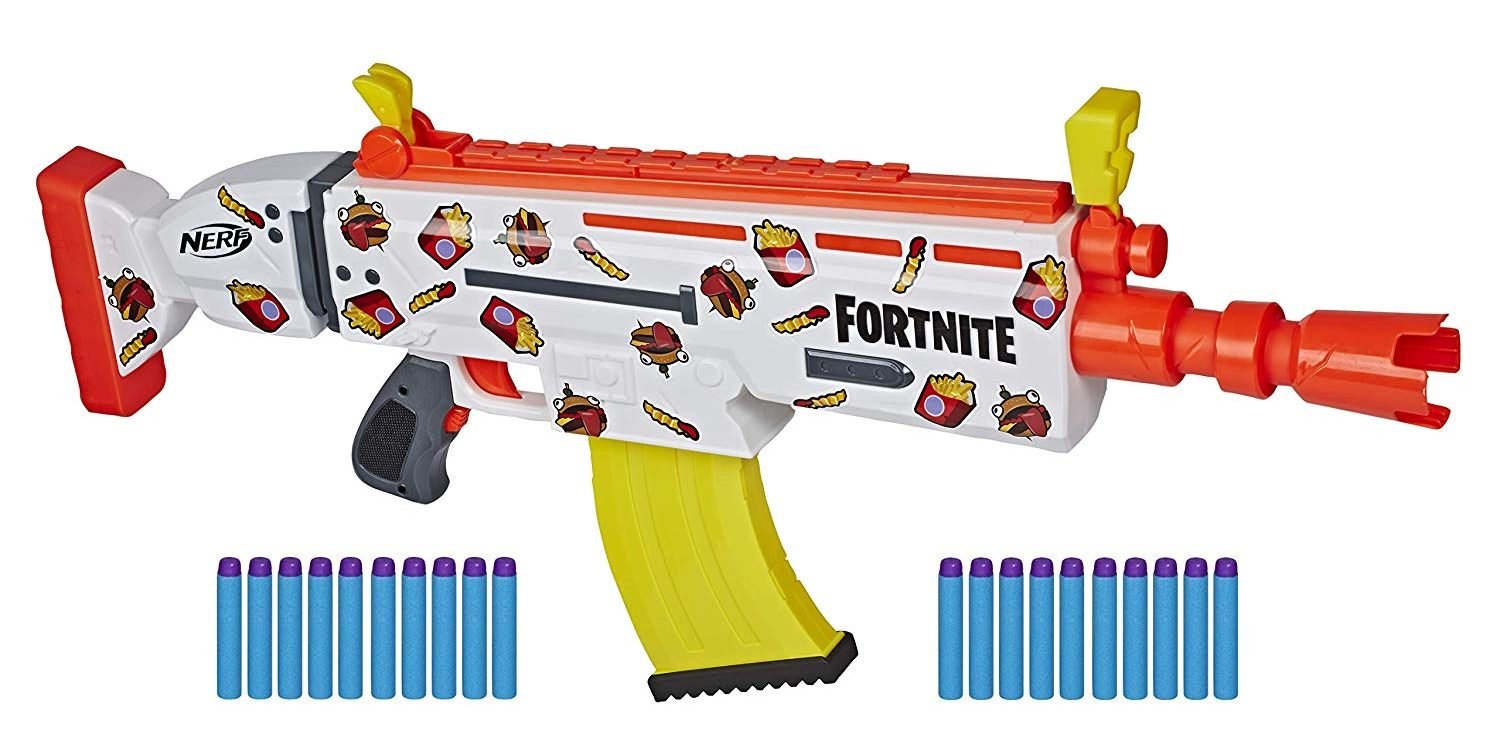 The Durrr Burger version can only be purchased from Amazon in the United States. The AR-E Version of the Nerf Gun is simply a purple version, but all the other specifications are the same as the original one.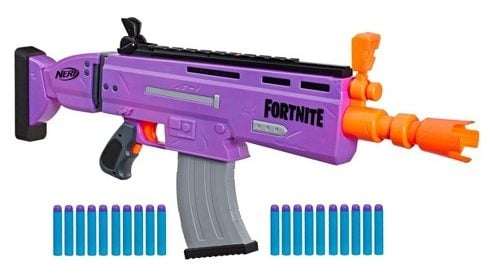 Nerf RL Rocket Launcher Blaster
Players can also get their hands on a Nerf Fortnite Rocket Launch RL blaster. THis one fires one big foam rocket at a time and comes with two official Nerf Fortnite elite rockets. You'll be able to pick this up for $26.99 at Target, Walmart, or Amazon. It's also available in the UK for £29.99 on Amazon, Argos, and Smyths Toys.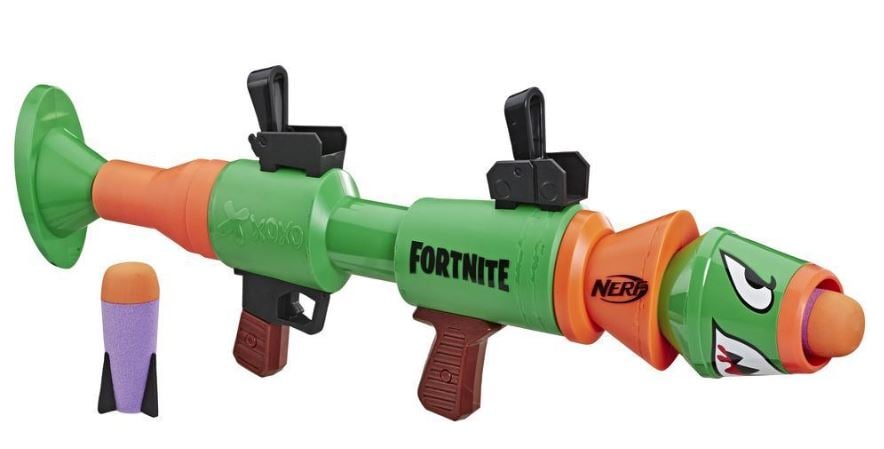 Nerf Fortnite TS Blaster (Tac Shotgun)
The design of this is inspired by the Tactical Shotgun in Fortnite. It includes 8 foam darts and can hold 4 darts at once.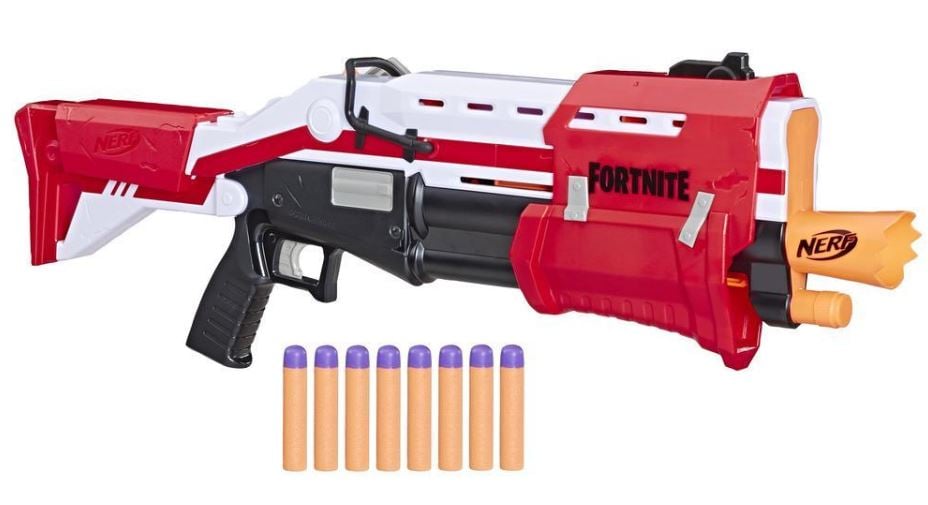 You can pick this up for just under £32 on Amazon UK and $29.99 on Amazon US which seem to sell it at the cheapest price.
SP-L Nerf Elite Dart Blaster (Fortnite Pistol)
The same blaster in a smaller form. Designed after the pistol in Fortnite, this dart blaster holds 3 darts at once and comes with a total of 6 darts. The barrel on this one is detachable. One of the cheapest Fortnite Nerf Guns to purchase at £16/$14.99.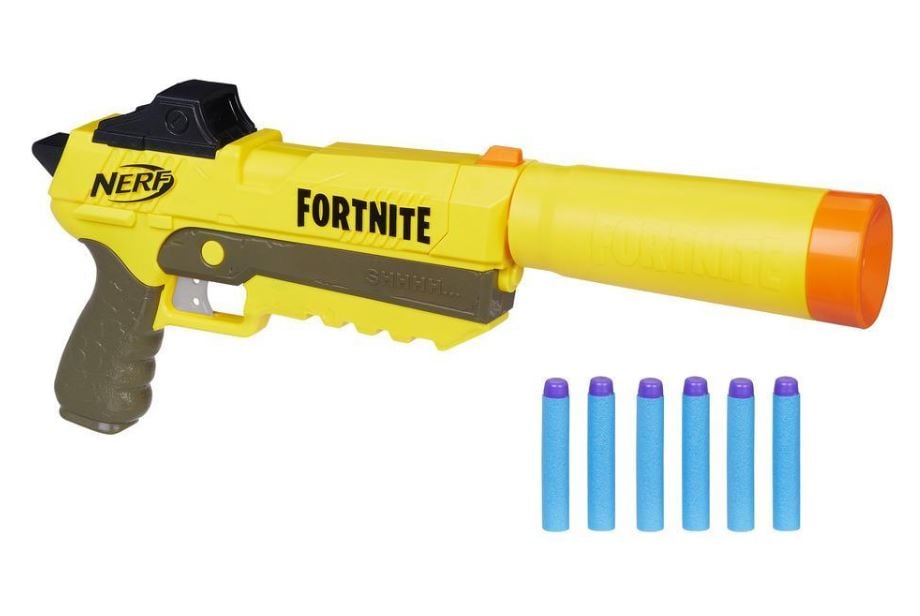 Microshots
Hasbro also offer Nerf Microshots, smaller foam dart launching toys. These include the RL Nerf Blaster, Llama Nerf blaster, and the TS microshots blaster.