There's a new Fortnite patch update that's gone live today (Feb 18th, 2022).
Epic Games released the 19.30 patch update on Tuesday, which introduced gyro controls as well as removing the mode select screen when loading up the game. Players are now taken straight into a lobby when loading the game up, and Save the World can be accessed from the option located above the "play" button.
The 19.30 patch caused stability issues for PC, which were fixed promptly with a downloadable update that was available yesterday. However, Xbox players have had issues for more than two days.
Xbox One and Series X players have been complaining about constant crashing and freezing issues, or getting stuck on the loading screen page. Epic suggested players delete the game and reinstall it in an attempt to fix the issues. However, there's now a new Fortnite update today for Xbox players to fix this issues.
February 18 2022 New Fortnite Xbox Update
The Fortnite Status Twitter account announced the new Xbox Fortnite patch update. There's no new content, but at least Xbox One players can finally play Fortnite again. If you're currently playing a game or left the game running, you'll need to close and relaunch it in order to download the update.
Here's the official tweet: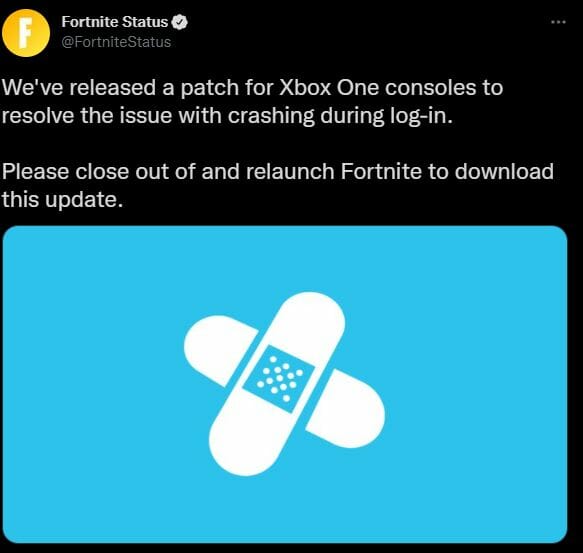 Players have been asking for compensation, but that's unlikely going to happen. The Xbox One issues only affected a small number of players, and there would be outrage if Xbox players got a free cosmetic.