Epic Games have added a new shotgun in Fortnite chapter 3 season 2, the Ranger Shotgun. Here's everything you need to know.
The Fortnite Status Twitter account announced the V20.20 Fortnite update yesterday. We weren't expecting too much from this patch based on leaks from the previous update, and it looks like today's update is fairly minimal when it comes to content.
As expected, there's a new battle on the map between the IO and the Resistance. The battle for Condo Canyon resulted in a victory for the Resistance, and the blimp over the popular named location has crashed in the water.
This week, players need to battle for Condo Canyon which now hosts funding stations for an Armored Battle Bus and set of Turrets. As usual, Huntmaster Saber is prowling overhead awaiting the result of the battle.
Where to Find New Ranger Fortnite Shotgun
The season two launch trailer teased a new Fortnite shotgun, and it's been added in today's 20.20 patch update. As the name of the new shotgun suggests, this shotgun is built for a much longer range than your typical shotgun.
It's a burst shotgun that has one shot per reload, but each shot will deal serious damage, so you don't need to panic about having to reload after every shot.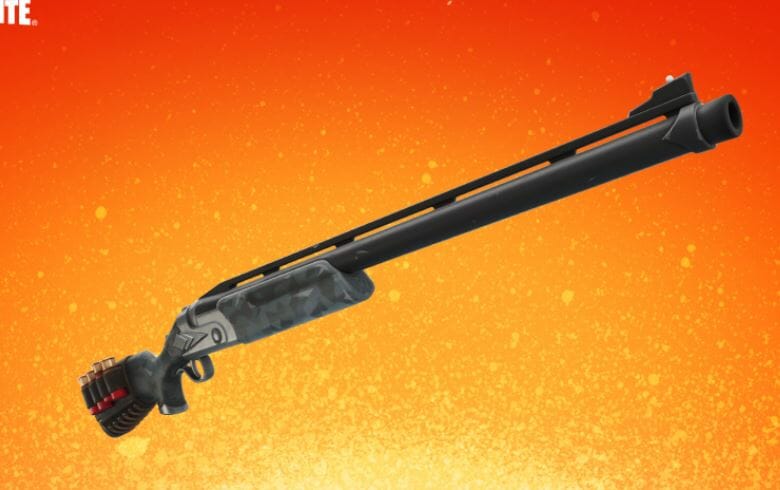 You can find the new Fortnite Ranger Shotgun as floor loot, from certain vendors, in chests, supply drops, and from loot sharks. We've seen a few clips of the weapon in action, and it looks like it could be a pain to deal with.
Both Boogie Bombs and Rift-To-Go's will be unvaulted on Friday, April 22 until April 25th, giving you enough time to test out both items before making your decision as to which item should be unvaulted for the remainder of the season by funding the item with gold bars.