We have two new Fortnite shotgun weapons in chapter 3 season 1, the Striker Pump and Auto Shotguns.
We're still waiting for the Fortnite severs to come back online. Although not official, it's all but confirmed Chapter 1 will release in a few hours at 10 AM ET today unless there are any delays.
Whilst we have been waiting, the new map was slowly being revealed through the Fortnite Flipped social media campaign. We have now unlocked the full map and the names of each location have already been leaked.
More recently, the new weapons for this chapter have been leaked. We've managed to find the descriptions for these new weapons as well. In this article, we'll be covering the new to Fortnite chapter 3 shotguns, the striker pump shotgun and the auto shotgun.
Striker Pump Fortnite Shotgun
We're not sure if the chapter 2 pump will be vaulted, but it seems likely with these two new shotguns coming to the game. The Striker Pump will likely be the main shotgun in chapter 3 season 1 and possibly the entire chapter.
The description for the Striker Pump is "The Striker Pump Shotgun shoots a whole lot of pellets and boasts high burst damage. Aim… then strike". Here's a look at the new shotgun:
Auto Shotgun
The Auto Shotgun clearly won't be as powerful as the one above, but it'll likely have a place in the meta. The description for this new weapon is, "an automatic ally that lays down some serious firepower. The Auto Shotgun may not deal as much damage as the Striker Pump per shot, but it has a faster fire rate and reload two shells at a time".
Here's what the Auto Shotgun looks like: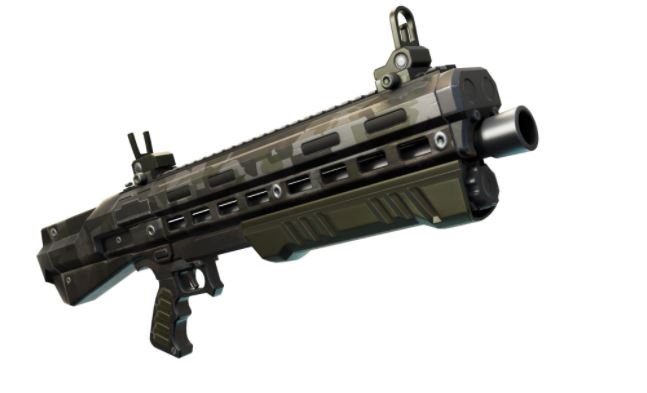 We don't have any stats of these weapons yet. However, we should see more information soon, or we'll be able to jump in and check out them out and the stats ourselves. We'll be sure to update this article with the stats and which rarities these will be available in. Stay tuned!