Here's the locations of the no fishing signs which you'll need to know in order to complete one of the Cameo vs chic overtime challenges.
Epic Games introduced the first set of Fortnite overtime challenges for chapter 2 season 1 a month ago. A week later, Epic accidentally released two overtime challenges instead of one, but left them both unlocked. That means a new overtime challenge hasn't unlocked in over a fortnight.
Today, the fourth set of overtime challenges have been released. This week the challenges are for the Cameo Vs Chic skin. There's a total of ten challenges that players need to complete which will unlock a yellow skin style for the Cameo Vs Chic skin.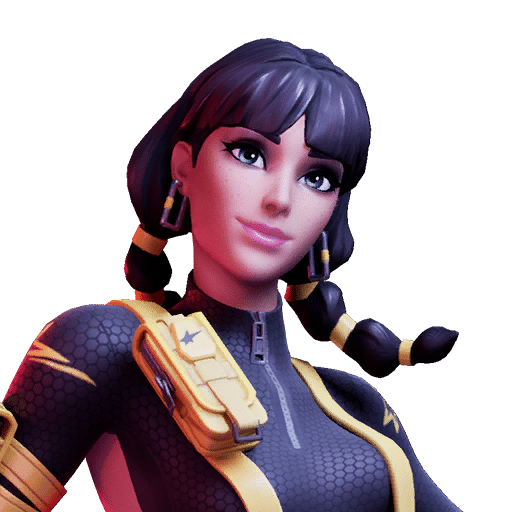 One of the challenges is to catch an item with a Fishing Rod at different locations with no fishing signs. Upon completing this challenge, you'll be rewarded with 52,000 season XP and be one step closer to unlocking the skin style. Here's a guide on the locations of the no fishing signs in Fortnite.
No Fishing Signs Fortnite Locations
We've had a challenge this season that required players to swim at no swimming signs, and now players will need to visit and catch an item at three different no fishing signs.
It's likely you won't know where these locations are, but we've created a guide with the locations below to help you complete the challenge as quickly as possible.
It appears as though these no fishing signs in Fortnite are all based around Slurp Swamp, so you won't need to travel half the map just to complete the challenge. Here's a list of locations of the no fishing signs followed by images of each location and a map with the locations highlighted:
North side of Slurpy Swamp.
West side of Slurpy Swamp by the boat spawn.
South west side of Slurpy Swamp near one of the water healing spots.
Here's an image of each of the locations to give you a good idea of where to go. You'll see the location in the mini map.
South of Slurpy Swamp
West of Slurpy Swamp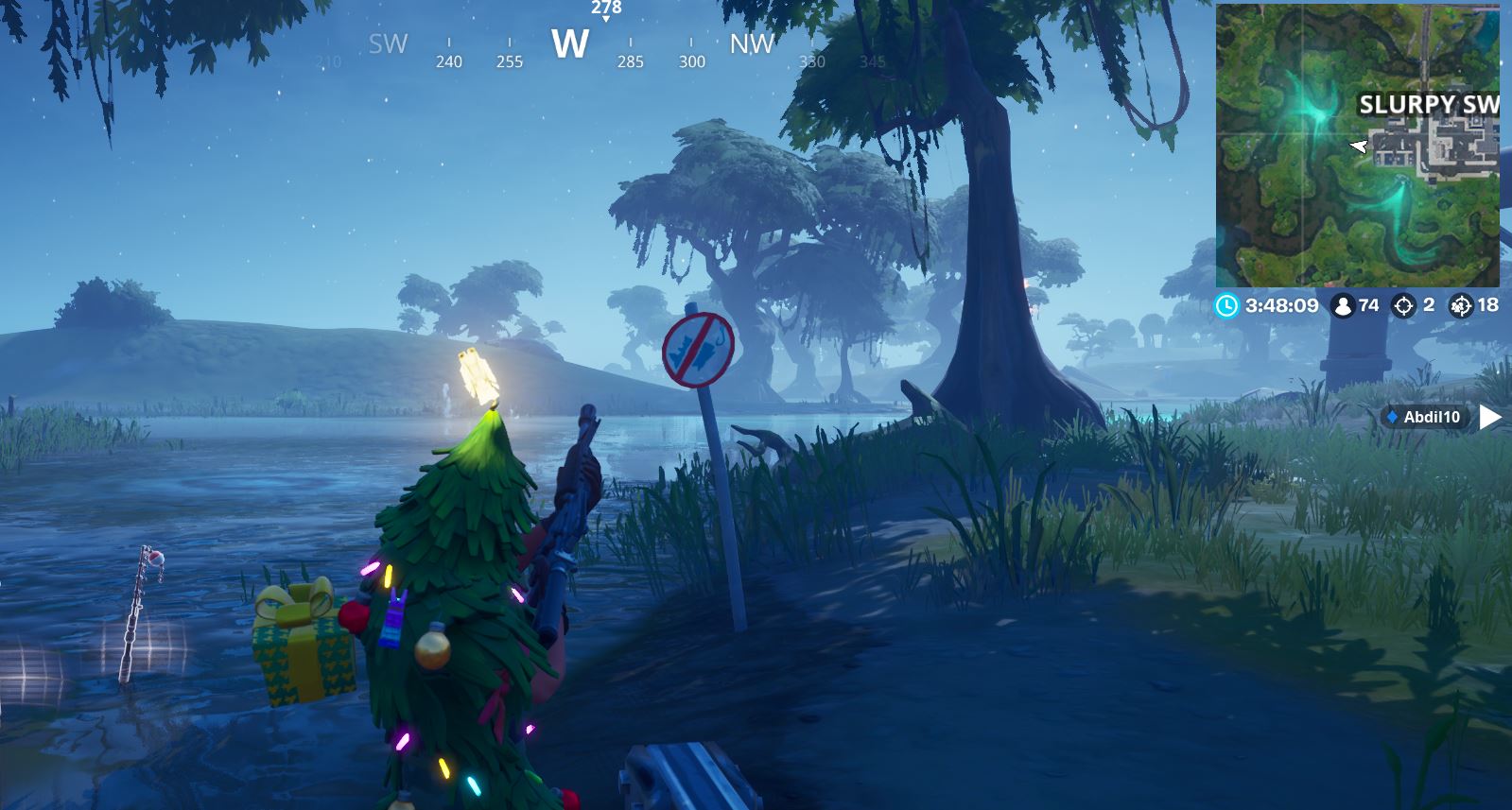 North of Slurpy Swamp
Here's a map with the three no fishing sign locations around Slurpy Swamp. We'll update this if there's any more: