Here is where you can find the No Sweat Signs in Fortnite and where to place them at sponsorship locations.
The Summer Event in Fortnite is now live and there are new challenges that will be released for players to complete on a daily basis. Completing these challenges will award you with different cosmetics but they will only be available to claim during the event.
Some of these challenges will be very easy to complete whereas others can be more difficult, but we will be here with tips and guides on how to complete them if you need the help.
One of the challenges that are now available to complete is a two stage challenge where you need to pick up a No Sweat sign and carry the No Sweat sign and place it at a sponsorship location and we will show you how to do that in this article.
Where to Pick up a No Sweat sign and place at a Sponsorship Map Location
There are a few different places in which you can find the No Sweat signs, which are near the sanctuary and near Coney Crossroads. There are three signs you can pick up in each location and these have been marked on the map below: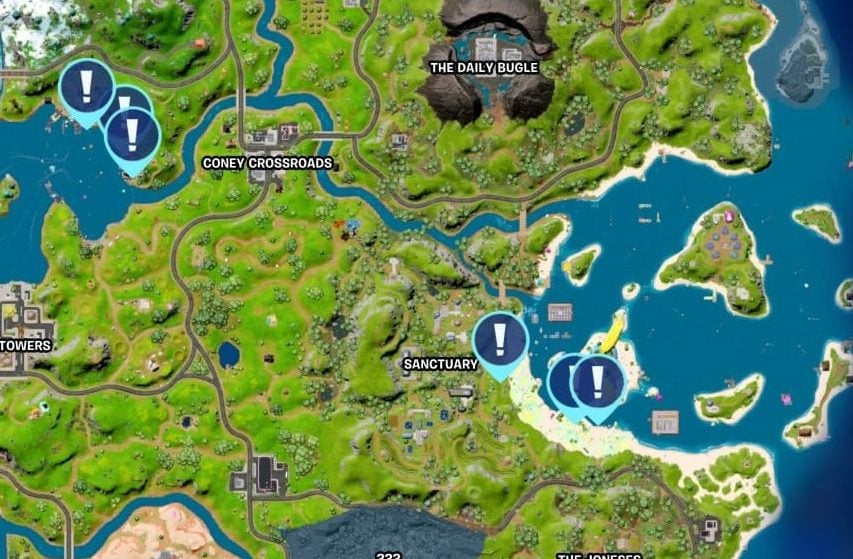 Once you have landed at one of these locations, you will be able to see the exclamation mark in-game which shows you where the No Sweat signs are located. To complete the first stage of the challenge, simply interact with the No Sweat signs to pick it up where it will show your character holding it above your head.
Once you have done this, you will be able to see three other locations marked with an exclamation mark on the mini-map, as seen in the image below.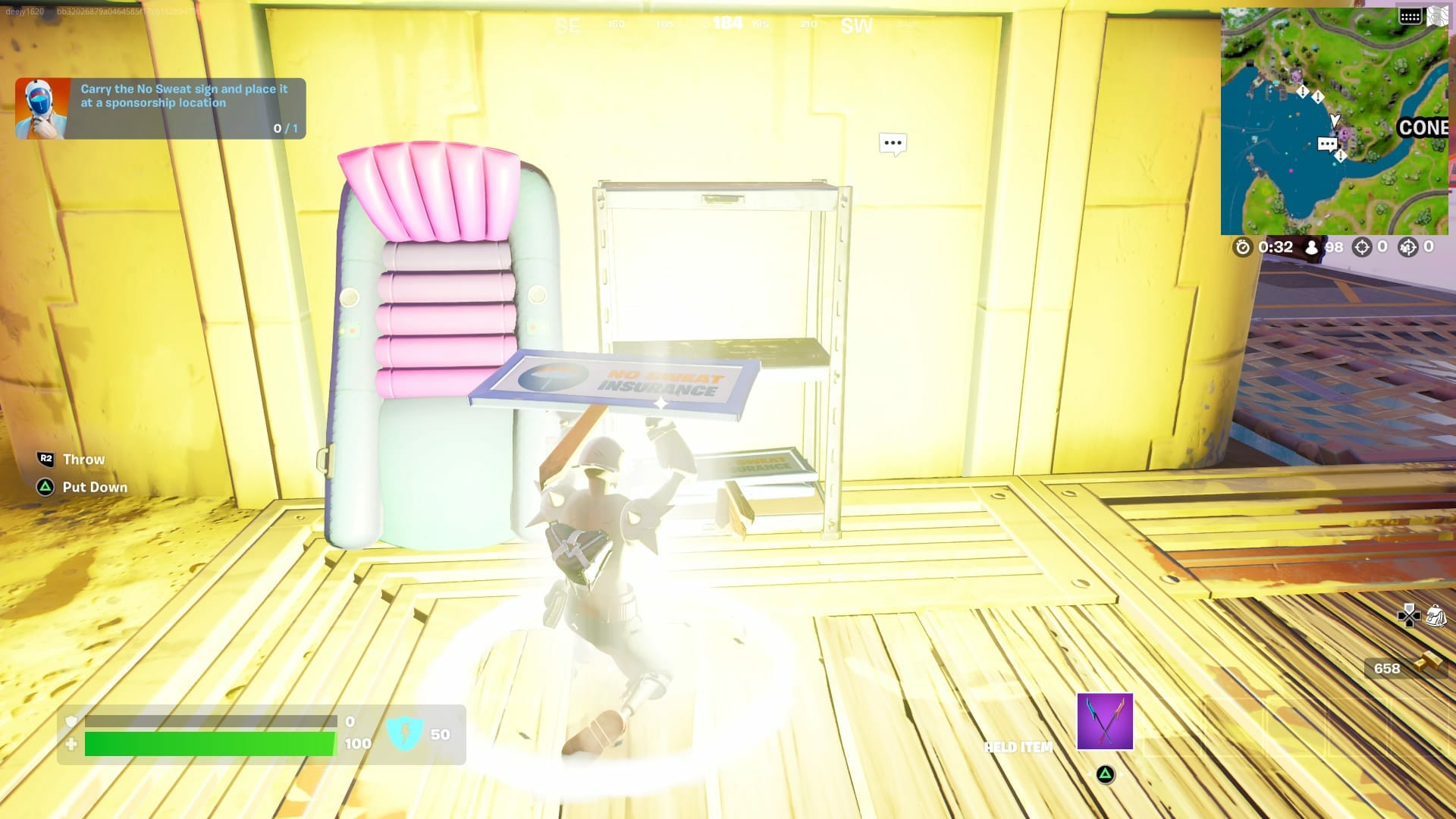 All you need to do now is to go to one of these marked locations and interact with it in order to place the sign. You will then see a notification on the left side of your screen to let you know you have completed the challenge.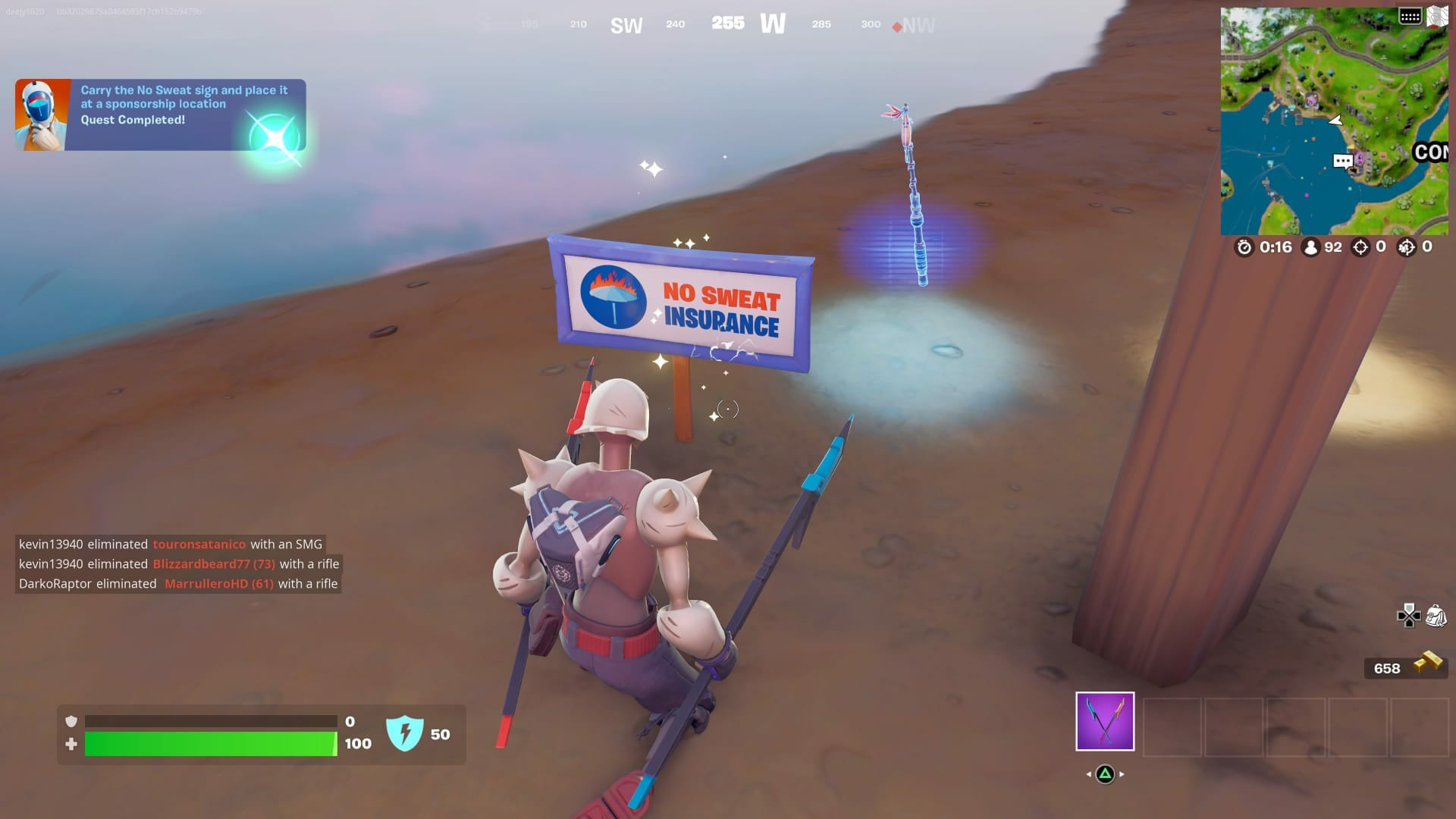 It will also let you know that you have claimed the reward for completing today's challenge, which is a Meowscles' Tail style for the Ice-Blasted Snow Chrunchem Back Bling.
You can see what this style looks like in the image below:
Will you be completing the Fortnite Summer Challenges every day? Let us know in the comments section below.