Data miners have leaked the upcoming Omega Knight Fortnite skin challenge bundle pack along with the release date.
Epic Games are always releasing new Fortnite skins. Each major patch update is a chance for Epic to add them into the files ready for release. They'll also use data miners to promote some of their outfit releases.
The skins they don't mind being leaked, they'll leave decrypted, the ones they want to keep a secret until it's closer to the release date, they'll encrypt, although there have been numerous times in the past where data miners have managed to get them in-game on a private server and leak them by screenshotting them in the Fortnite lobby.
Sometimes, Epic will accidentally leak the release of a new skin anyway, which they did with the Omega Knight skin. The Omega Knight skin will be part of a challenge pack, and players noticed that the challenges are showing up early in the quests/challenges tab on the console.
However, you won't be able to complete the challenges because the Omega Knight outfit hasn't been released yet. The challenges tab for the upcoming skin provides a look at what the outfit will look like, but data miners have given us a high-definition image of the skin along with a release date for the challenge pack.
Omega Knight Challenge Fortnite Skin Pack
For those unaware, Omega is a Battle Pass skin from Chapter 1 Season 4. It was obtained as a reward at tier 100, and there were six different stages of the skin, each of which upgraded the armor on the outfit.
Players could also customize the colours that appeared on the Omega outfit with a selection of four different colours; red, green, purple, and orange.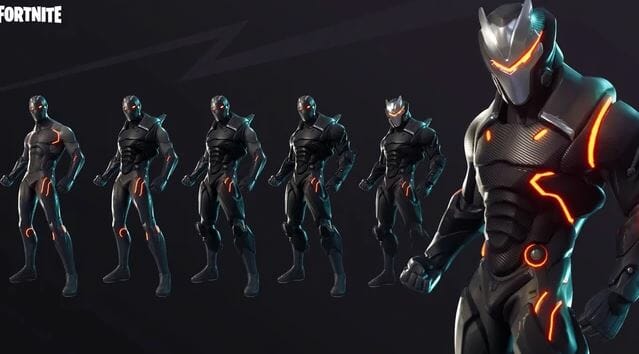 As you can see from the leaked image of the Omega Knight skin, it looks very similar to the Omega outfit, only better. The skin set will also include a gold variant along with a sword pickaxe with multiple different styles.
According to data miner Tiger Hyper, there will be a total of 21 Omega Knight challenges. We're guessing that by completing these challenges, you'll unlock the different styles and variants of both the skin and sword pickaxe.
Release Date
Whilst there's never official information regarding leaked skins, according to the popular leaker, iFireMonkey, the Omega Knight skin should be released in tonight's item shop reset, May 3rd, 2022, for the US, and May 4th, 2022, for Europe.