Here is where the Panther's Prowl is located in order for you to complete the visit Panther's Prowl Week 3 Fortnite Challenge.
New challenges are released every week in Fortnite and one of the challenges to complete for Week 3 is to visit Panther's Prowl. This is a straightforward and easy challenge to complete if you know where to find it and this article will show you exactly where you need to go.
Fortnite Challenge: Visit Panther's Prowl
The Panther's Prowl location isn't a named POI, but it is a landmark that you can discover. As it is a landmark, you will get a notification on the left side of you screen showing Panther's Prowl, which means you will know when you are in the right location (but it will be pretty obvious by the panther statue).
Panther's Prowl Map Location
Panther's Prowl may not be a named location, but it will be blue if you have not discovered the location yet. You can also see the statue on the map, as can be seen below. You will find this landmark on the hills west of Misty Meadows.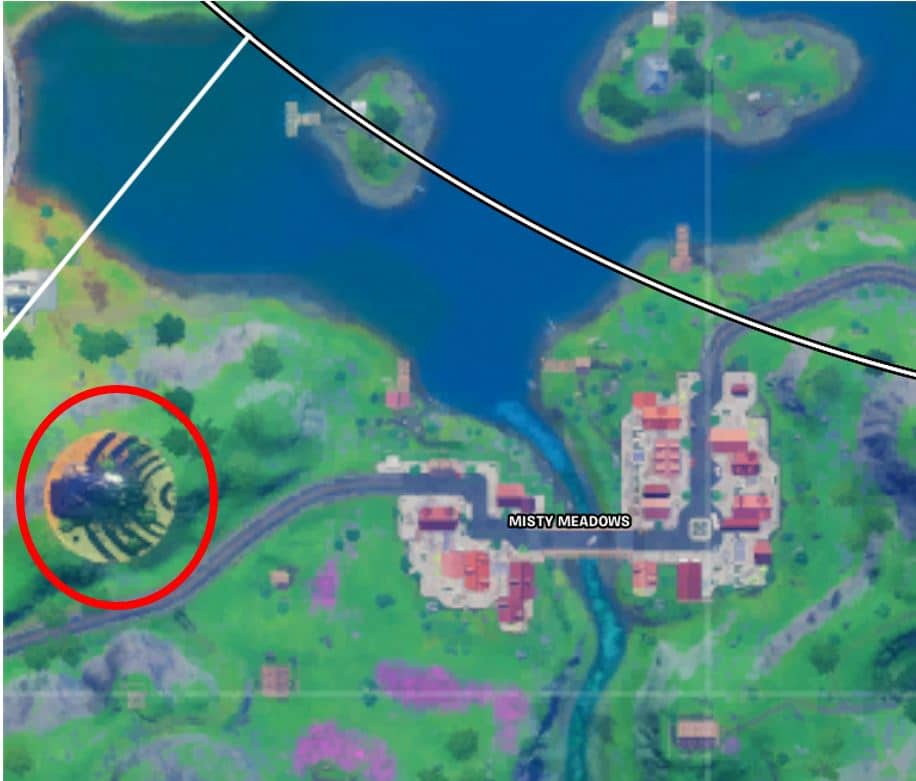 All you need to do to complete the challenge is simply land at Pather's Prowl and you will get a notification that you have completed the challenge and have been awarded 25,000 XP. Here is what the landmark looks like in-game: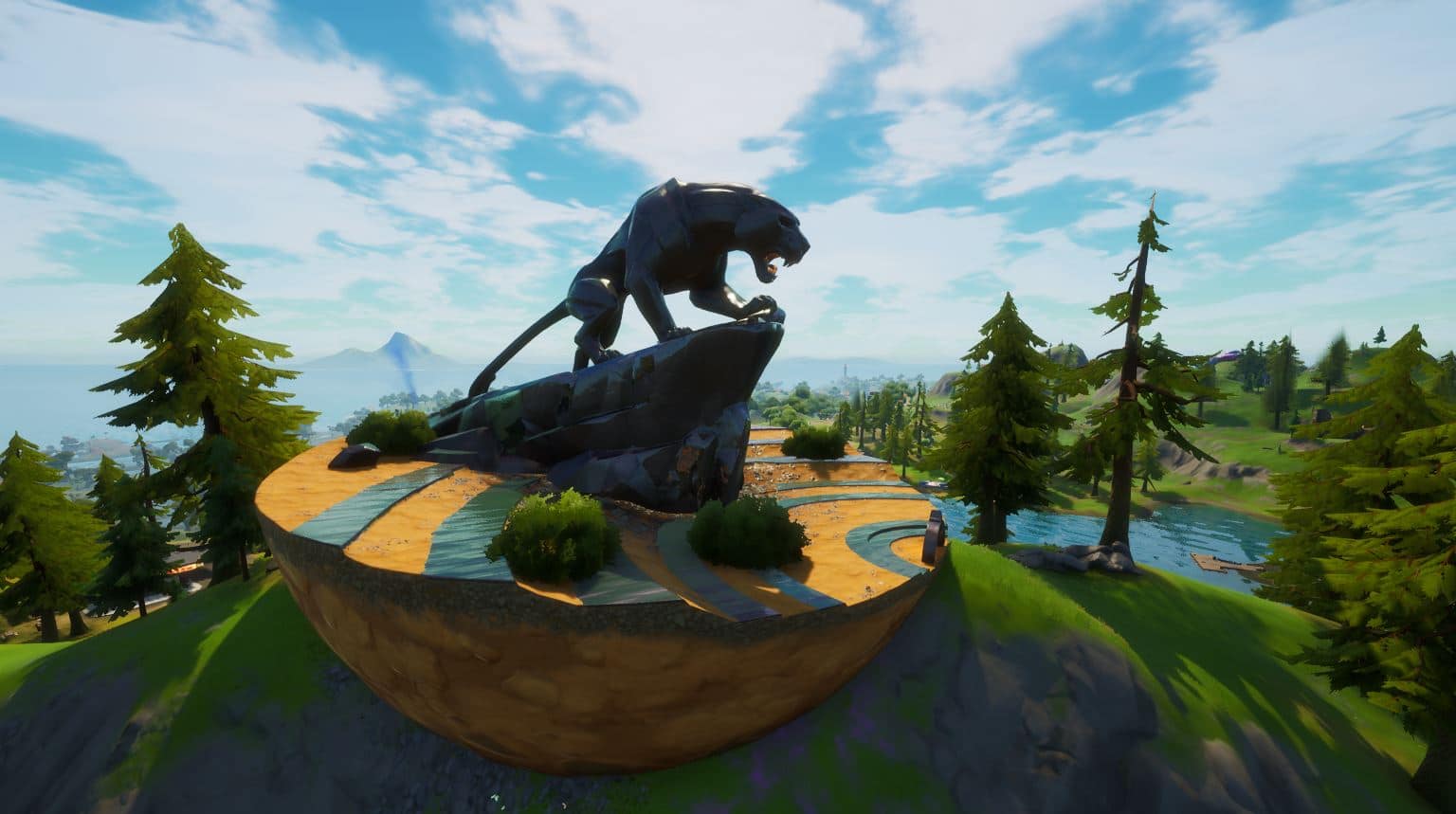 This season is based on the Marvel universe and of course this is for Black Panther. Since this POI has been added and dataminers have leaked that Black Panthers Kinetic Armor ability will be coming to Fortnite, it is pretty much confirmed that the Black Panther Skin will be coming to the Item Shop this season.
At the moment, there have been no leaks as to what the Skin will look like or if it has been added to the files as yet, but we will keep you updated as soon as more information is released.