Here's how to complete the Rift Tour use an alien hologram pad on top of the Party UFO challenge.
It's all but confirmed we're getting an Ariana Grande concert. The Rift Tour tab is now on Fortnite and the leaks and rumors are true. Although there's no official announcement yet, there's no denying that there's an Ariana Grande concert coming to the game next week.
Based on the Rift Tour tab, there's actually three different days and a total of five times that this concert will take place. The first is on August 6th and the final one is on August 8th.
There's a total of three challenges and each one providers players with a free reward. One of the challenges requires players to use an alien hologram pad on top of the Party UFO. Here's everything you need to know in order to complete the challenge as quickly as possible.
Top of the Party UFO Fortnite Location
It may seem obvious, but some players won't know where the Party UFO is in Fortnite. It's right in the middle of the map and here's the location as seen on the map:
Use an alien hologram pad Fortnite
You'll find several alien holograms on the Party UFO. In order to use it, players simple need to walk or jump on top of it and you'll have completed the challenge.
Here is what the alien hologram pad looks like in Fortnite: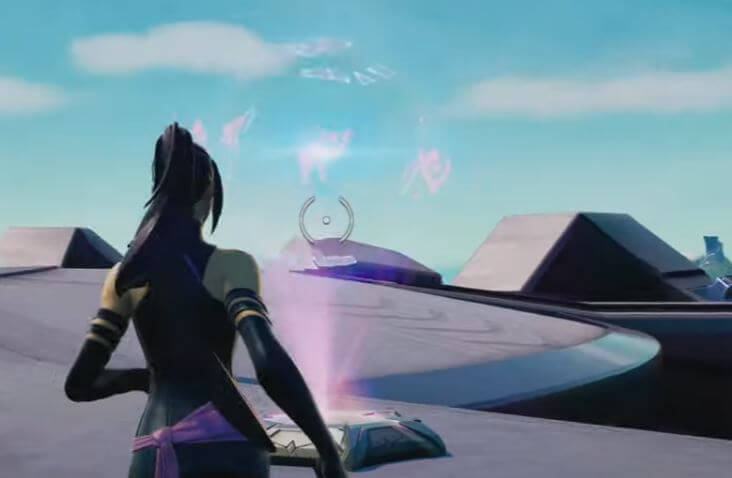 Once you've completed this challenge, you'll be rewarded with the Cloud Kitty Emoticon. It's not the best set of rewards we've had for free as part of a collaboration, but it's free and it's better than nothing.
We'll likely get an announcement regarding the Ariana Grande x Fortnite collaboration next week.