Here is what the leaked Fortnite Predator Skin and other cosmetics in this set look like.
Usually, Fortnite is updated on a bi-weekly basis but the v15.21 had dropped a week after the previous update, which was most likely to keep the much anticipated Predator Skin hidden for as long as possible. If you didn't know already, the Secret Skin was reintroduced this season and that Skin for this season is the Predator.
Not only has the Predator Skin been added, but there are other cosmetics relating to this Skin that have also been leaked, such as the Back Bling, Emote, Wrap, Pickaxe and a Loading Screen. All of these leaked cosmetics can be seen below.
Fortnite Predator Skin Leaked
The Predator cosmetics have been leaked by @HYPEX and the Skin has the description, "The demon who makes trophies of men" and you can see what it looks like below: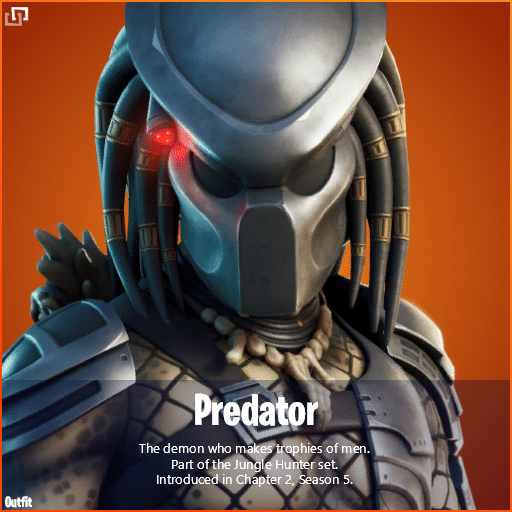 Of course, there is a Back Bling that is also included in the set called Hunter's Trophy, which has the description, "Grim keepsake from a far-off world." You can see what this Back Bling looks like below: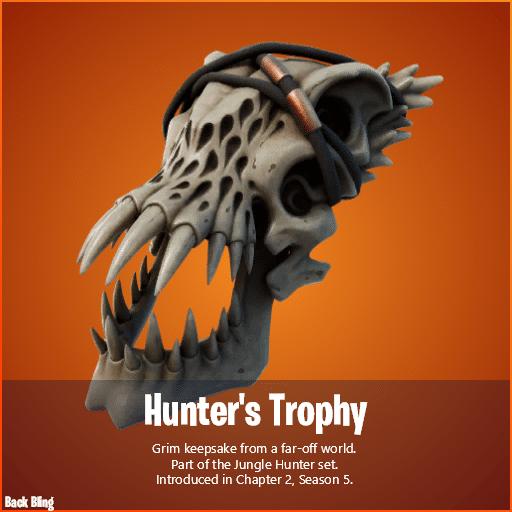 There is also an Emote that has been leaked called Bio-helmet Online and description for this cosmetic reads, "They'll never see you coming."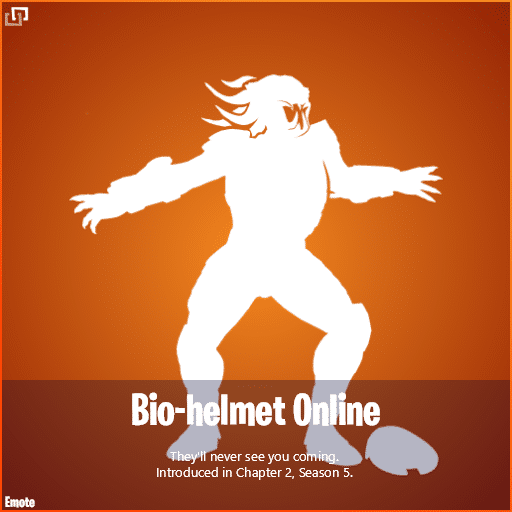 The Wrap is of Rare rarity and is called Hunter's Arsenal. Most Wraps do not have a description but this one does and reads, "What's the matter? CIA got you pushing too many pencils?"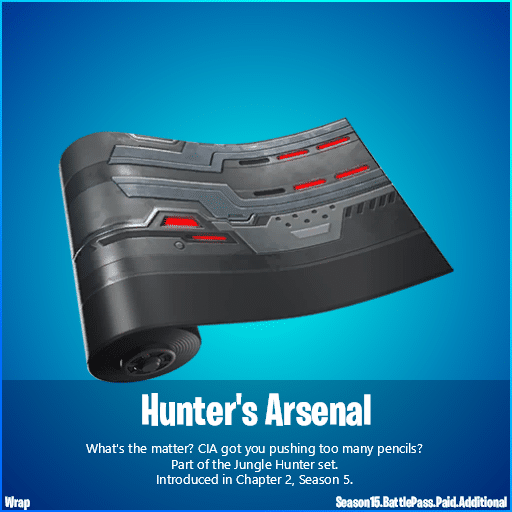 There is also a Pickaxe to complete the cosmetics of the Predator, which is called Yautja Wristblades. The description for this cosmetic reads, "The most honorable way to take down one's prey." You can see what the Pickaxe looks like below. According to @FortTory, this Pickaxe can only be equipped with the Predator Skin.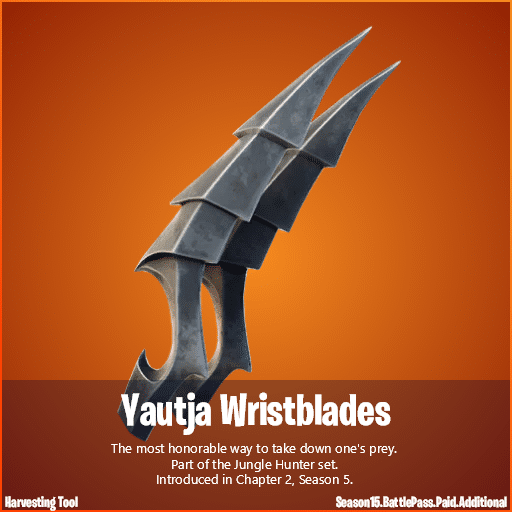 The Hunt Loading Screen has also been added and is called The Hunt. This cosmetic is of Uncommon rarity and has the description, "There's something in these trees."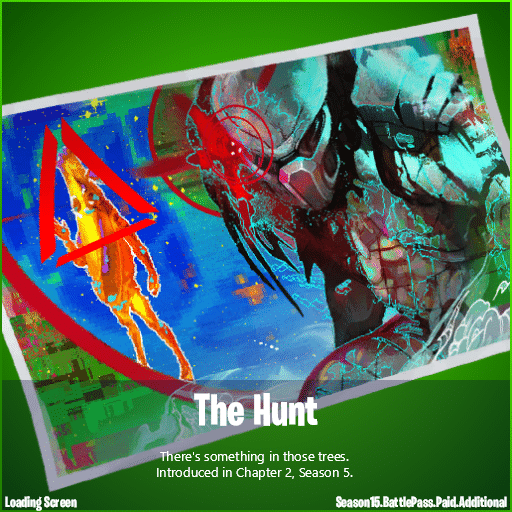 There will also be a style you can unlock for the Predator Skin where you can take the mask off. Here is what it looks like without the mask: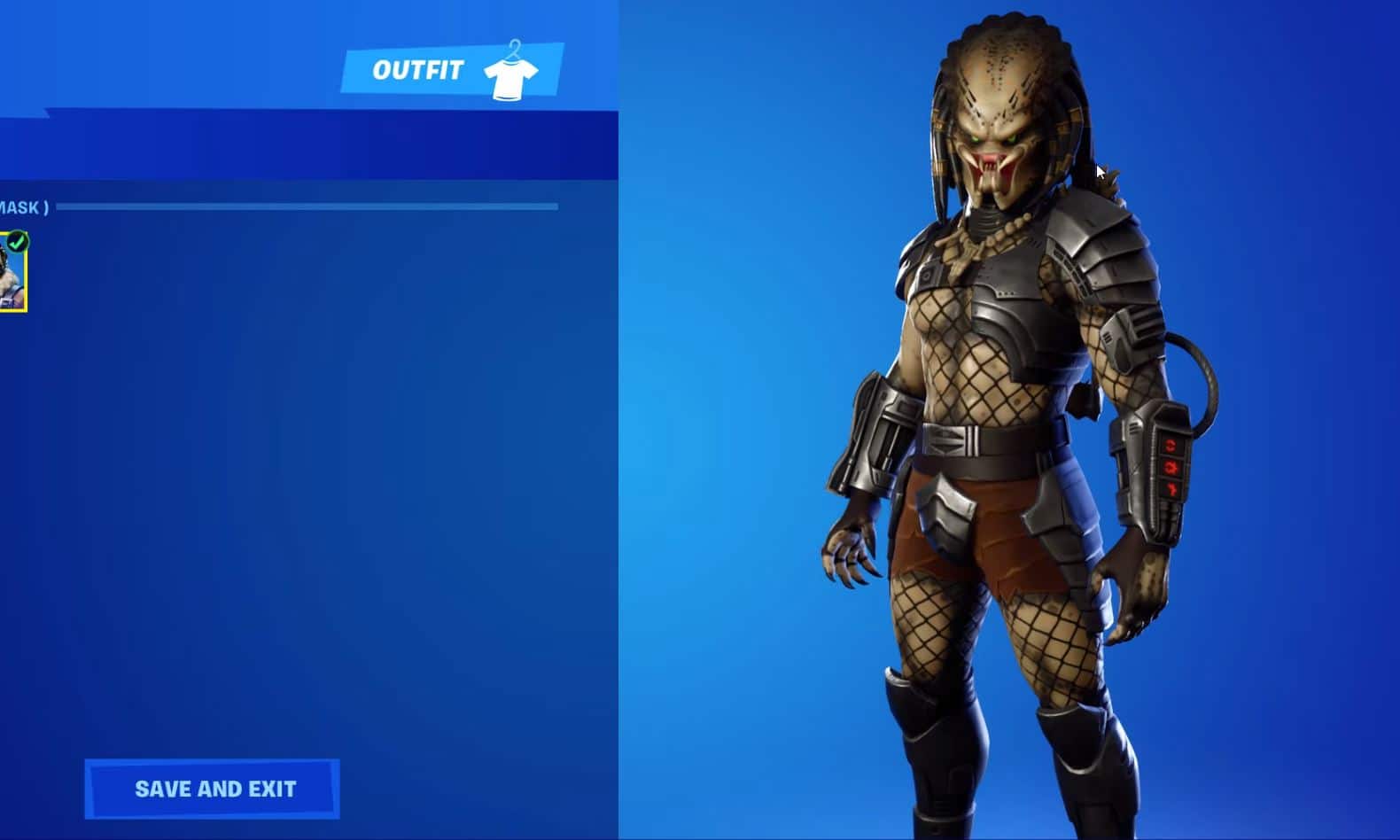 What are your thoughts on the Predator Skin? Let us know in the comments section below.