Epic have been maximising their player base by intially launching Fortnite on PC, PlayStation 4 and Xbox One and later releasing on iOS and Nintendo Switch, with Android release to be some time this summer.
Cross platform is also another feature which Epic have introduced for Fortnite, which allows players from different devices to play against each other, however there have been some limitations. Sony have not allowed crossplatform play between Xbox and Nintento Switch, which has caused quite an uproar from the Fortnite community.
Players with a PS account are not even able to log in to Nintendo Switch and were shown this error message: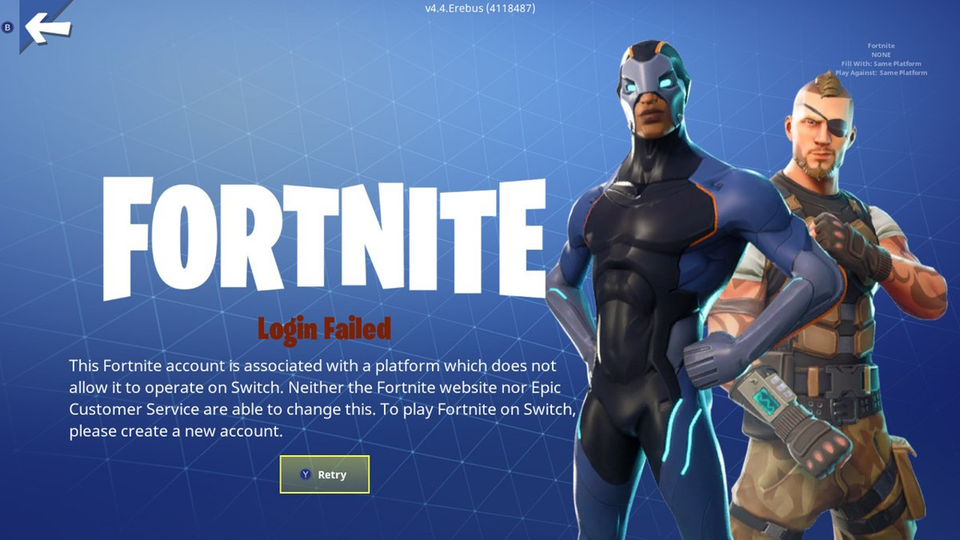 At first, there was not much response from Sony, but in an exclusive with Eurogamer, it seems as though Sony are listening and may allow cross platform.
The Sony CEO Stated:
"We're hearing it. We're looking at a lot of the possibilities. You can imagine that the circumstances around that effect a lot more than just one game. I'm confident we'll get to a solution which will be understood and accepted by our gaming community, while at the same time supporting our business."
Sony PlayStation has come under fire by the community and press over restricting cross play and cross progression on Fortnite between Nintendo Switch, Xbox One, and PlayStation 4. Xbox One and Nintendo Switch players are able to cross play and share their progression between the platforms; Sony has restricted the feature to just iOS and PC.