Here's where you can find Raptor Dinosaurs in Fortnite and some tips on how to tame them.
There were rumours at the start of Fortnite chapter 2 season 5 that wildlife including Raptor dinosaurs would be added to the Fortnite map. However, they were delayed and ended up being added at the start of this season with the addition of wolves, boars, chickens, and frogs.
Players are able to craft items using the bones and beat that the wildlife drop as well as being able to tame them. When the season launched two weeks ago, players found eggs around the map. Data-miners then leaked the three stages of the eggs, with the final stage displaying in-game yesterday.
When Epic Games announced the v16.10 Fortnite update, they stated a new apex predator would be added to the map which all but confirmed Raptor dinosaurs would be added today. The in-game news feed has updated to confirm dinosaurs are in Fortnite and here's where you can find them.
Where to find Raptor Dinosaurs in Fortnite
Raptors in Fortnite don't have a specific spawn location on the map. According to data-miners however, you'll usually find the dinosaurs spawning around the hatched eggs that were found around the map at the start of the season.
You should find Raptors spawn near The Spire and Weeping Woods.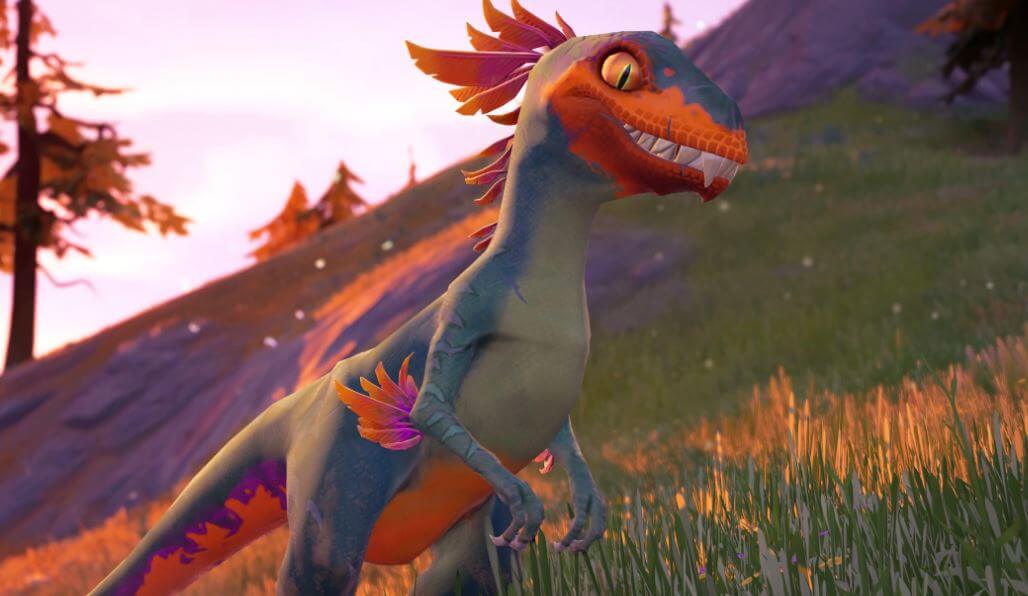 How to Tame Raptors in Fortnite
The first thing you'll want to know about taming Raptors in Fortnite is they usually spawn in packs. Even if you find one by itself, if a Raptor sees you, it'll make a noise that'll alert the other Raptors that there's an enemy nearby.
Here's the best way to tame a Raptor in Fortnite:
Get one meat and two bones
Craft a hunter's cloak
Find a raptor
Put on the Hunter's Cloak
Go up to the Raptor and tame it by using the interact button.
Can you ride Raptors?
Once you tame a Raptor dinosaur in Fortnite, they will attack anyone that attacks you. Unfortunately, you can't ride the Raptors.