Two new Rift Beacons have been spotted over the frozen lake where Greasy Grove used to be and at Paradise Palms in Fortnite Battle Royale.
A new map has not been introduced to Fortnite Battle Royale, instead the developers have decided to have a map that is constantly changing with the storyline. Over the seasons, we have seen many new POIs being added, some removed and new biomes added.
At the start of Season X, we were told in the patch notes that there would be old POIs returning to the map, but not exactly how we remember them. We know which POIs will be changing once we see a Rift Beacon appear in that location and there are two new Rift Beacons that have appeared on the map today.
This is different from what Epic have done for the past POIs that have returned in the season, as only one Rift Beacon would appear on the map at a time. Here are the two Rift Beacons that have been added today.
Paradise Palms Rift Beacon
The first Rift Beacon that has been spotted on the map isn't much of a surprise and can be found at Paradise Palms. At the start of the season, you could see that the Paradise Palms Welcome Sign had been changed, which hinted at the return of Moisty Mires.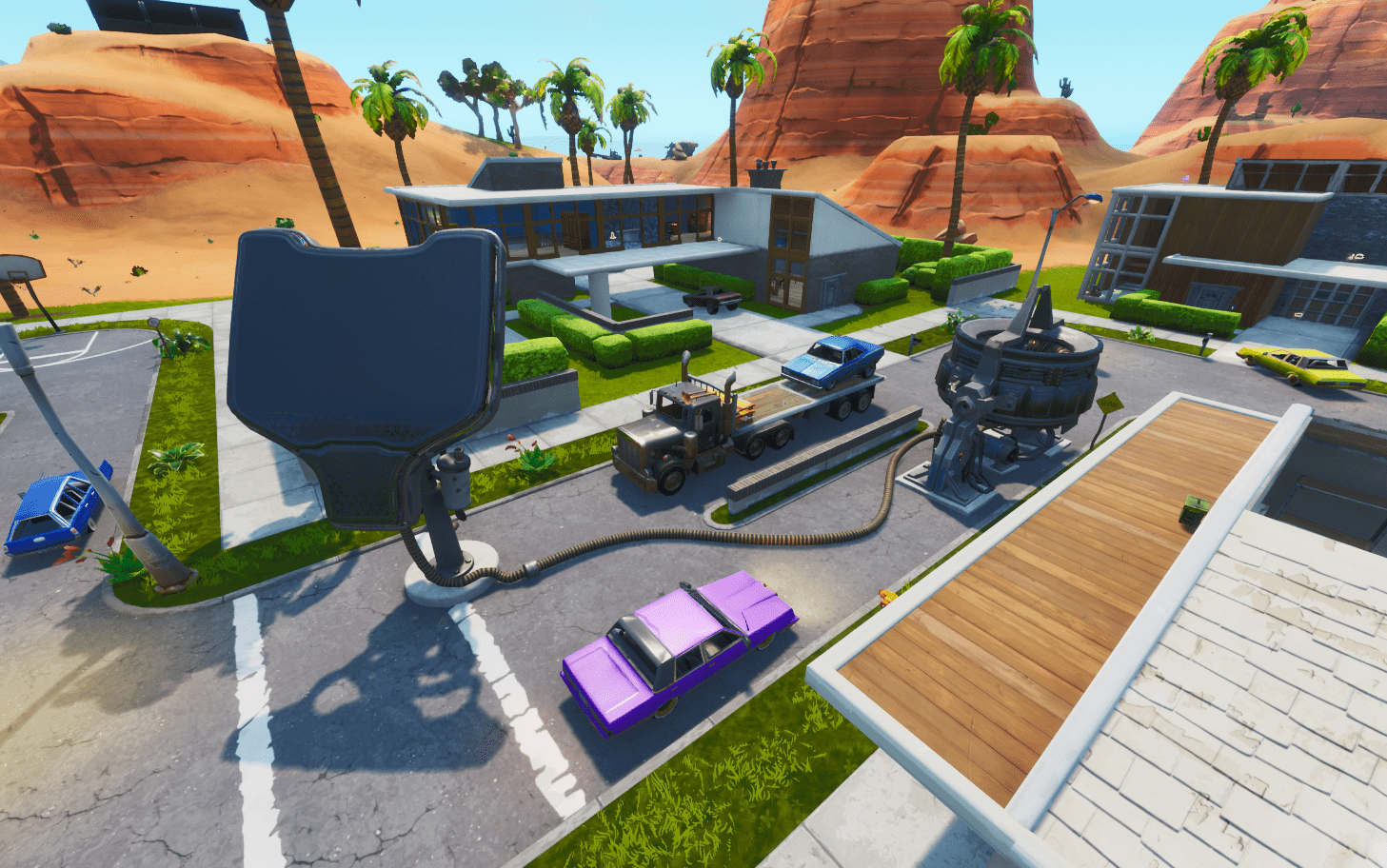 We have also seen in previous updates that there is more grass growing around the POI where there used to be sand. Moisty Mires will most likely be returning once the Rift Beacon has been activated, but will most likely not return exactly as it was originally. It is possible that we will see elements of both Moisty Mires and Paradise Palms in the new POI, but we will have to wait a see what Epic have in store.
Frozen Lake/Greasy Groves Rift Beacon
The second Rift Beacon has been spotted on the Frozen Lake, which is where Greasy Grove used to be. You can still see some of the roofs of the houses that used to be at Greasy Grove and it looks like it will most likely be making a return to Fortnite.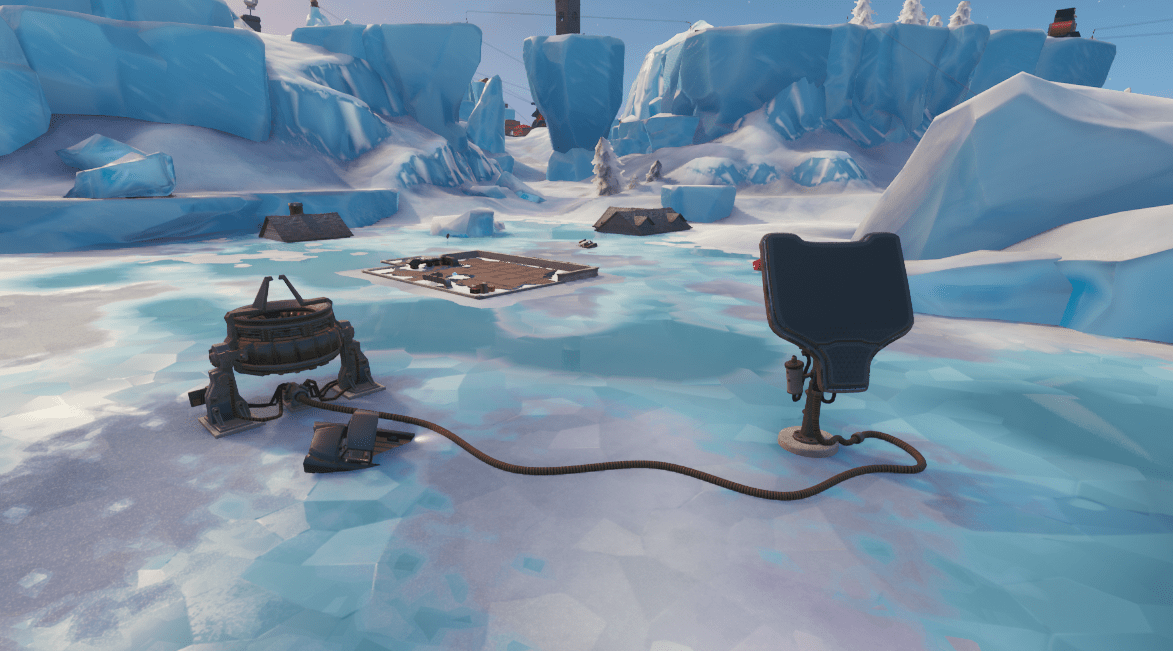 Greasy Grove was a very popular POI to land at and it has definitely been missed by the Fortnite Community. Epic did say that old POIs will be returning, but not as they were so how do you think they will change Greasy Grove. Let us know your thoughts in the comments below.