Here are the locations of the Rift Tour posters in Fortnite in order to complete the "interact with Rift Tour posters" challenge.
As you may have seen, Epic Games are collaborating with Suicide Squad with new DC Fortnite skins coming to the game today when the item shop resets. There's no official announcement yet, but expect that to change within the next few hours.
We also have the Fortnite live event next week and we're also getting an Ariana Grande Fortnite concert. Three posters were leaked yesterday that are now in-game which tease a Fortnite x Ariana Grande collaboration.
Part of the collaboration is the Rift Tour Fortnite challenges and rewards. There's a total of three challenges and one of them requires players to interact with the Rift Tour poster. Here's where you can find Rift Tour posters in Fortnite.
Rift Tour Poster Fortnite Location
Obviously there are a number of locations where you can find and interact with a Rift tour poster in Fortnite. When you're in-game you'll likely see more than one poster next to the other. However, you only need to interact with one poster to complete the challenge.
As the challenge has just been released, we're not sure of every poster location, but we do know of one locations and that's at Believer Beach. Head to the west side of the location by the caravans and on the fence, you'll see a poster.
Here's the location in-game:
And here is what it will look like when you're in-game: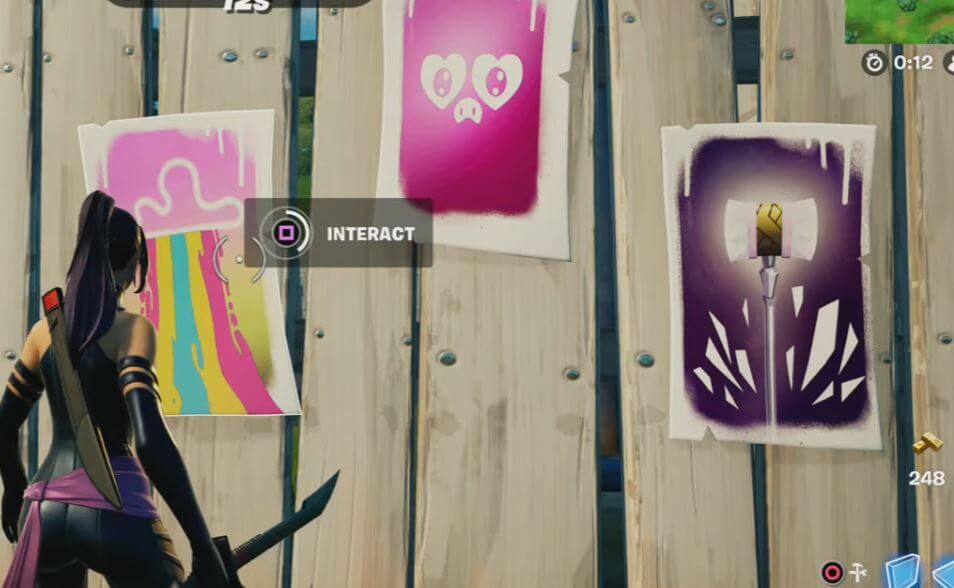 Once you complete the challenge, you'll be rewarded with the Rift-sterpiece spray for free. There's two other challenges which will also provide free rewards including a loading screen and emoticon.