The Fortnite Robot has been slowly progressing, but today the left arm of the Robot has been completed as well as back plates being added, which look like it could be a jetpack.
The Robot in Fortnite has been slowly progressing at the Pressure Plant and it now has some major additions which were not previously leaked. We have seen the Robot being built piece by piece, starting with just a foot.
As more has been added to the Robot, we have seen a small drone working on the Robot, as can be seen in the image below.
Data-miners have leaked the different stages they could find in the files and it showed that the arms of the Robot would be added, but nothing after this stage. The left arm was not showing in the files, but this has been added to the Robot today and both arms are now fully complete.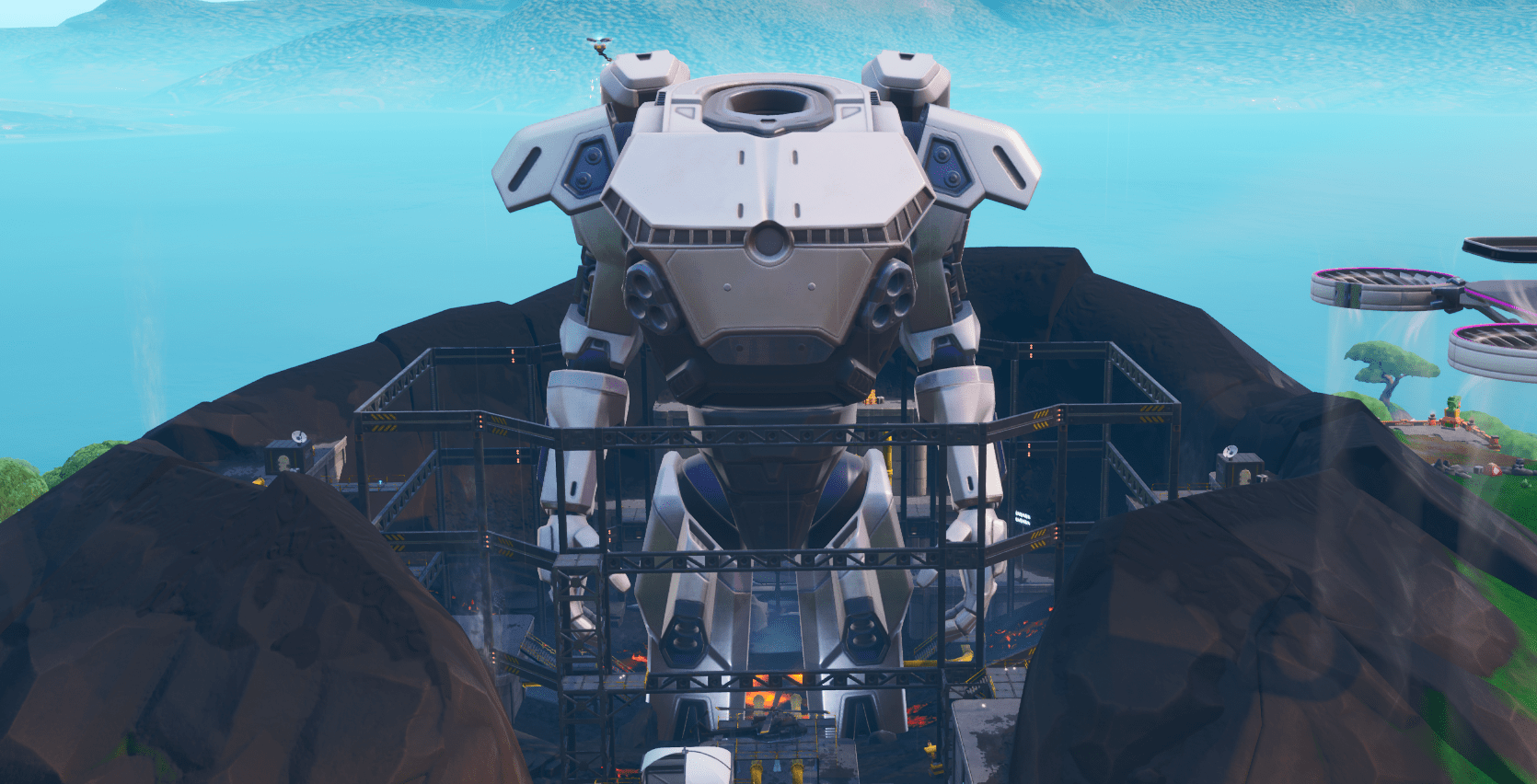 Usually, only one piece is added at a time, however, there are back plates that have also been added, which seems likely to be a jetpack, although nothing has been confirmed as yet.
There is also a countdown that is showing on the sky platforms around Fortnite for the in-game event that will be taking place this season. If the back plates are in fact a jetpack, we could see the fight take to the skies.
Who do you think will win the fight and which POIs do you think will be destroyed?
For all the latest Fortnite news, follow us on Twitter, @Fortnite_BR, and turn website notifications on.