Here's everything you need to know about S.H.I.E.L.D. chests in Fortnite in order to complete the week 2 search S.H.I.E.L.D. chests inside Quinjets challenge.
We're already onto the second week of Fortnite chapter 2 season 4 challenges. We also have a new Wolverine challenge that'll provide players with a loading screen once completed. There's also going to be new XP coins that'll be scattered around the map in order to help players level up quicker and get the battle pass foil skin styles.
One of the week 2 challenges requires players to search S.H.I.E.L.D. chests inside Quinjects. We've created a guide on everything you need to know about S.H.I.E.L.D. chests and how to complete this challenge as quickly as possible.
Fortnite Quinjets
Quinjets fly past the battle bus when the game begins. If you pay attention, you'll see them landing, helping you to know exactly where they'll be. They also have a blue flare at Quinjets, making it easier to spot the locations when you're dropping down. They'll also be marked on the map as shown below: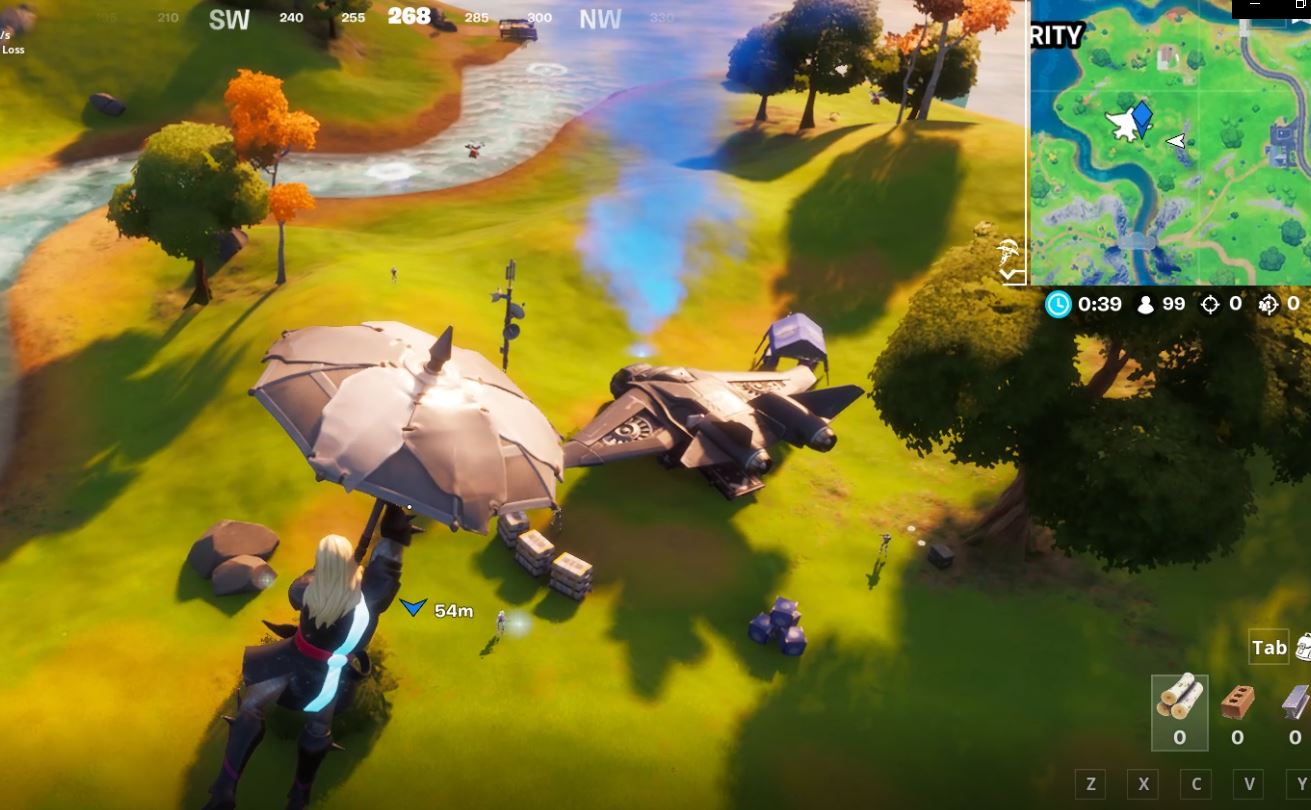 Quinjets are guarded by stark robots that'll start shooting you as soon as you drop. There's more than one challenge in week 2 that requires players to drop at Quinjets, so you'll probably have a large number of players dropping with you every time you try to complete this challenge.
S.H.I.E.L.D Chests Fortnite
In Quinjets, you'll find S.H.I.E.L.D chests. These are large boxes that are usually located on the left side of the inside of Quinjets. They have a large symbol on them and have a metallic look to them.
Here's what they look like in-game: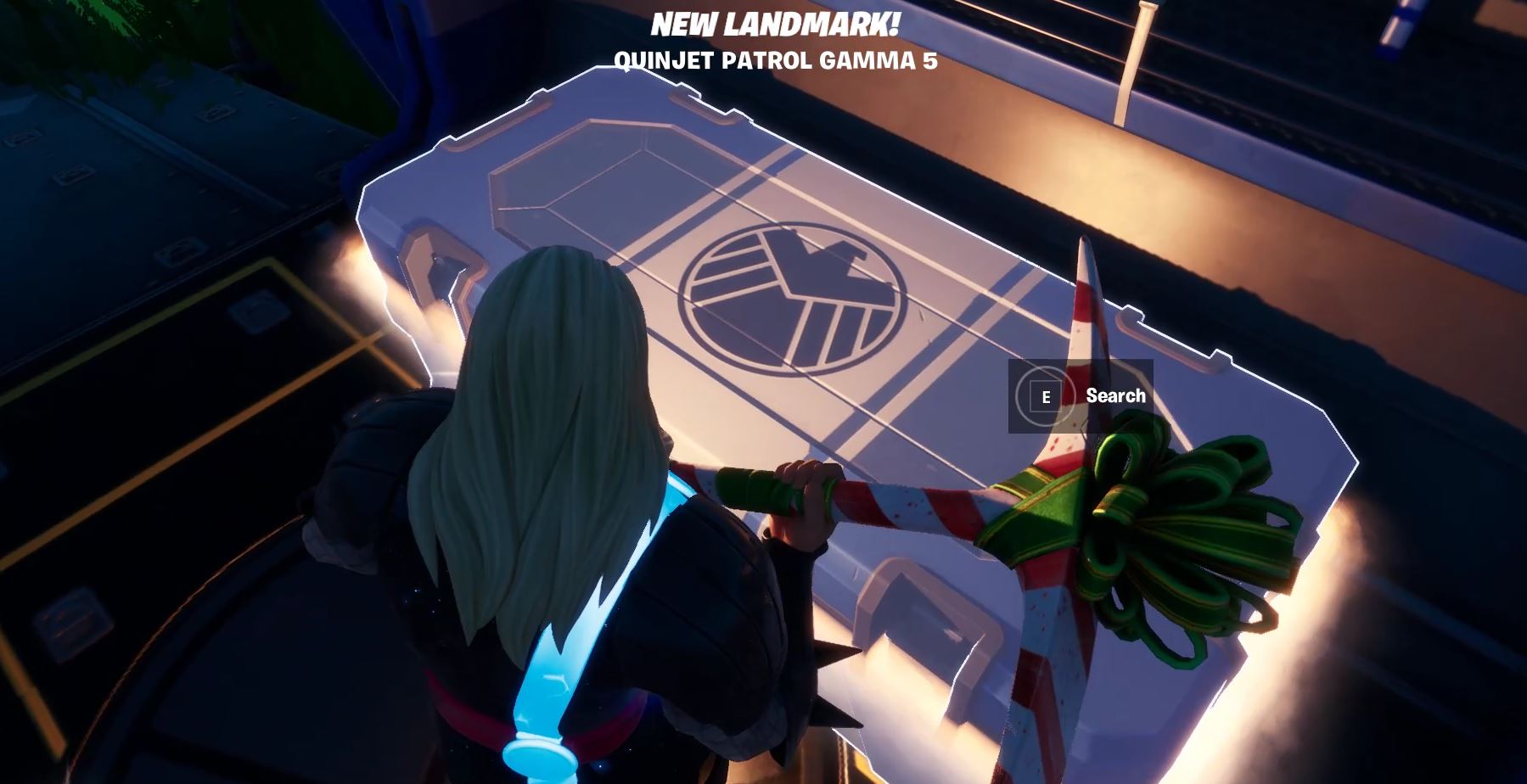 In order to complete the Search S.H.I.E.L.D. Chests inside Quinjets challenge, you'll need to search 7 chests. It's likely going to take you a number of games to complete this challenge due to the limited amount of Quinjets that are on the map and the amount of people that'll be dropping at these locations to try and complete a couple of the week 2 challenges.