Here are the safe locations in Fortnite chapter 2 season 6 in order to complete the week 6 open safes challenge.
We're roughly half way through Fortnite chapter 2 season 6. As is the norm on a Thursday, we have brand new challenges to complete. There's a total of seven challenges to complete with each completed challenge providing players with season 6 xp.
We have a variety of different quests with players being tasked to stay within 20m of a player while using a prop disguise, completing bounties and other challenges.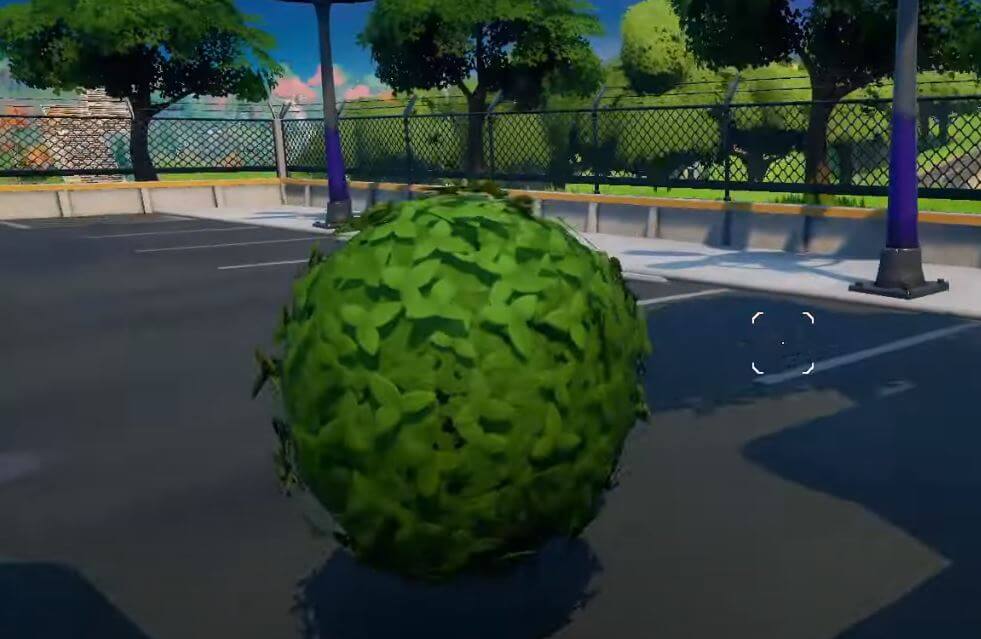 One of the challenges requires players to open safes. If you're not sure the map locations of where safes are in Fortnite chapter 2 season 6, we've got you covered with some of the locations.
Fortnite Safe Locations
You've probably found safes around the Fortnite map when you're playing. However, some players likely mistake them as a standard prop you can break for loot, or simply don't bother opening them. Although you've probably come across them, you won't know the locations of where they spawn.
The safe locations in Fortnite have a random spawn. You won't find them 100% of the time at the locations you might have seen them in the past. They are also pretty much all over the map and there's a chance you could land at a safe location but a player has already opened it.
Due to the fact that there are so many possible locations as to where you can find and open safes in Fortnite season 6, we've got the best locations where you have the highest chance of finding and opening safes in order to complete this week 6 challenge as quickly as possible thanks to fortnite.gg.
One of the locations with the most safes spawns is Sweaty Sands. Here are the possible safe spawns you can find there: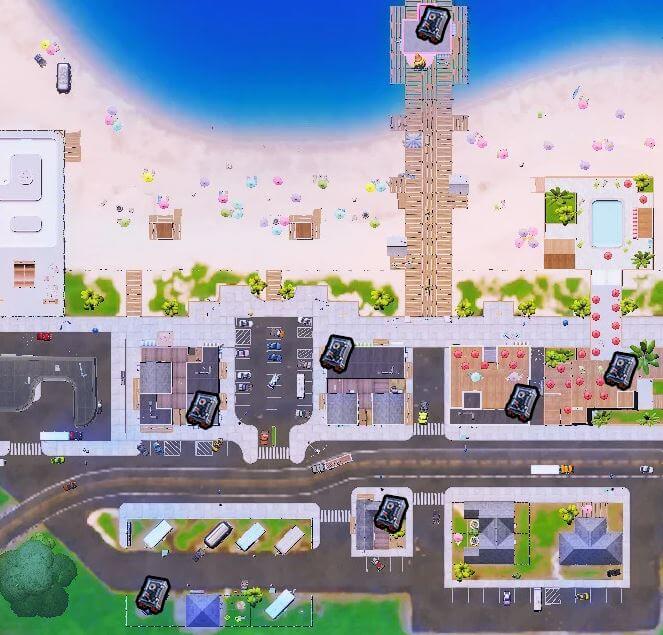 Craggy Cliffs is the next best location and here's the possible safe spawns there:
There's also at least four spawn locations at Dirty Docks: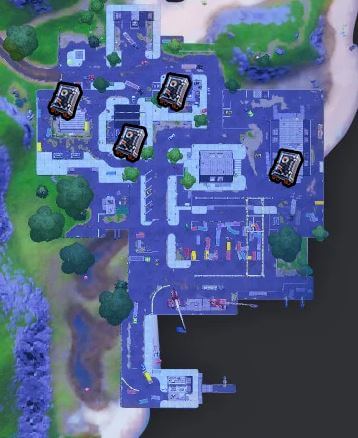 In order to complete this challenge, you'll need to open a total of three safes. You can do this all within one match, so it's probably best to get a vehicle and head over to these different named locations in order to try to find and open three safes in one match.