We have an extremely early Fortnite season 4 teaser leak which confirms season 4 will be Marvel themed with a Thor Battle Pass Fortnite skin.
A day before nearly every new Fortnite season, there's always been leaks for the upcoming season. Last season however, there somehow were no leaks in regards to the Battle Pass and what Fortnite skins we would see during the season.
There were leaks of the map being flooded, and Epic themselves teased the Aquaman Fortnite skin. Usually, either PlayStation, Xbox, Nintendo, or Apple's iOS would leak the Battle Pass or key artwork for the upcoming season a day before the season began.
This time, we have Fortnite season 4 leaks just under a week before the season is set to begin. It confirms what data-miners saw in the files, season 4 will be marvel themed and we'll be getting yet another Marvel skin in the Fortnite season 4 Battle Pass.
Fortnite Season 4 Thor Battle Pass Skin
In the last major update for Fortnite season 3, data-miners leaked that comic books were added to the files. They still are yet to make their way into the game, but there was a glitch that allowed some players to see the comic books early in the Fortnite lobby as seen below:
In the bottom image, you can see Thor, which suggests we'll be getting a Thor Fortnite skin. You can also seeGalactus and what appears to be the rainbow bridge. We'll likely see all of these in Fortnite season 4.
The image that was accidentally shown in the Nintendo Eshop far too early also confirms that next season will be a Marvel themed season. You can see in the image below that Thor will be a Battle Pass skin.
Fortnite Teaser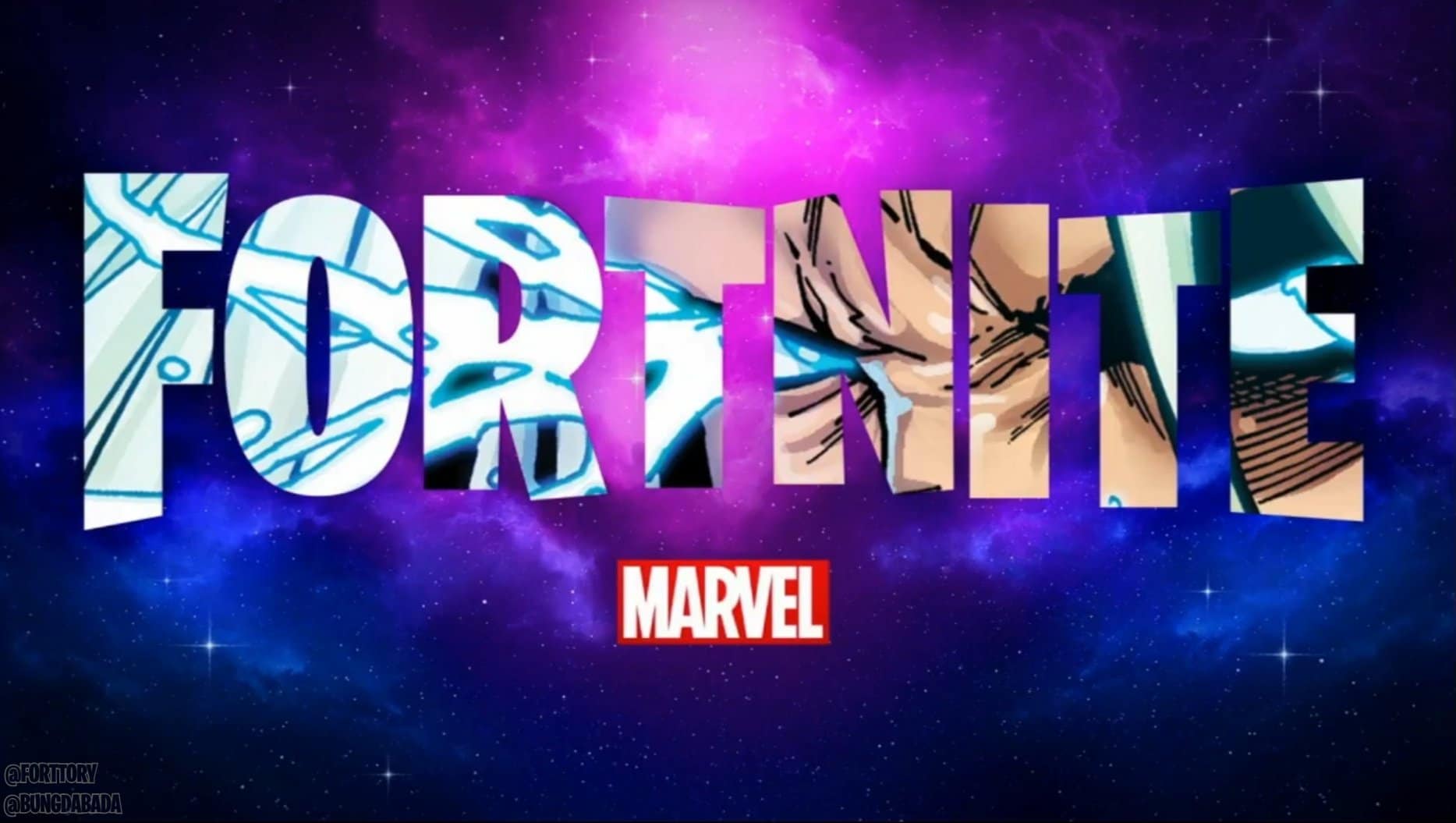 Update: Epic have posted the same teaser leaked above on their social media accounts:
🔨⚡🌈 pic.twitter.com/0U7fFnrTsW

— Fortnite (@FortniteGame) August 21, 2020
Wolverine Fortnite Skin
Popular and trusted data-miner, Hypex, also stated Epic were planning on making a Wolverine Fortnite skin and Wolverine Claws pickaxe. This information was sent to him from a trusted source.
It's possible Wolverine could be a secret Fortnite season 4 Battle Pass skin, or he could be available in the Fortnite Item Shop. If the whole of season 4 is Marvel themed, it seems likely we'll see at least a few Marvel Fortnite skins in the Battle Pass and more available to purchase through the item shop.
Fortnite season 4 is less than a week away and we already know one of the battle pass skins. Expect more leaks along with the official teasers Epic will release in the countdown to the new season.
Note: As with all leaks, nothing is official. It's always possible Epic make last minute changes or provide companies with artwork prior to any change of plans.